Ontario College Advanced Diploma
Overview
Sault College's Aviation Technology – Flight program is one of the best flight schools in Canada and where adventure seekers like you come to learn how to become a pilot. If the real you is passionate about preparing for a life without limits, launch your career through state-of-the-art flight simulators, an impressive fleet of aircrafts and access to top instructors.
As a graduate meeting Transport Canada's qualification criteria, you will earn a commercial pilot's license, giving you a ticket to positions available around the world. You get to choose your path.
If you have previous flight training - great! Your learning will be customized during year one so you'll get the most out the program from start to graduation.
Right now this program is not open to international students. But that doesn't mean we can't chat about the big things you have planned for the future.
Let's meet at international@saultcollege.ca. We want to learn more about the real you.
Media
Image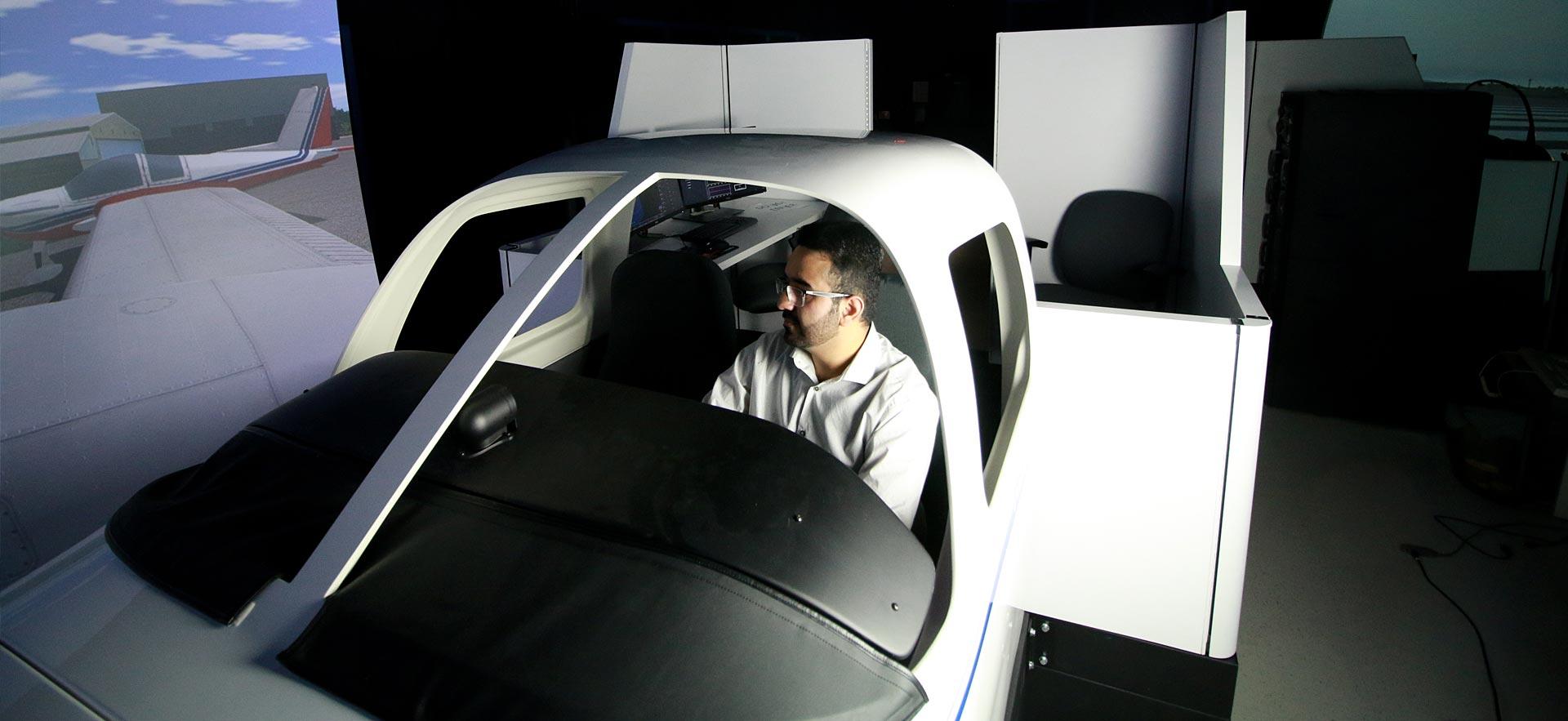 Image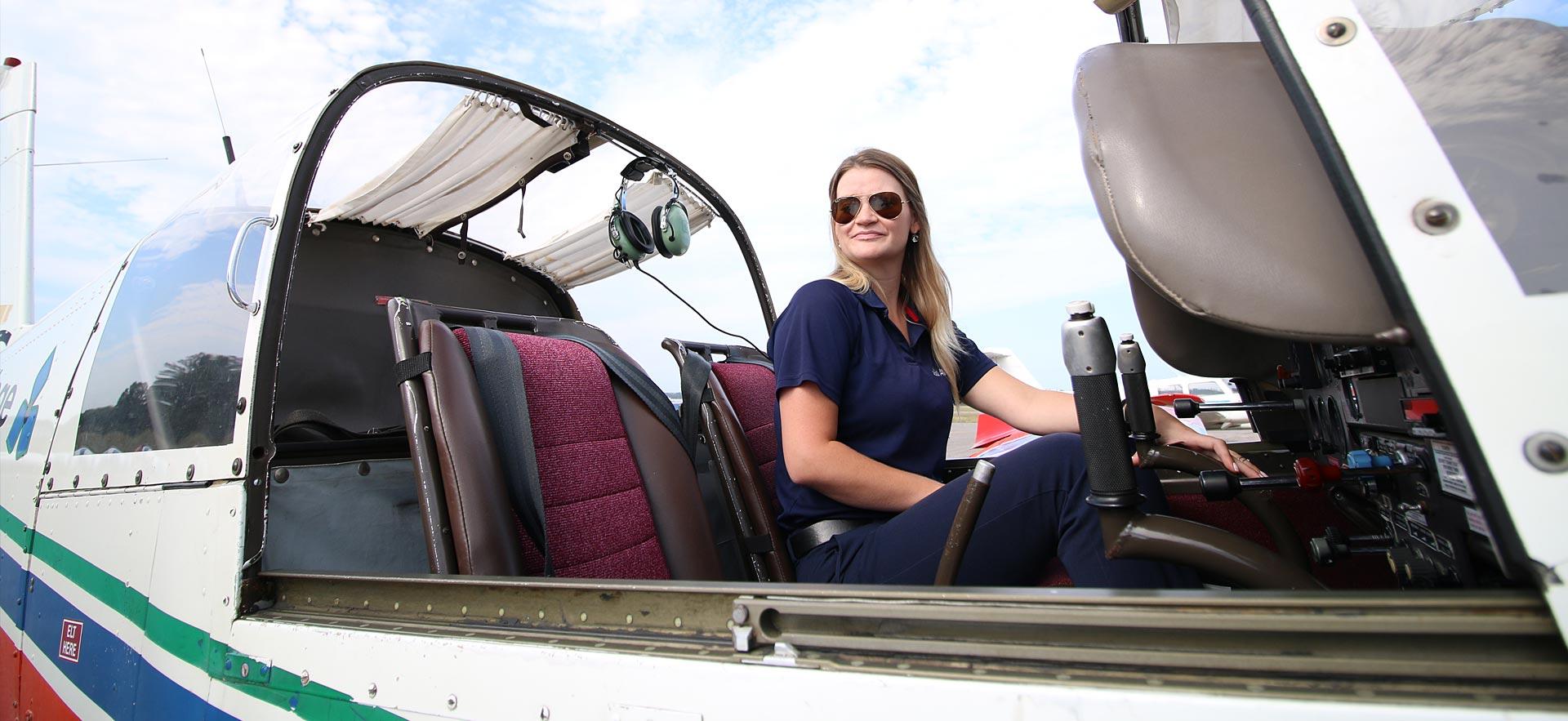 Image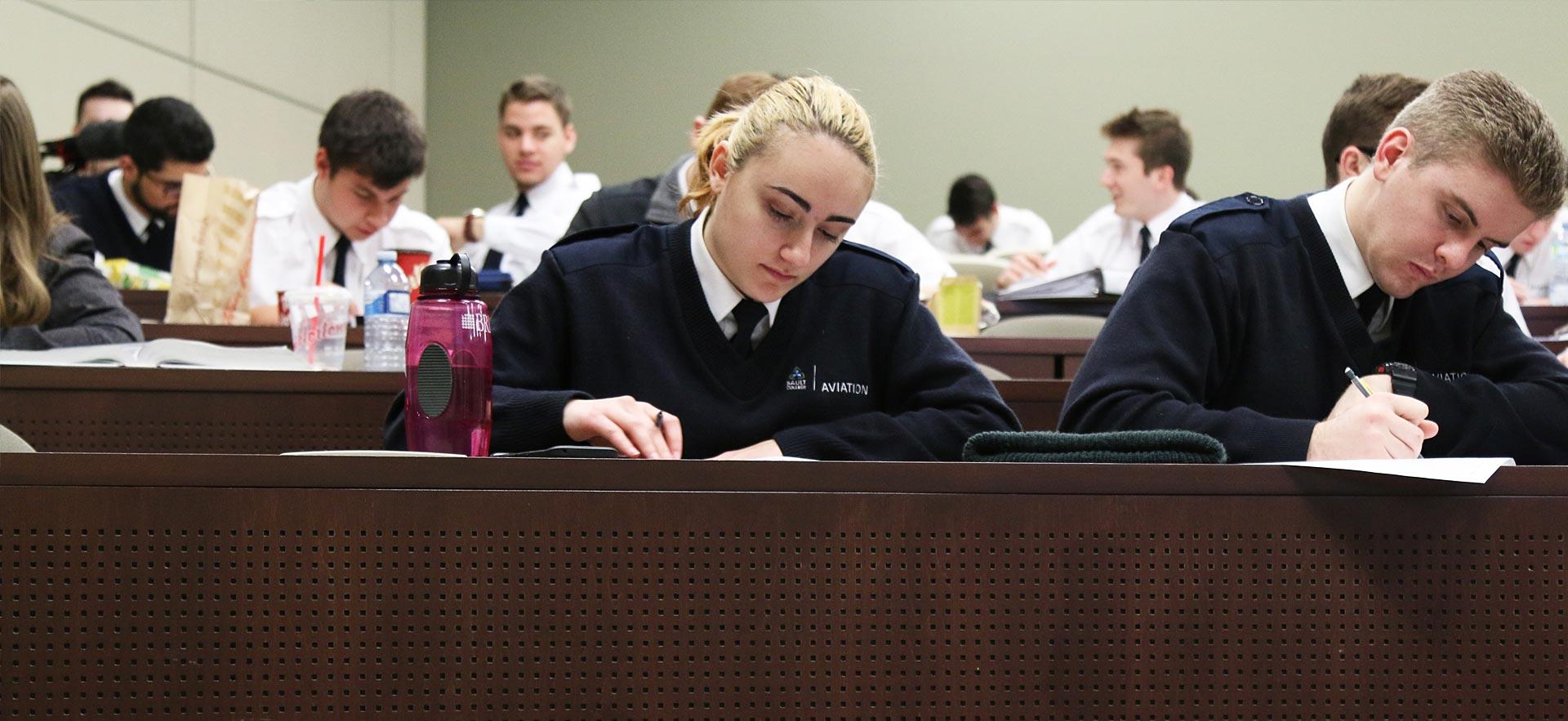 Image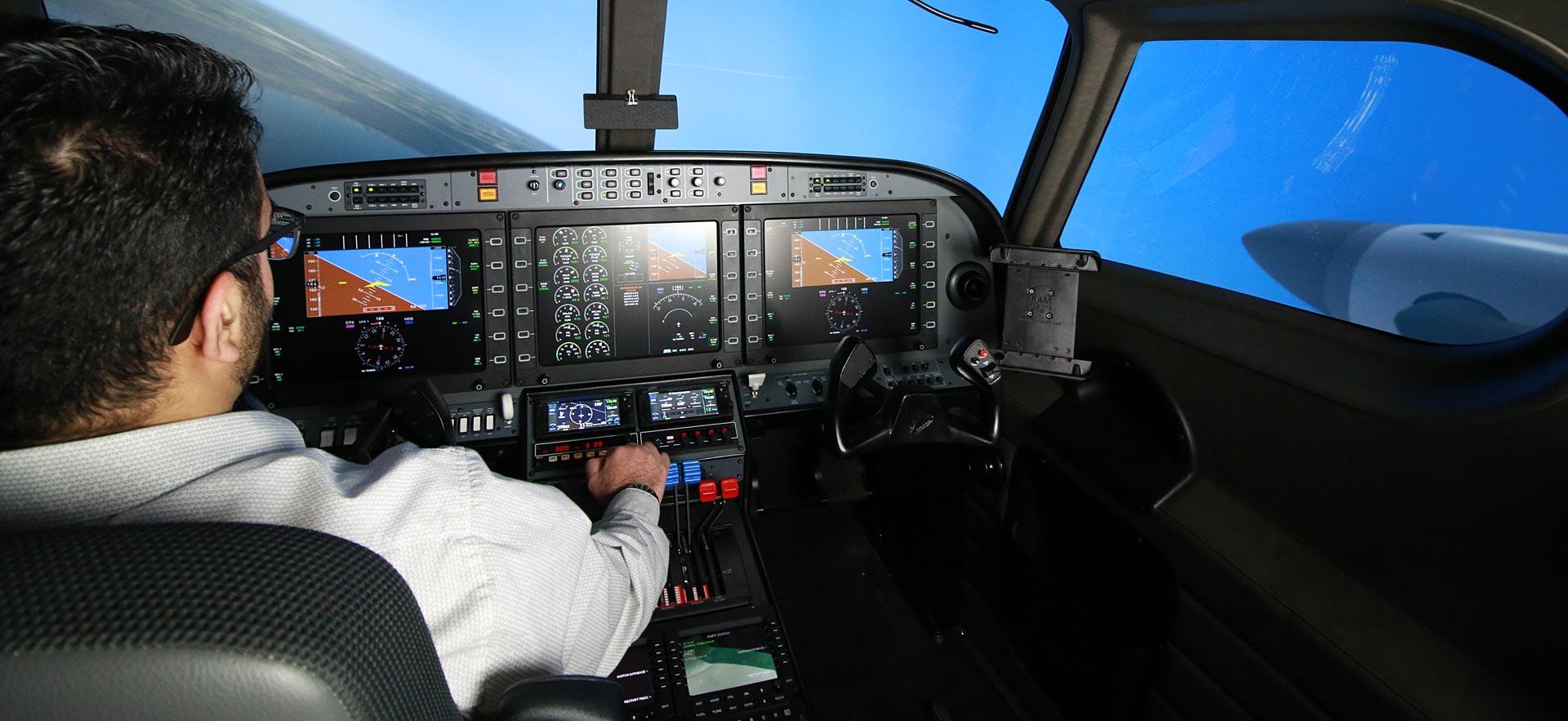 Image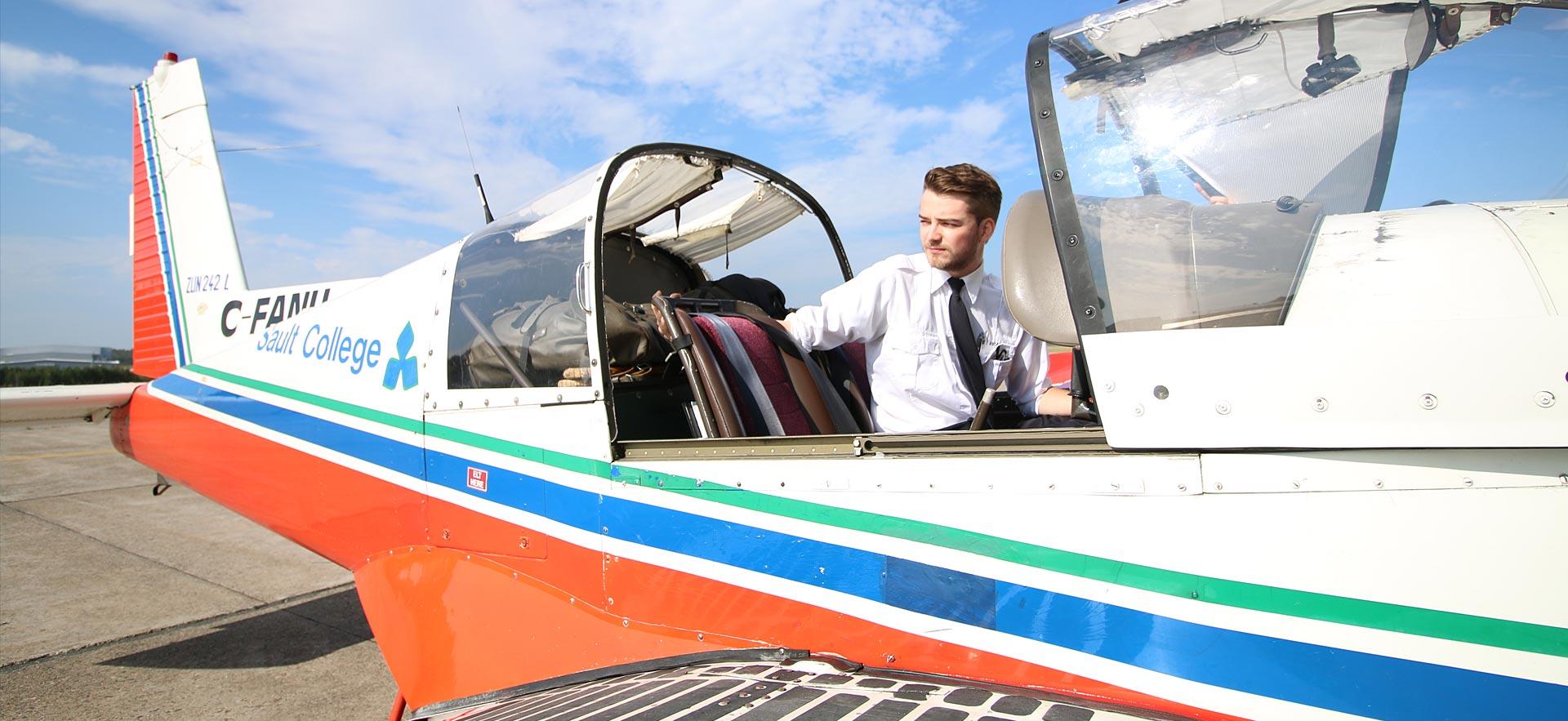 Image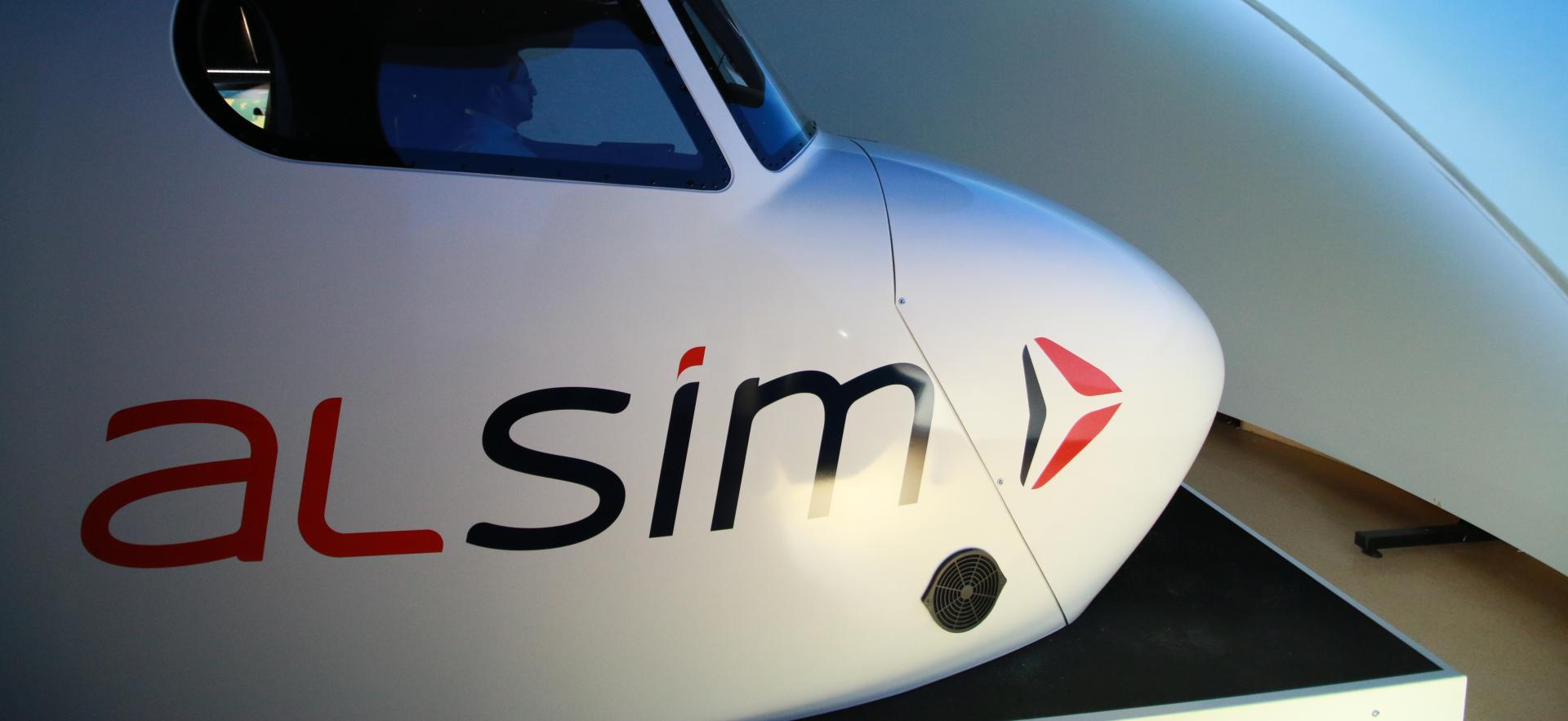 Media
Image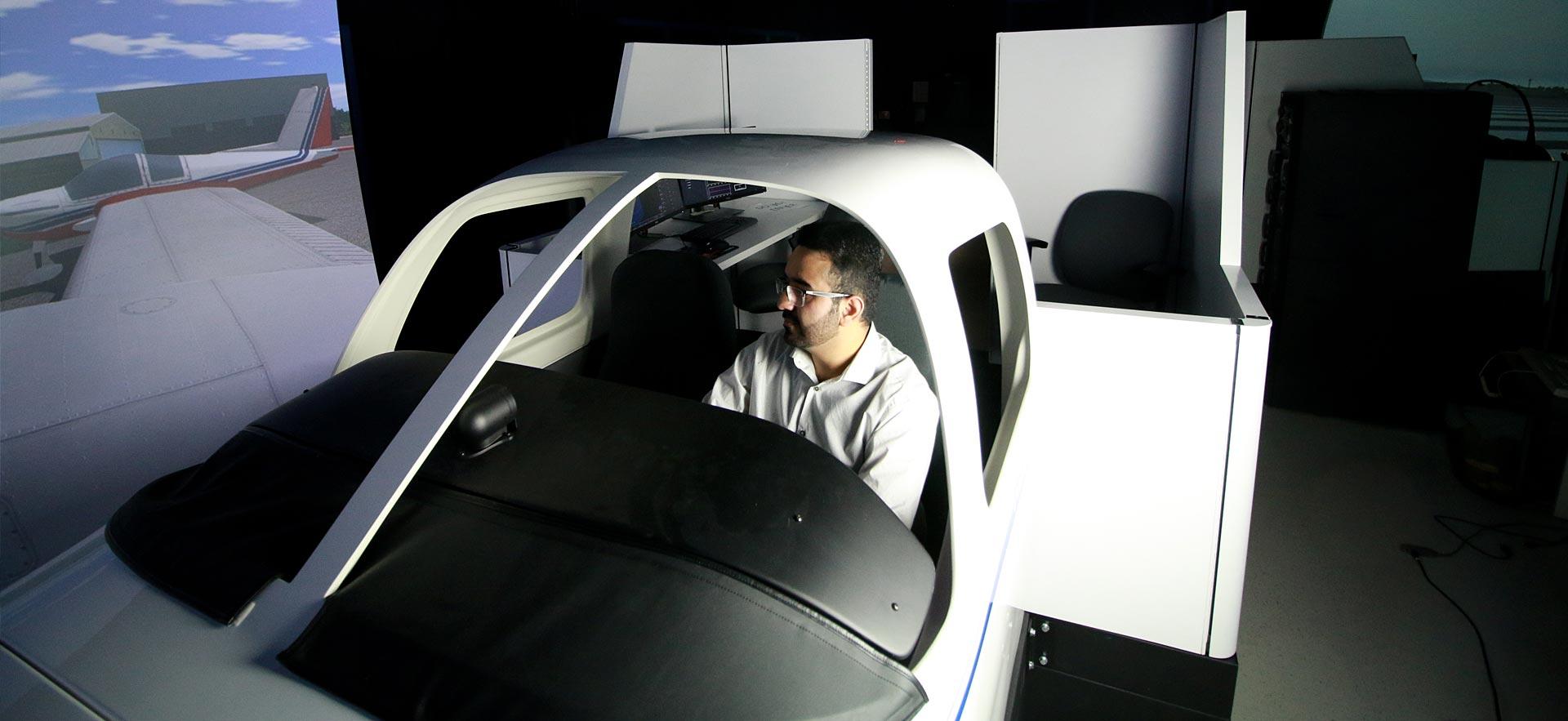 Image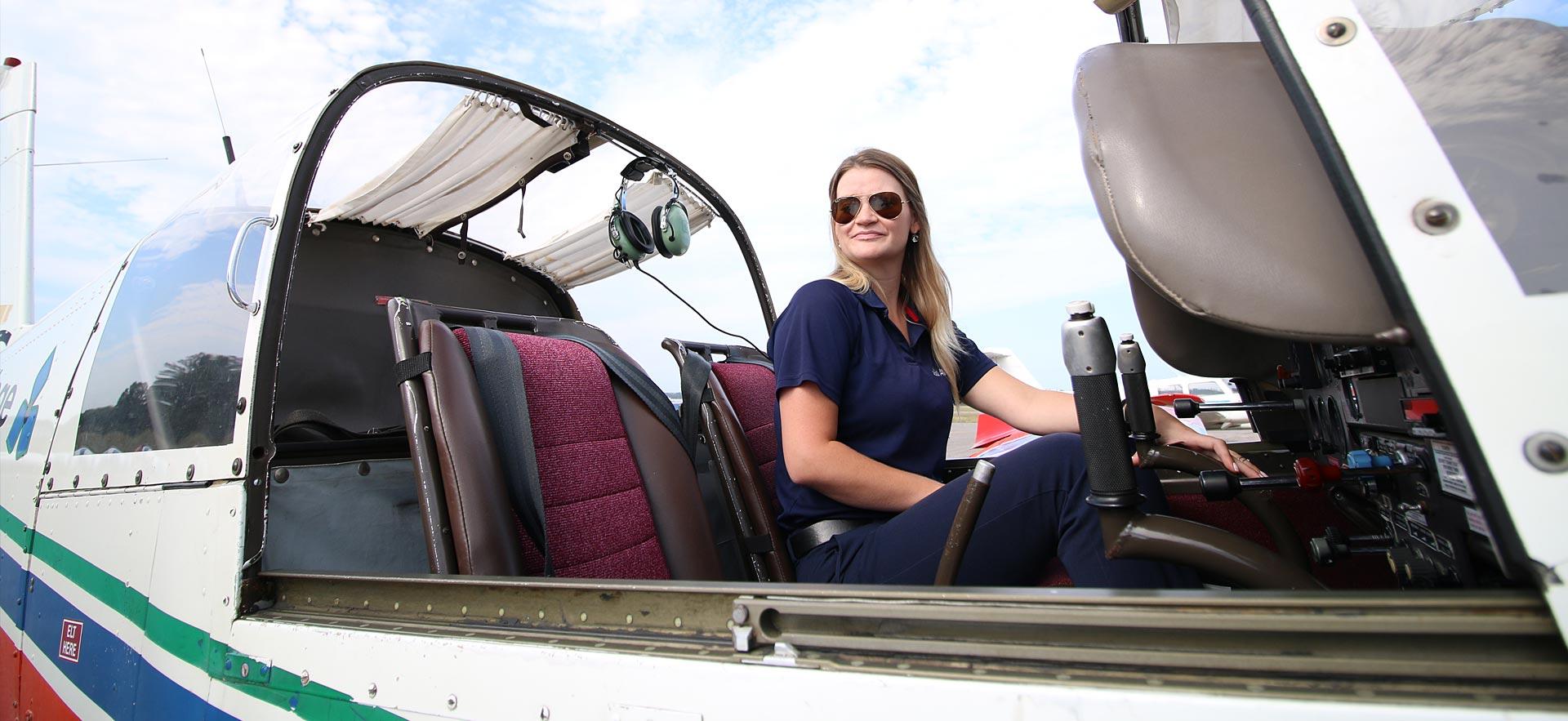 Image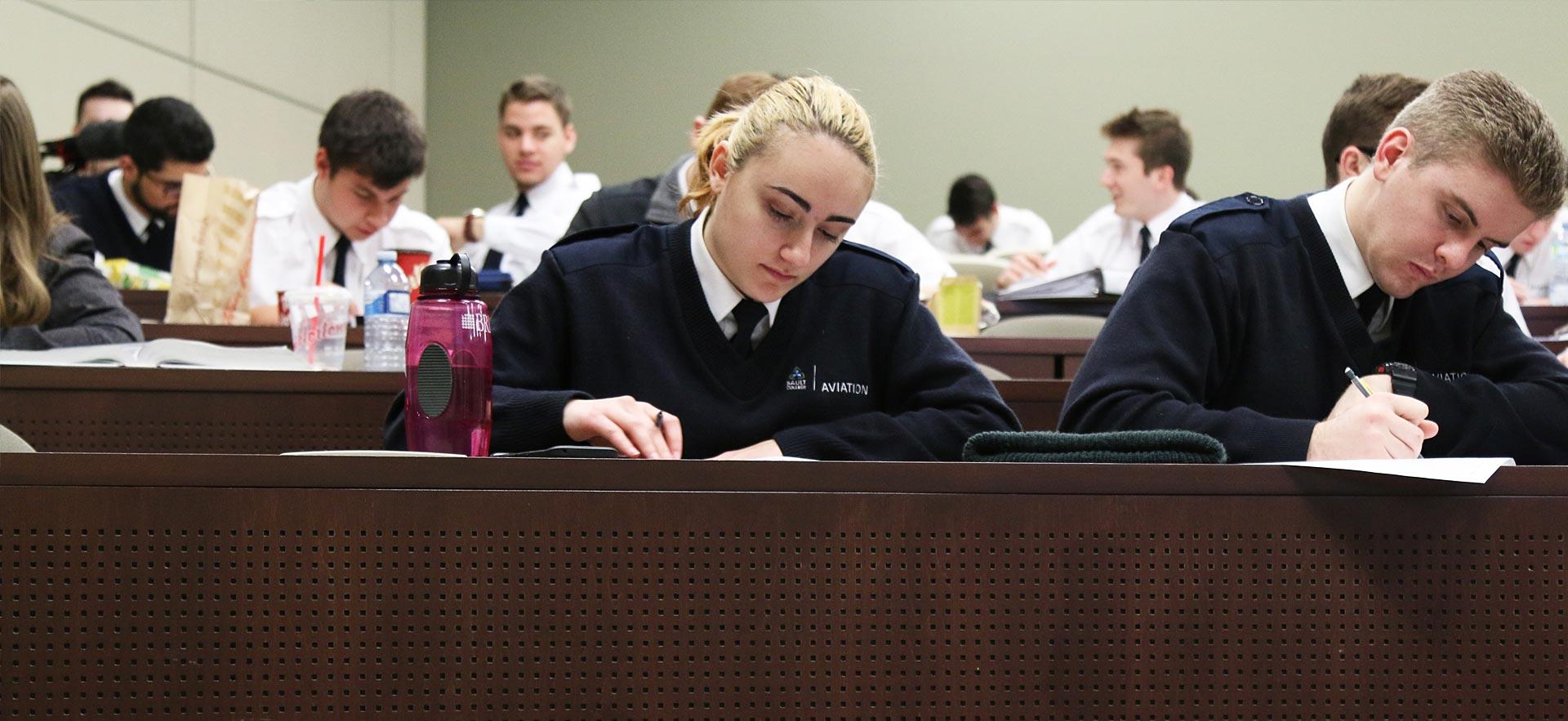 Image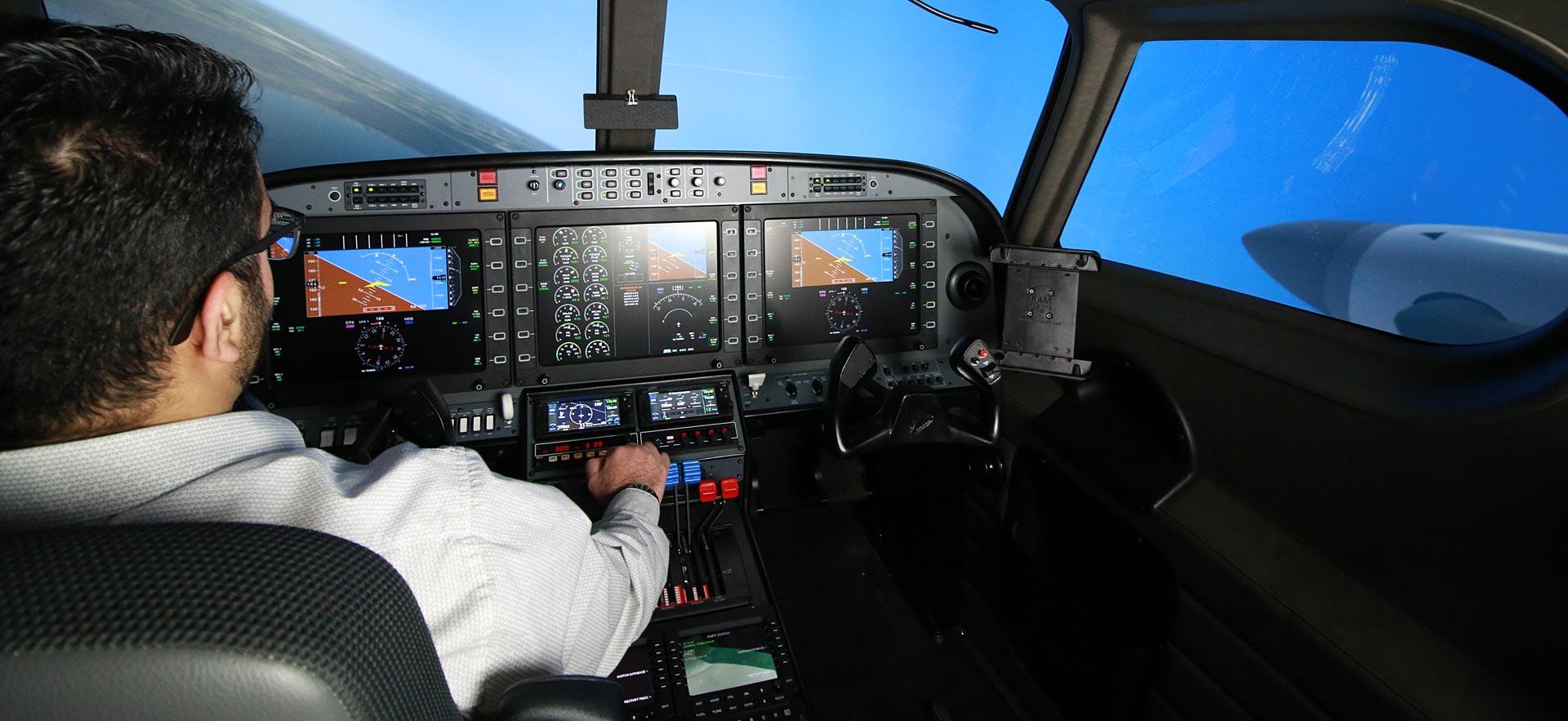 Image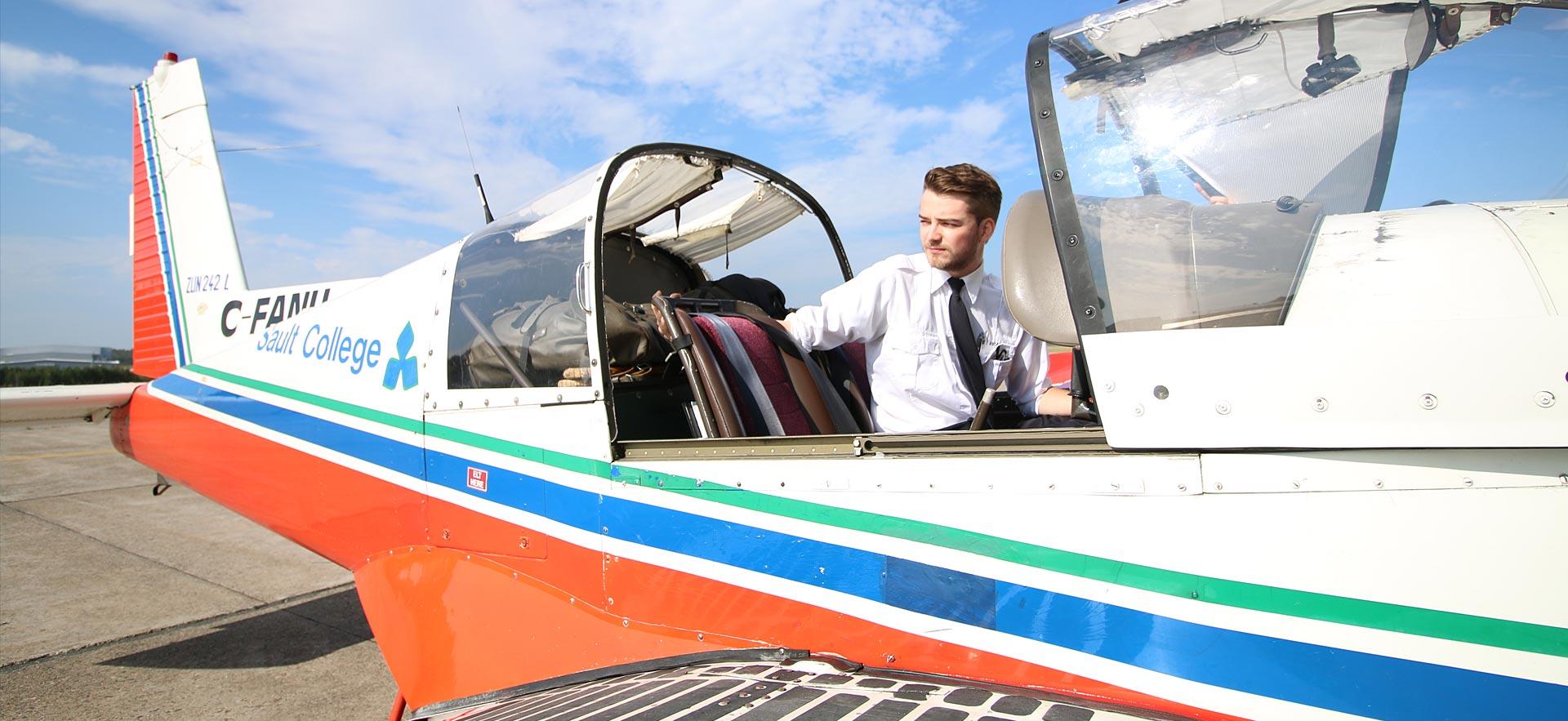 Image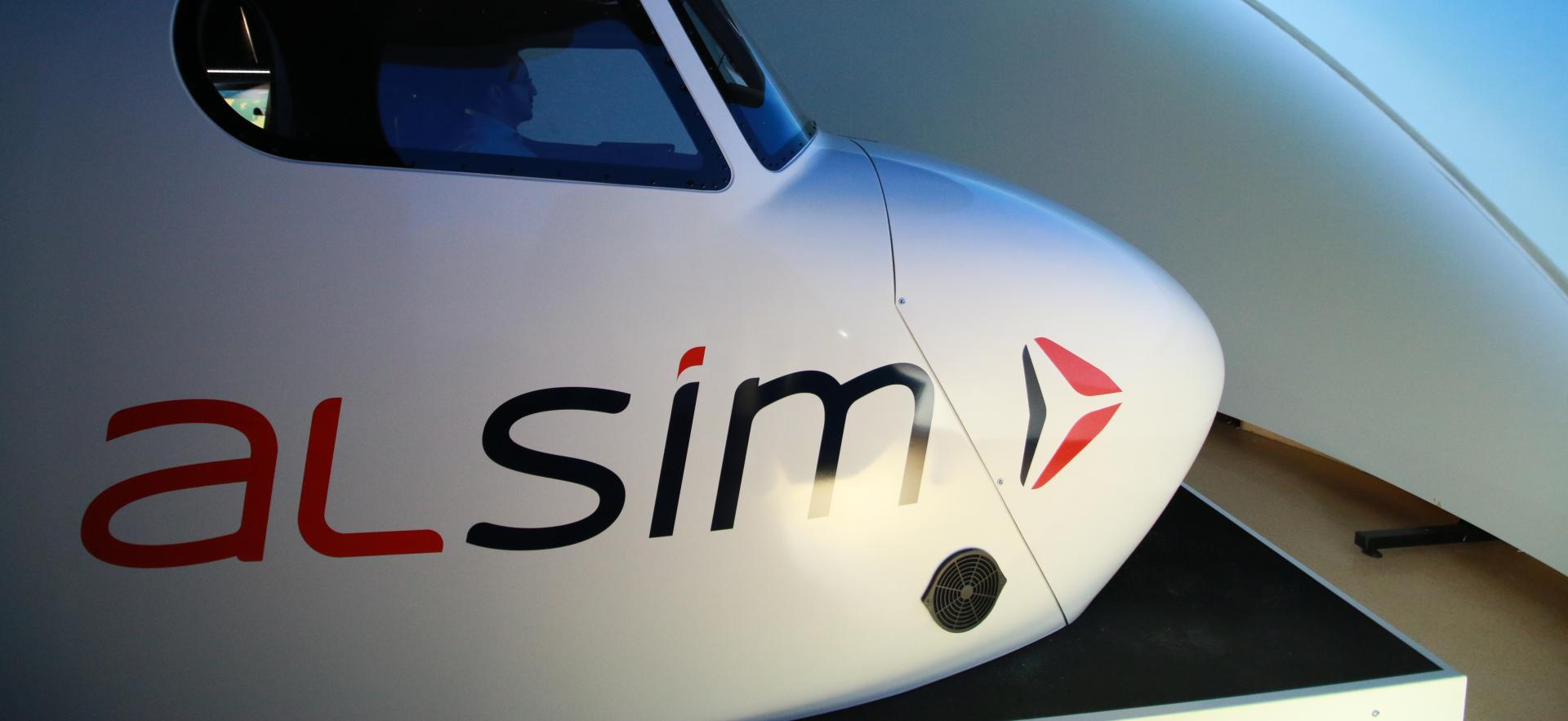 Requirements & Program Information
Applicants must have an Ontario Secondary School Diploma (OSSD), or be studying in their final year of their OSSD, and have successfully completed, or be in progress to complete the following course:
- Grade 12 English, College Preparation (ENG4C)
      - substitute is Grade 12 English, University Preparation (ENG4U)
- Grade 12 Mathematics for College Technology (MCT4C)
      - Substitutes are Advanced Functions, University Preparation (MHF4U) or Calculus and Vectors, University Preparation (MCV4U)
- Grade 12 Physics, College Preparation (SPH4C)
      - Substitutes are Grade 12 Physics, University Preparation (SPH4U), or Grade 11 Physics, University Preparation (SPH3U)
Applicants must provide a Transport Canada Category 1 Medical Certificate to the Sault College Registrar`s Office by August 1st of their entry year. This medical certificate must remain active for the duration of studies.
Please contact the Registrar`s Office for the criteria used to rank applicants should the program be oversubscribed.
After being accepted to the Aviation Technology - Flight program, only those students who successfully complete all courses in the first semester will be admitted to the second semester (which includes the commencement of flight training). Students who do not successfully complete all courses in the first semester and/or Flight Training I (AFT 120) in the second semester of study, will be withdrawn from the program and invited to re-apply for the next intake of this program. Students who are re-admitted will be required to maintain a full-time course load and re-take all Transport Canada approved ground school courses, in addition to any previously failed courses. Students who hold, or have held, a Commercial Pilot License, Aeroplane are not eligible for acceptance into the Sault College Aviation program. Students who hold a Private Pilot License will participate in a modified flight program in Semesters 2 and 3 as compared to those who do not have any flying experience.
Career Path
The employment picture for pilots, as with any other occupation, can and does change from time to time depending on the supply and demand. Graduates may look ahead to careers as flight instructors, charter pilots, corporate pilots, and have the ultimate goal of flying for a major airline. Students studying in Sault College`s Aviation Technology Flight Advanced Diploma program may receive advanced standing from Algoma University, subject to entrance requirements, towards a Bachelor of Business Administration program. For more information on this opportunity please contact Algoma University.
Dress code
Professional Pilots are well groomed and properly dressed. Since students at Sault College are working towards becoming Professional Pilots, they should also be well groomed and properly dressed. Dress code will be observed at the college up to 1700hrs during week days and at all times at the Hangar. Activities, such as tests after 1700hrs or weekend non-flying activities, will be at the discretion of the professor. The following dress code guidelines will be observed:
Hair
Facial hair other than for religious reasons shall be neatly trimmed and maintained (to reflect professionalism).
Hair is to be clean and groomed at all times.
While flying, hair shall be neatly pulled back so as not to obstruct vision including peripheral vision.
Hairstyle must be such that it does not draw undue attention. Radical hairstyles or colouring are not allowed.
Attire Mandatory for all post May 2016 graduates
The Colleges aviation uniform (available via the colleges bookstore) shall be worn. It consists of a white pilot shirt embroidered with the Sault College Aviation logo, dark blue dress pants and a matching blue tie. During winter operations, a matching dark blue sweater also embroidered with the college logo can be worn overtop the pilot shirt and tie. The shirt must be tucked in at all times. For summer flight operations see section 6.1.3 Summer Operations. Casual or dress socks shall be worn. No athletic socks.No running shoes are allowed. Leather shoes are preferable for classroom work and hiking boots are a good choice when flying. During the winter months, proper boots either need to be worn or be on board the aircraft. High heels are a hazard to the operation of the rudder pedals and not allowed in the aircraft.Wrist jewellery that can catch on switches or controls not allowed.Ball caps are only to be worn in the aircraft for the purpose of shading eyes from the sun. They shall be worn straight and are not to be worn indoors at the College or at the Hangar.
Other
Personal hygiene shall be a priority. Students will spend a large amount of time in close proximity to other students and their instructors. Excessive use of cologne, perfume, body spray, and aftershaves is as offensive or distracting as poor hygiene.Make up is to be conservative.Fingernails shall not be unreasonably long.Earrings shall be limited to one per ear and must be small enough to not interfere with an aviation headset. (Studs vs. hoops would be preferable.)
Winter Operations
Pilots must dress for survival for every flight, even local flights, winter and summer. If an aircraft was to make a forced landing in winter, the pilot and passengers must be prepared to, at the very minimum, spend the night in the woods. The chances of survival, even in the fall and spring, will be greatly diminished if proper clothing is not worn. For winter flying, the following is a minimum list:
A winter parka, or at the very minimum a good quality ski jacket with at least one additional layer of a wool or fleece sweater. The heavy coat is not usually worn while flying, but must be present in the aircraft.Winter underwear or in its absence, ski pants on board the aircraft. Proper winter boots either worn or on board the aircraft. A proper winter hat such as a wool cap, and good quality gloves or mittens
Summer Operations
At the discretion of the duty pilot, ties may be removed during very hot days.College issued aviation polo shirts may be worn in lieu of shirt and tie during the summer semester. (May 1st until September 1st).
This Dress and appearance code complies with the Human Rights Standards of Canada.
Fees & Costs
Domestic
International
Tuition
Ancillary
Tuition
Ancillary
$8,523.30
$1,781.00
N/A
N/A
These fees are for the 2023-2024 academic year (year 1 of study), and are subject to change. Please visit your Student Portal to view your Schedule of Fees.