Odeno (Ojibwe meaning "A place where many hearts gather" pronounced OH-den-OH), your student life centre, is a comfortable, licensed space for students to hang out and enjoy "outside of the books" student life including freshly prepared food at a reasonable price.
Operating a Subway, Tim Hortons and Marketplace, Chartwells offers a wide variety of foods, including vegetarian options and balanced choices for students who prefer healthier selections. Students who have special dietary needs, such as Halal, can speak with the staff at Chartwells and special arrangements will be made.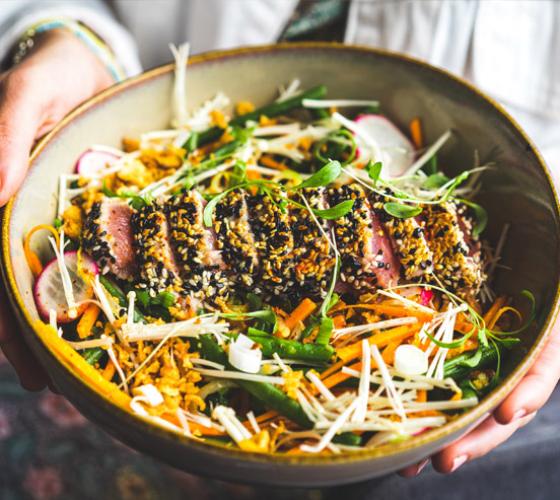 Gourmet to Go
Offering Culinary students real world experience by creating and serving dishes at our on-site take out restaurant, Gourmet to Go. Located in the L wing.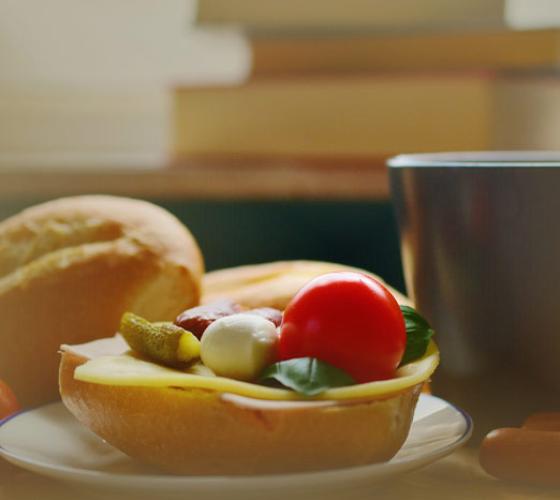 Common Grounds
Thursday mornings the SCSU President provides students with a healthy breakfast snack out of the Common Grounds (next to Odeno). Stop by for a delicious, nutritious, and free breakfast!
Living on Campus: Residence Meal Plan
The Residence Meal Plan gives you meal privileges proudly provided by Chartwells Dining Services. They operate the Marketplace Café, full service Tim Hortons and a full service Subway. In addition, you will also have meal privileges at Odeno. 

Learn more about our Meal Plans >