Overview
Sault College and Humber College are partnering to offer an innovative opportunity for post-secondary learners. Beginning September 2021, the Colleges will co-deliver the Bachelor of Engineering - Mechatronics, allowing students to study at either Sault College – Sault Ste. Marie Campus or Humber's North Campus. This collaboration strengthens opportunities for learners, particularly those in the North, to study in exciting and emerging fields while living closer to home.
The Bachelor of Engineering – Mechatronics discipline gives you hands-on experience with industry-standard advanced technology. You can choose from focused study in either robotics or embedded systems.  During the course of  the program, students will solve real industry and community problems and gain knowledge and skills in mechanical, electrical, electronics and computer engineering. Students use emerging and cutting-edge technologies in robotics, control, electronics, Programmable Logic Controllers (PLC), motors, mechanical components, digital and analog circuits, Artificial Intelligence (AI), Virtual Reality (VR), machine learning, modeling, simulation, embedded systems, and advanced manufacturing. Each of these themes provides theoretical knowledge alongside hands-on training to complement a systems-thinking approach to solving real world problems. 
In addition, this program provides an opportunity to work on industry-led projects through multidisciplinary capstone projects as well as applied research opportunities. Through these experiences, students apply the theoretical knowledge gained during their education to solve real industry problems, while improving their professional skills such as teamwork, communication, collaboration and problem-solving. 
Introducing an Amazing Scholarship Opportunity!

Offered In partnership with Humber College, Sault College's Bachelor of Engineering – Mechatronics degree, we are offering amazing entrance scholarship opportunities of up to $4,000! Based on the scholarship criteria, all students applying from high school who receive an offer into the program are entitled to a scholarship! 
Supporting a variety of learners, the scholarships are available for students graduating or recently graduated from high school (within the last year) as well as students who have completed a two or three-year diploma from a publicly-funded college. Scholarships are available to both domestic and international students, who are registered full-time, and will be applied automatically based on the below criteria.
 
1. Entrance scholarships for graduating or recently graduated high school students are based on the Admission GPA:
Average Requirement    Amount ($)
90% +                               $4,000 renewable*
85 – 89.9%                       $3,500 renewable*
80 – 84.9%                       $3,000 renewable*
75 – 79.9%                       $2,000 renewable*
65 – 74.9%                       $1,500 one time
*Scholarships are applied at the entrance level if a student maintains the minimum renewable GPA threshold of 3.5+ while studying in the program
2. Entrance awards for students who have completed a two or three-year diploma from a publicly-funded college with a GPA of 3.5 or 75%+ will be awarded a one-time scholarship of $2,500 in recognition of their academic achievement at the diploma level.
 
Entrance Eligibility
Students eligible for scholarship must be newly admitted to Sault College and entering their first year of postsecondary studies directly from high school (up to one-year post high school).
The grades used at the time of admission determine Admission GPA, calculated to one decimal place.
Admission GPA is not recalculated if courses are upgraded, or if admission is determined using pre-requisite course grades or midterm grades.
Students must be registered full-time at Sault College, unless otherwise determined by Accessibility Services.
Students requiring preparatory courses in their first year or subsequent years of study are not eligible for the scholarship.
 
Renewable Eligibility
Students must maintain a 3.5% GPA or above, to qualify for annual scholarship renewal at the Admission GPA level.
Renewability assessment takes place at the end of each academic year and is based on the fall and winter semester GPA calculation.
Students must maintain full-time registration each term, unless otherwise determined by Accessibility Services. Students in their graduating year who do not require a full time course load for graduation are eligible to receive a pro-rated scholarship.
Students are eligible for the renewable scholarship up to and including their fourth year of studies.
A gap in study will disqualify a student from scholarship renewal.
Students who have not met the renewability terms and are requesting exception must write to the Exceptional Circumstance Committee, via registrar@saultcollege.ca. The application must be endorsed by the program Coordinator. 
 
Scholarship Administration
The scholarship will be administered in two equal distributions in the fall and winter semesters, applied directly to the student's tuition fee balance at the time of registration.

And what better place than here.
Welcome to Sault Ste. Marie.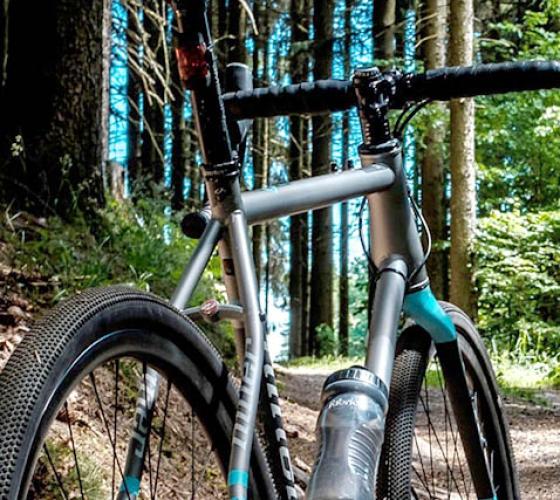 An Outdoor Enthusiast's Dream
Discover unique and exciting attractions, events and activities in and around Ontario's best adventure town. Visit a city that pushes the boundaries outside of expectations.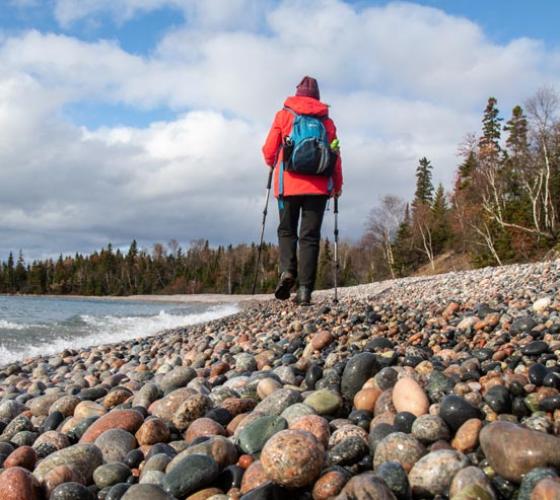 Activities to Keep you Energized
You will not be bored...we promise. Mountain biking, downhill skiing, walking trails, running trails, skating, cross-country skiing, hiking, boating…whewww.
For information about outdoor activities in Sault Ste. Marie, click here.
Media
Image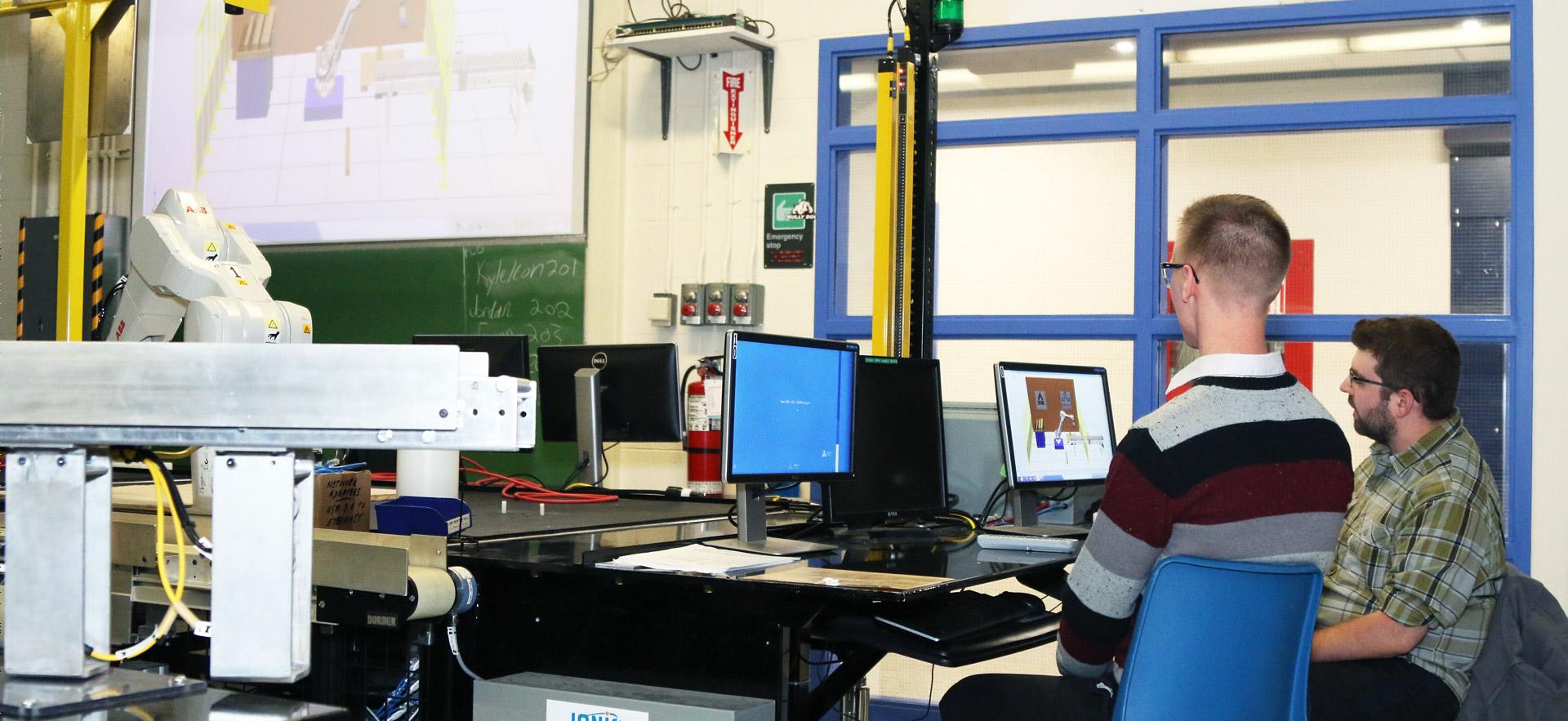 Image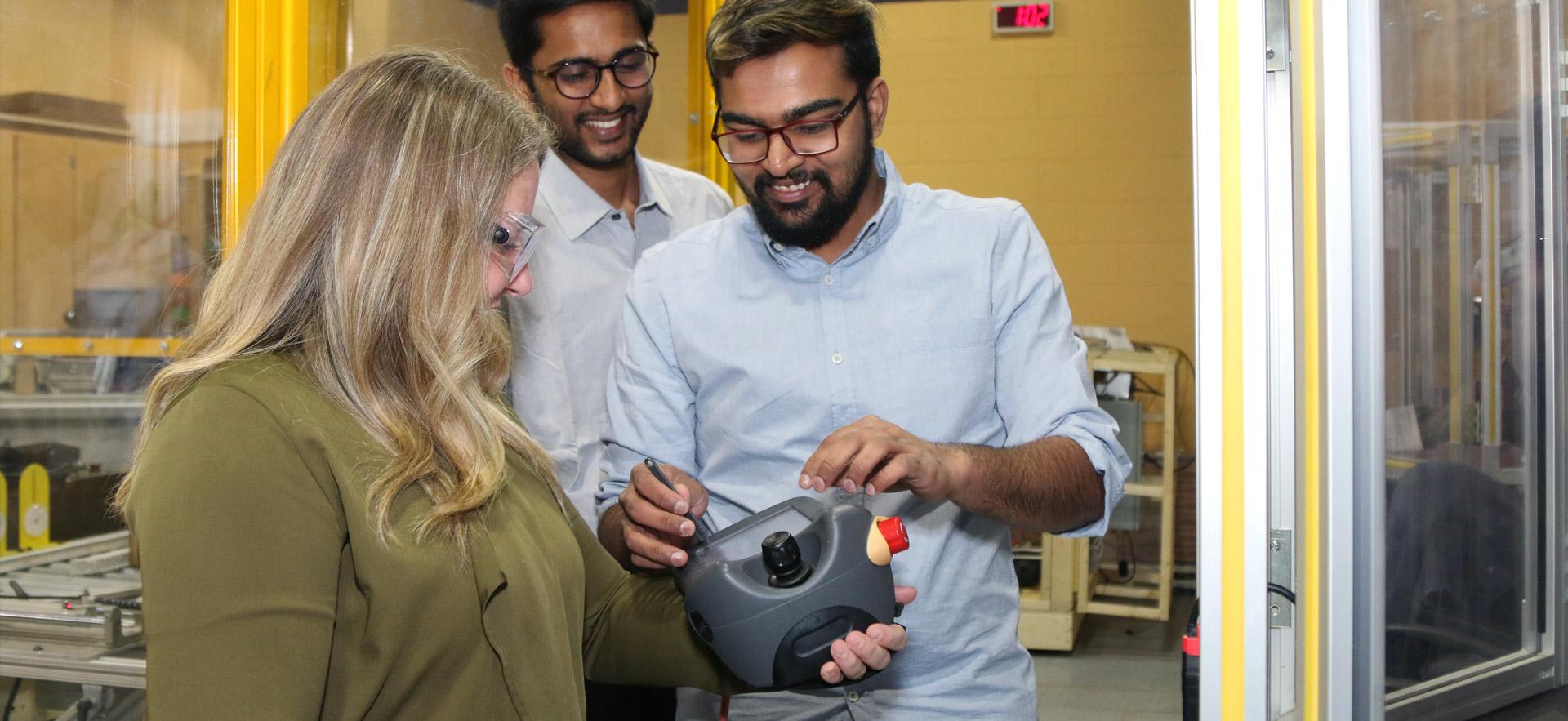 Image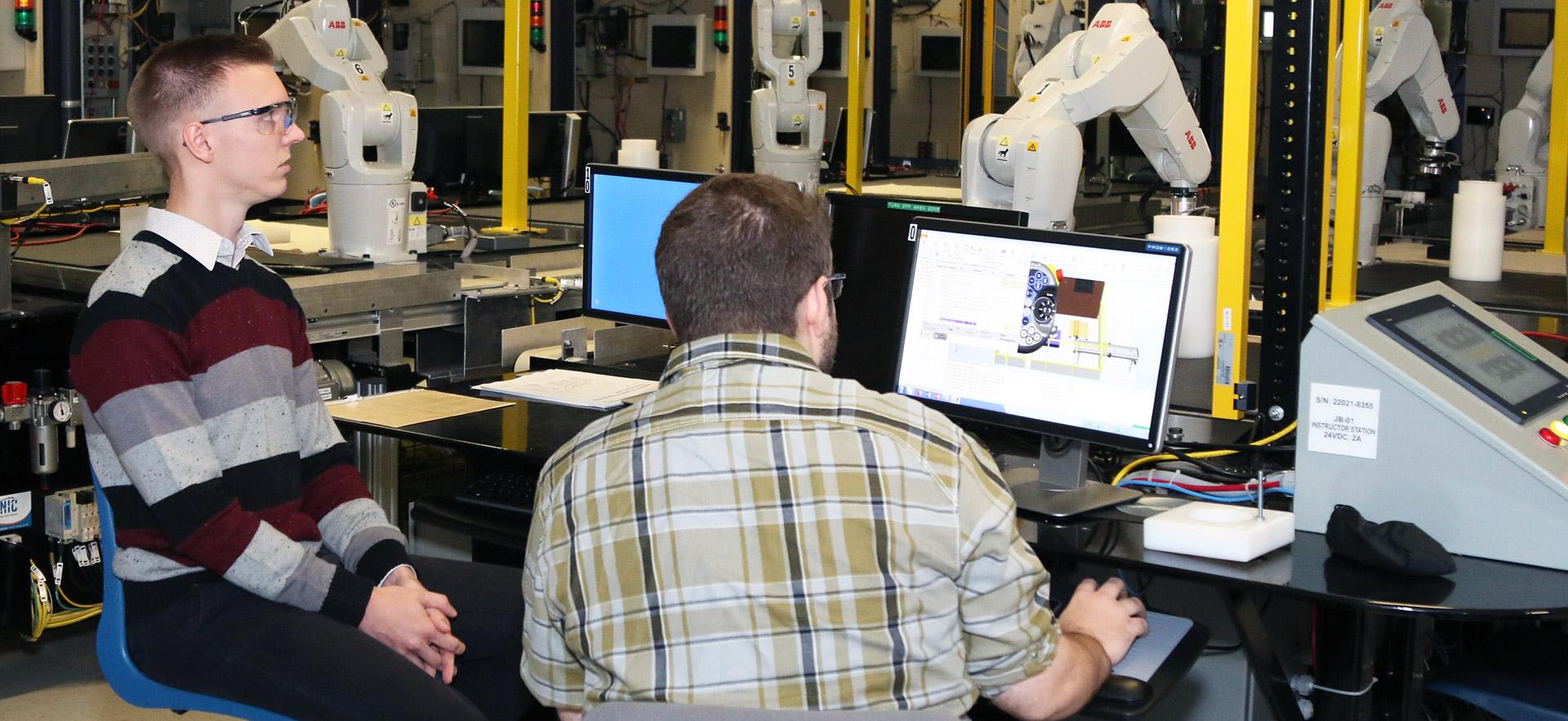 Image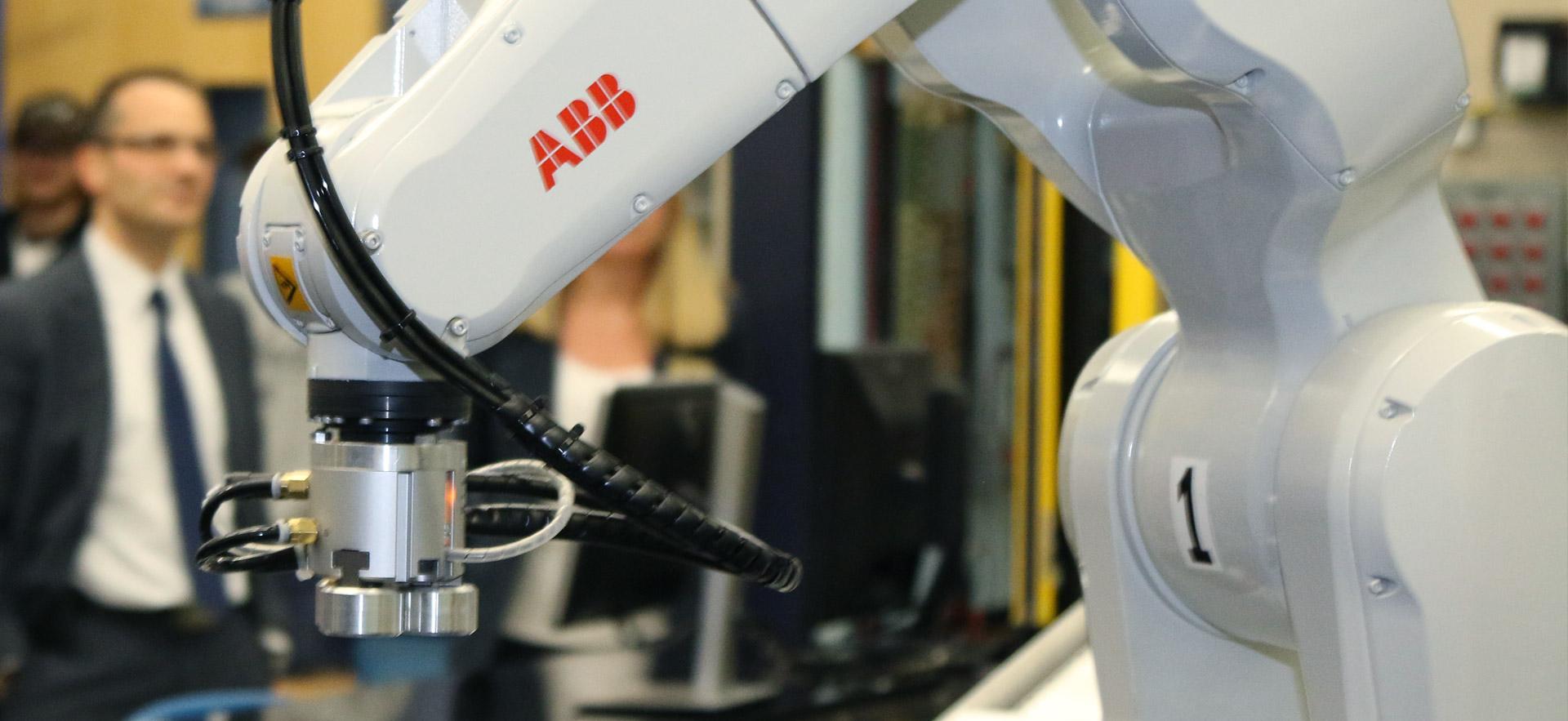 Image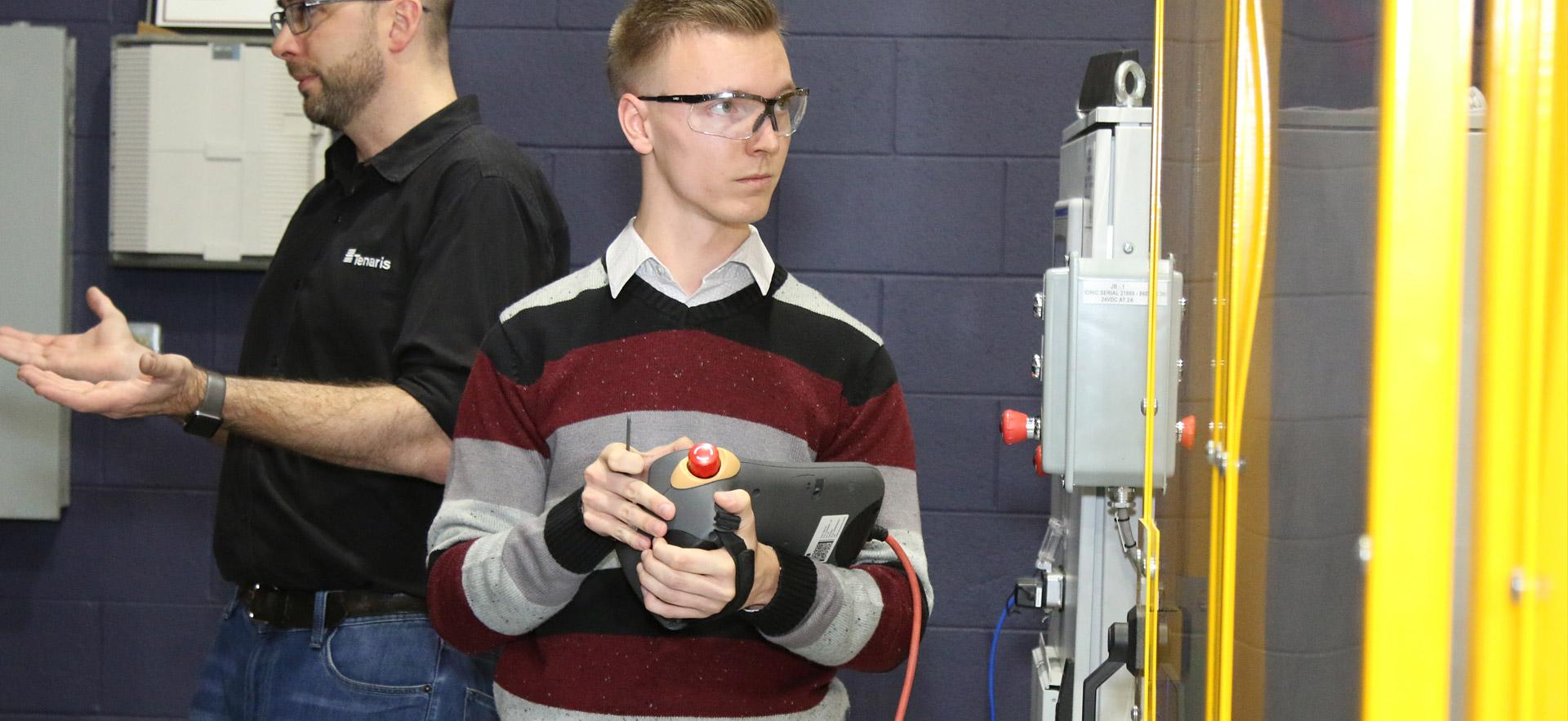 Image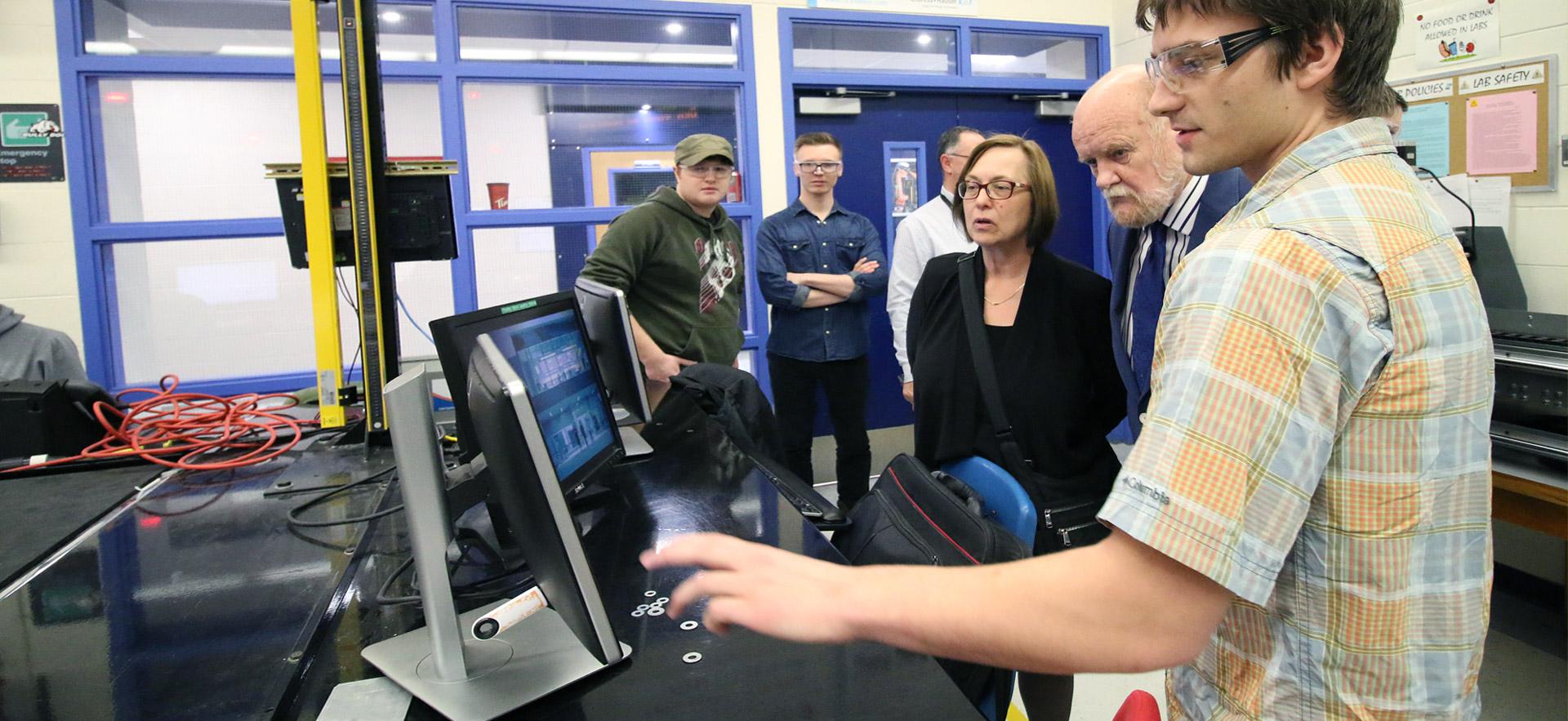 Image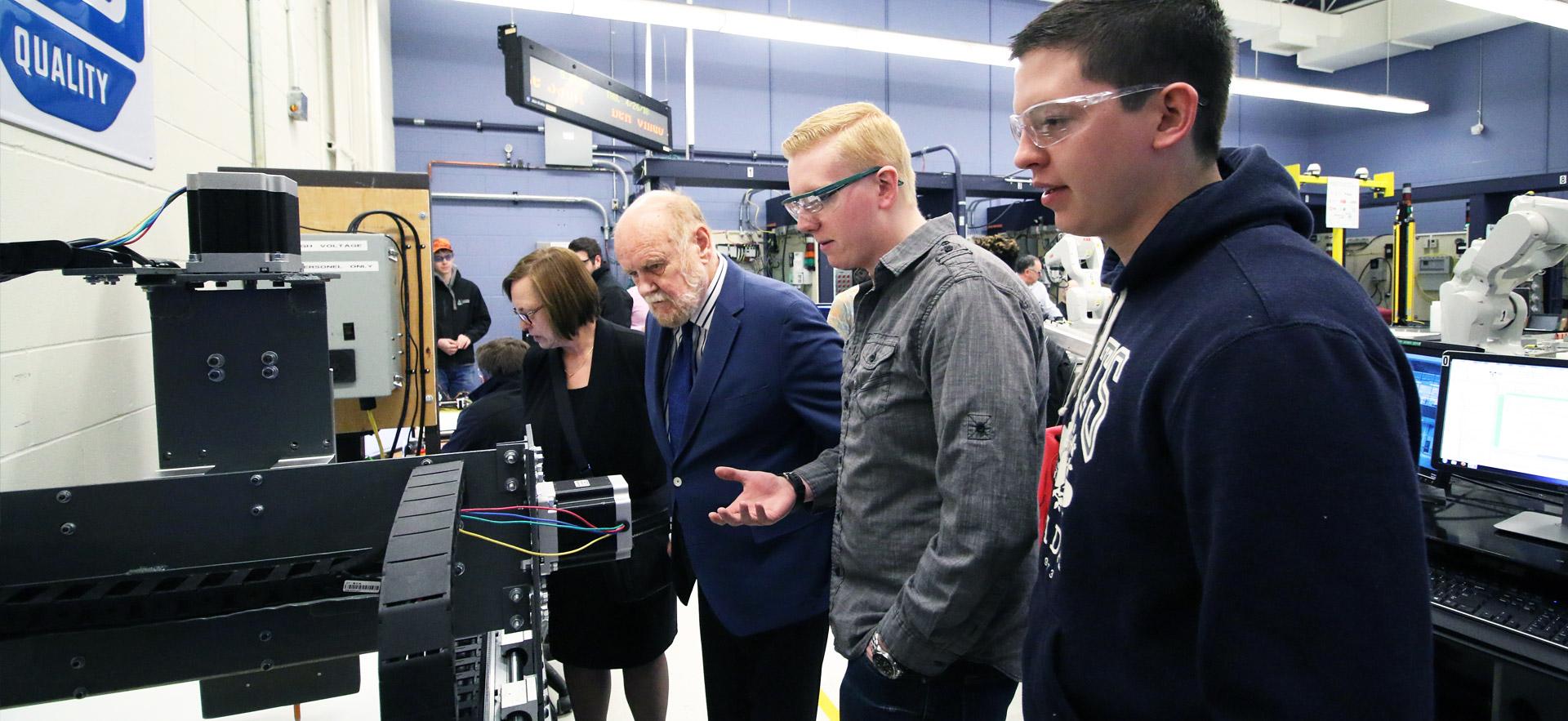 Media
Image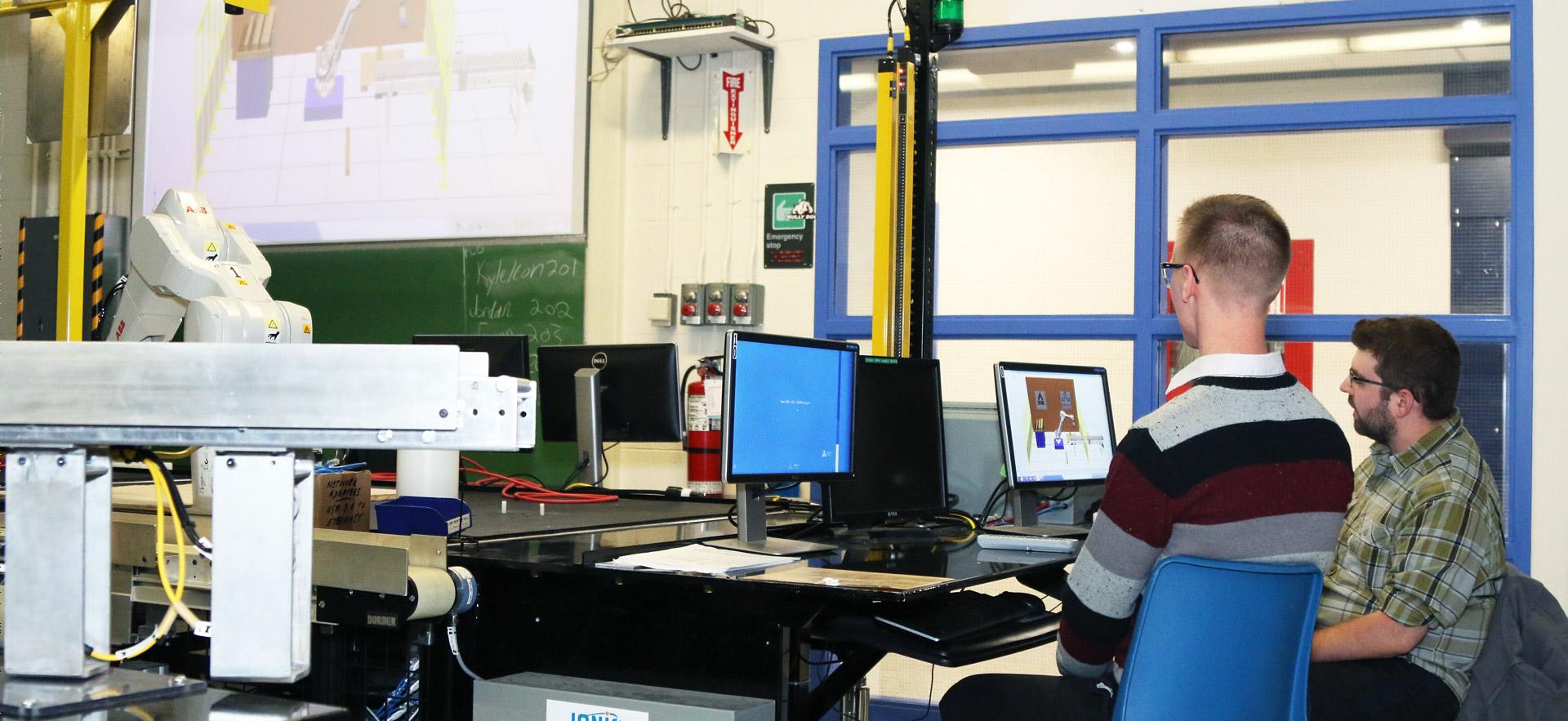 Image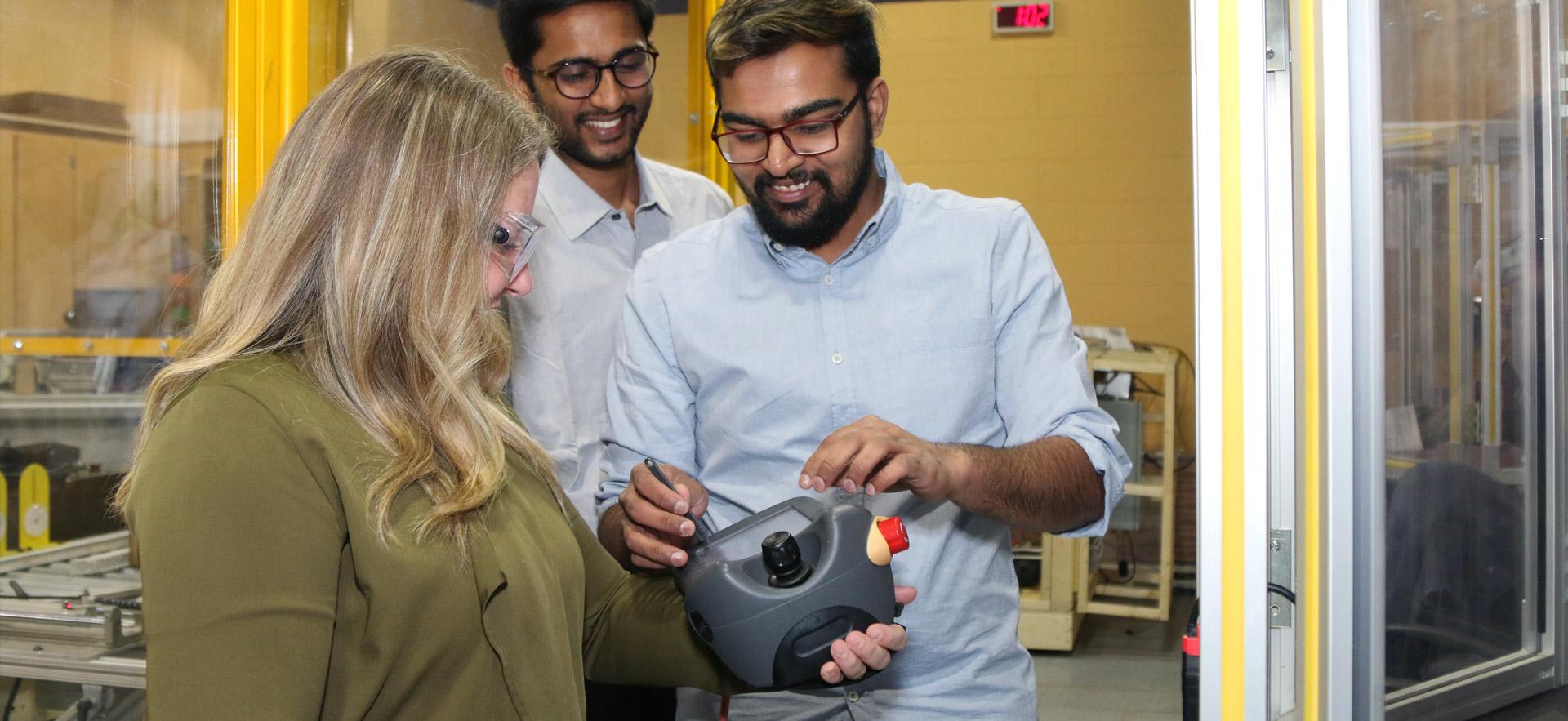 Image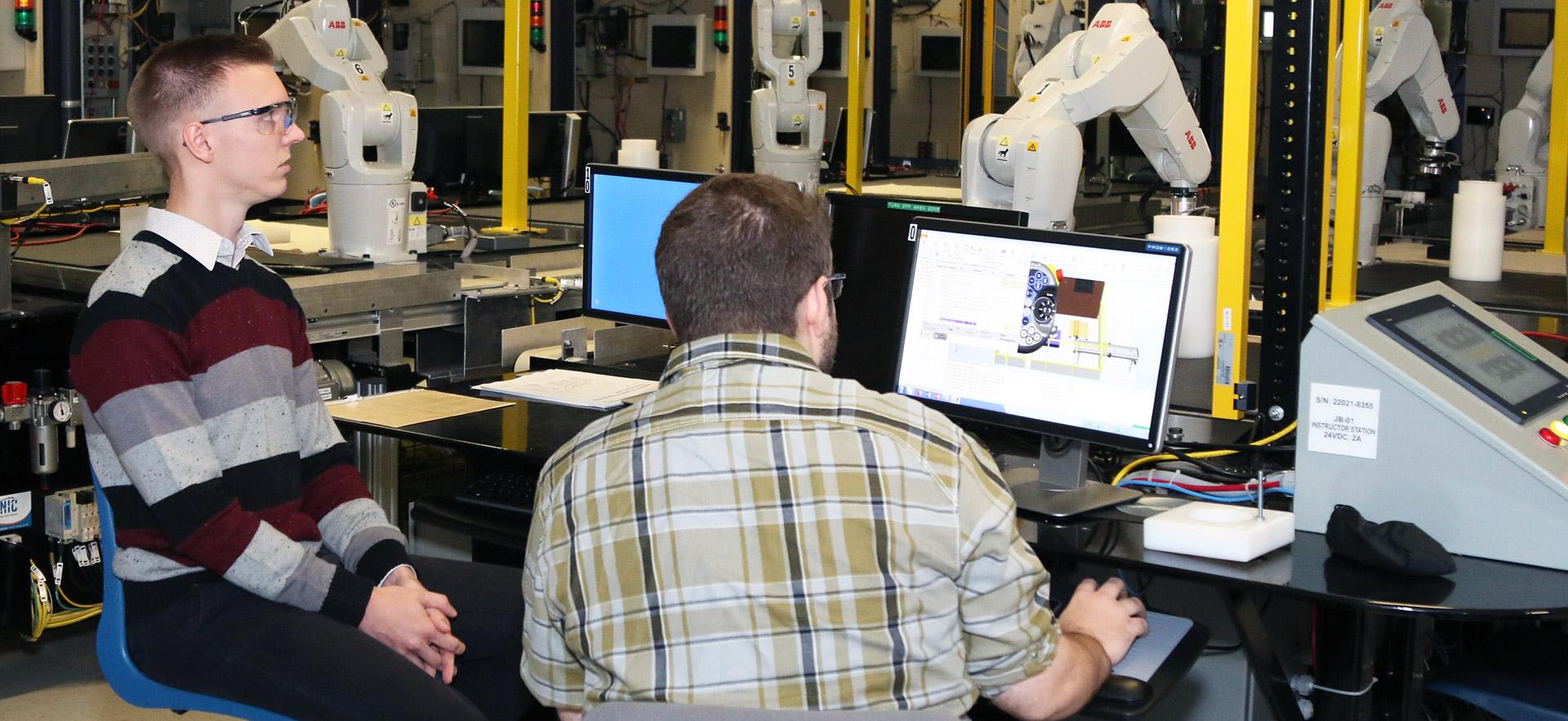 Image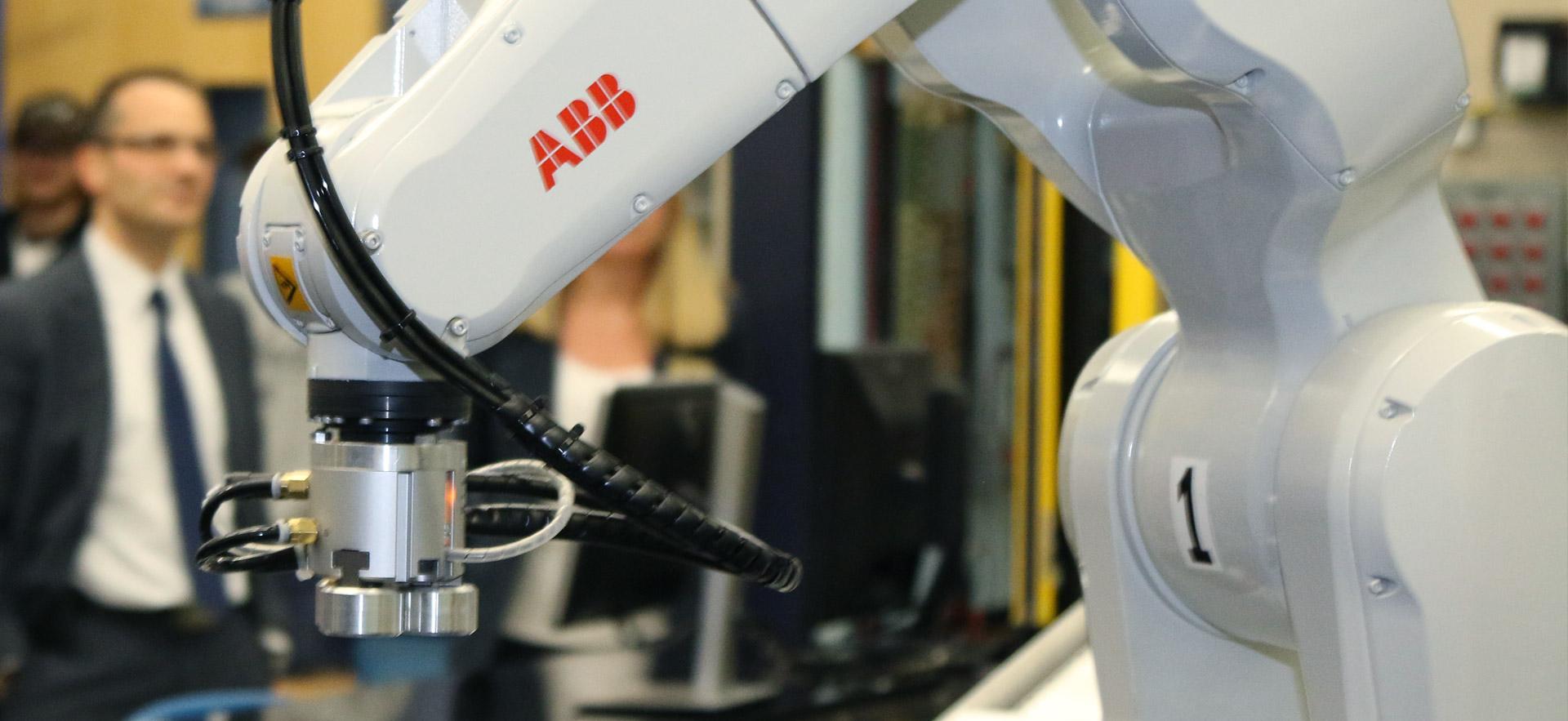 Image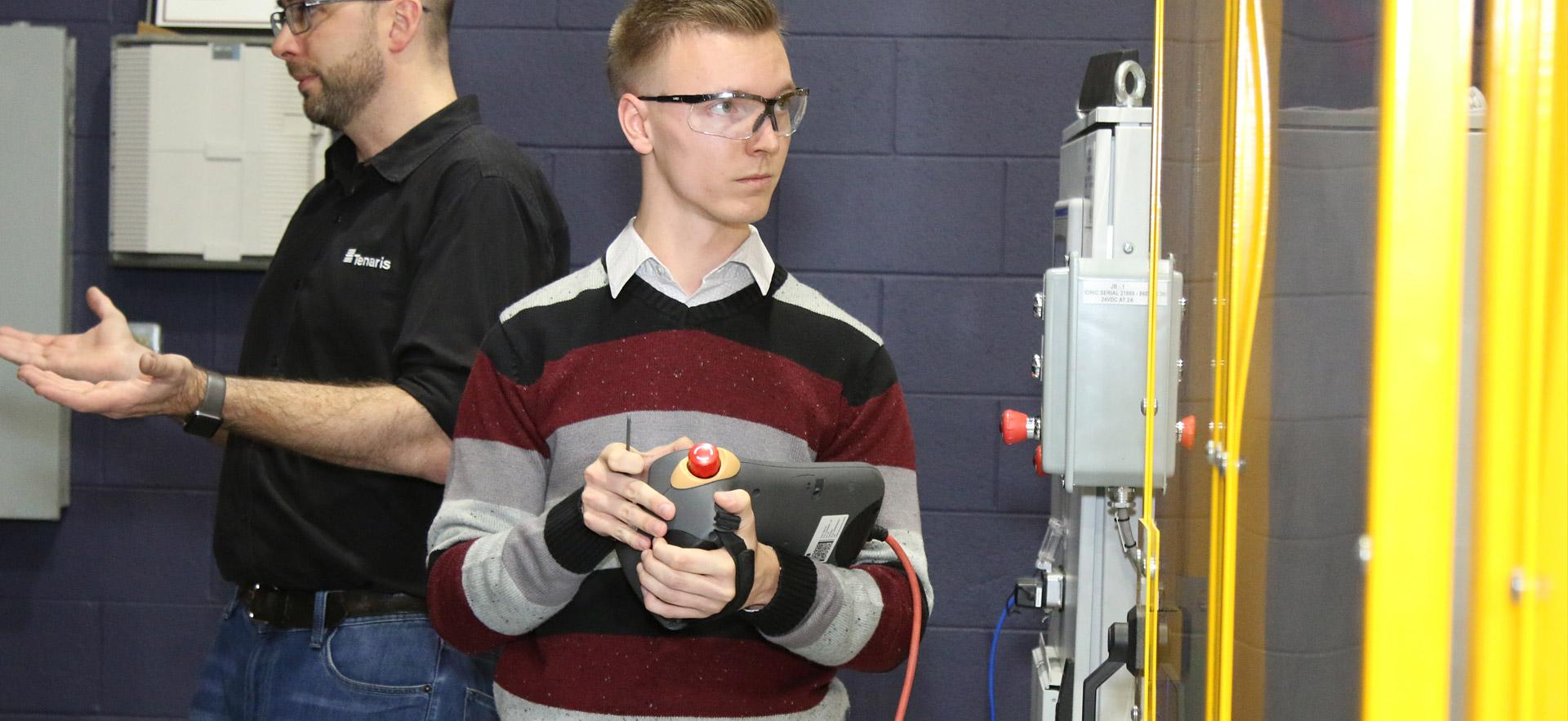 Image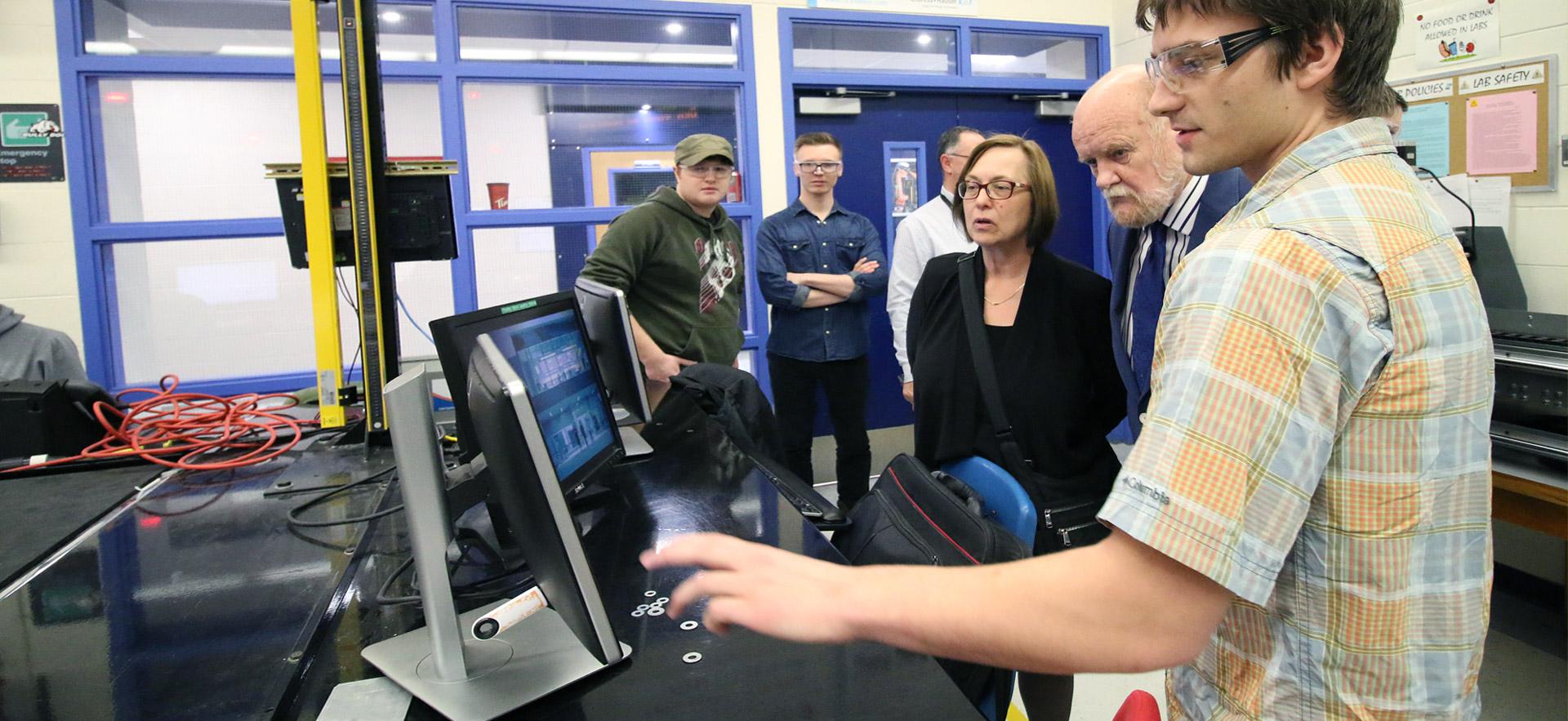 Image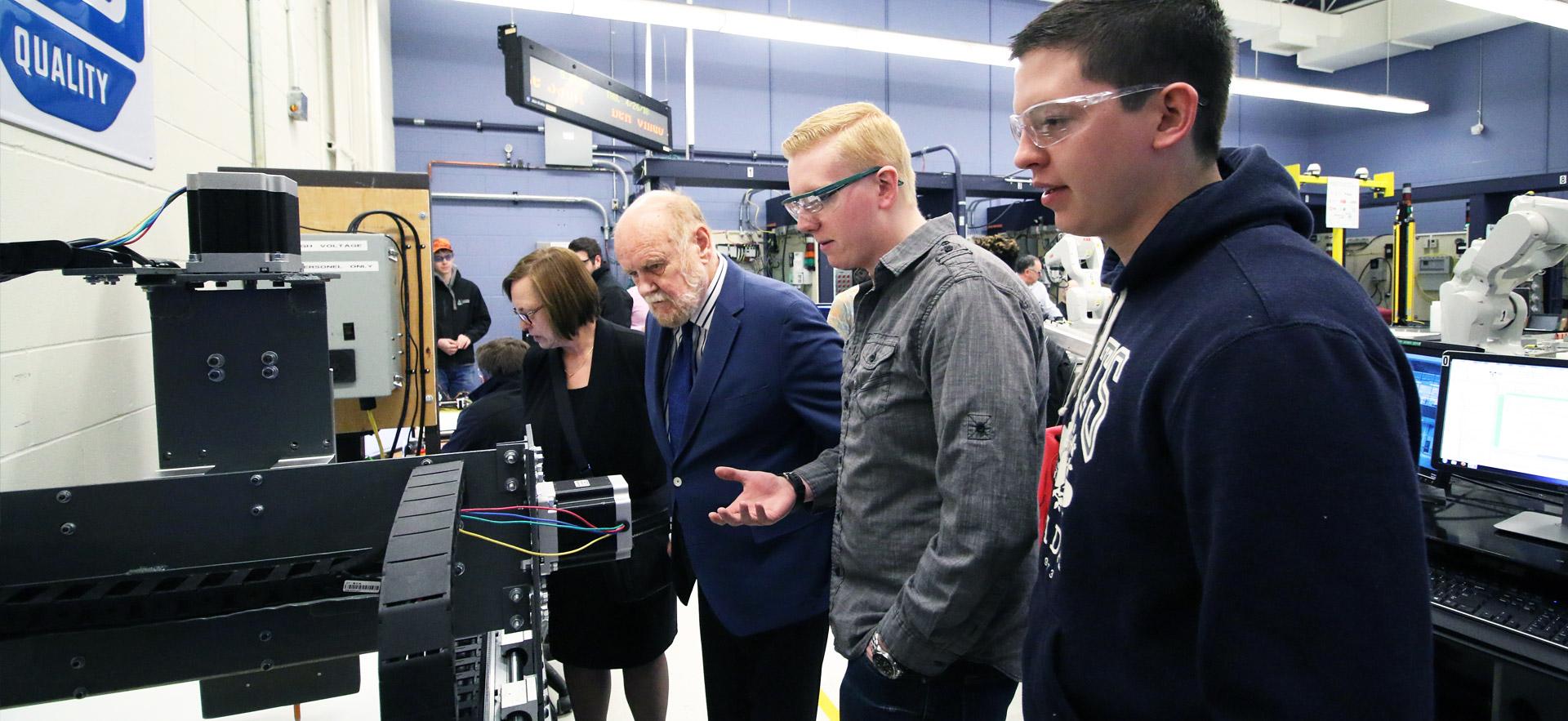 Requirements & Program Information
To be eligible for admission, you must possess the following: 
Academic Requirements
 Ontario Secondary School Diploma (OSSD) or equivalent including these required courses: 
Grade 12 English (ENG4U or equivalent) 
Grade 12 Physics (SPH4U) 
Grade 12 Calculus and Vectors (MCV4U) 
Grade 12 Mathematics course from one of the following: Advanced Functions (MHF4U) OR Mathematics of Data Management (MDM4U) 
Two Grade 12 U or M courses in addition to those listed above 
A final grade of not less than 65 per cent in each of the listed course requirements
Overall minimum grade point average (GPA) of 65 per cent
or
or
College or university transfer status
English Language Proficiency
Applicants whose first language is not English, must provide proof of English proficiency. Sault College accepts the TOEFL, or IELTS, or equivalent test to satisfy our English admission requirements.
International Credit Evaluation
Canadian citizens or permanent residents with international education are required to provide a WES or ICAS evaluation.
Clinical/Lab and Field Placement Requirements
A co-op work program (three consecutive work terms, 420 hours each) ensures that work-integrated learning experiences are woven into the curriculum. This provides students with a contextual understanding of the industry and specific sectors they are training for, as well as recognition of the importance of hands-on experience.
Career Path
As reported in the Engineers Canada Report, Engineering Labour Market in Canada: Projections to 2025, the need for engineers in Canada has been steadily increasing, and growth is expected to continue in the coming years. Graduates of the Mechatronics discipline may find careers in advanced manufacturing, energy, health care, food and pharmaceutical, packaging, consulting, transportation, and automotive, as well as in other emerging industrial sectors.
Fees & Costs
Domestic
International
Tuition
Ancillary
Tuition
Ancillary
$6,354.00
$1,395.00
$18,463.14
$2,045.00
These fees are for the 2023-2024 academic year (year 1 of study), and are subject to change. Please visit your Student Portal to view your Schedule of Fees.