Start Dates: Jan 2024, Sep 2024, Jan 2025
Overview
Rated as one of the top programs in the province for the last 9 years in a row. Police Foundations prepares you for excellence in your career in law enforcement.
Experience training technology used by military and law enforcement agencies worldwide. Sault College's MILO Range tactical, use of force, and firearms training system delivers an immersive experience within our state-of-the-art simulation training lab. Learn through over 800 realistic, on-the-job scenarios that you can interact with using voice recognition and use of force tools.
Simulation training can help students achieve 90% learning retention. This isn't your typical 'police academy'.
With your drive, there's no doubt you'll be successful in your career. But we still want to make life easy for you. Small class sizes and one-on-one training means the focus will be on you and your success as a police officer.
You can obtain 2 college diplomas (PFP and PSI) plus  a university degree from either Lake Superior State University or Algoma University.
If you want to take your top-rated training a step further and save money, we have degree partnerships with Algoma University and Lake Superior State University.
The real you is on the fast track to one of the most in-demand careers. We can't wait for you to join our Justice Studies grads off doing great things in their communities!
Media
Image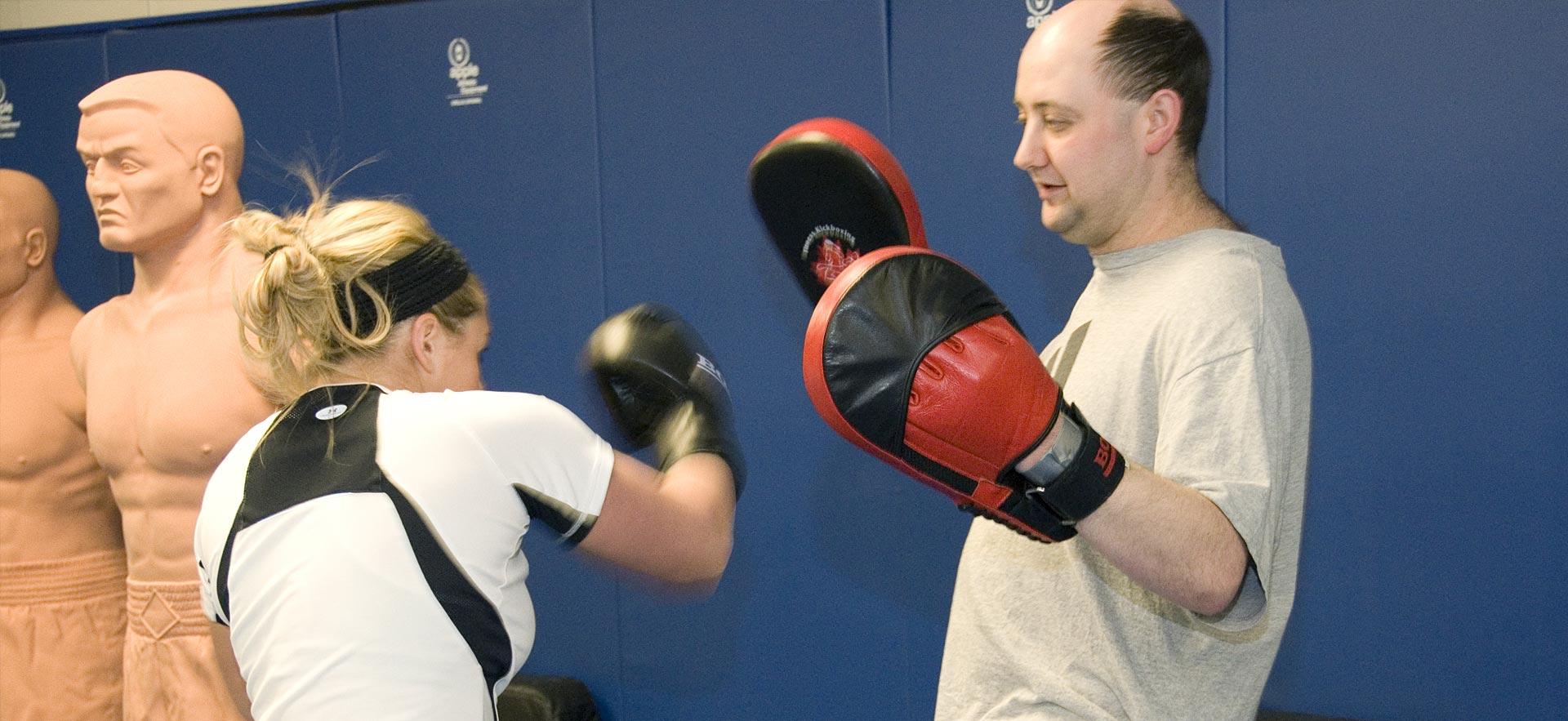 Image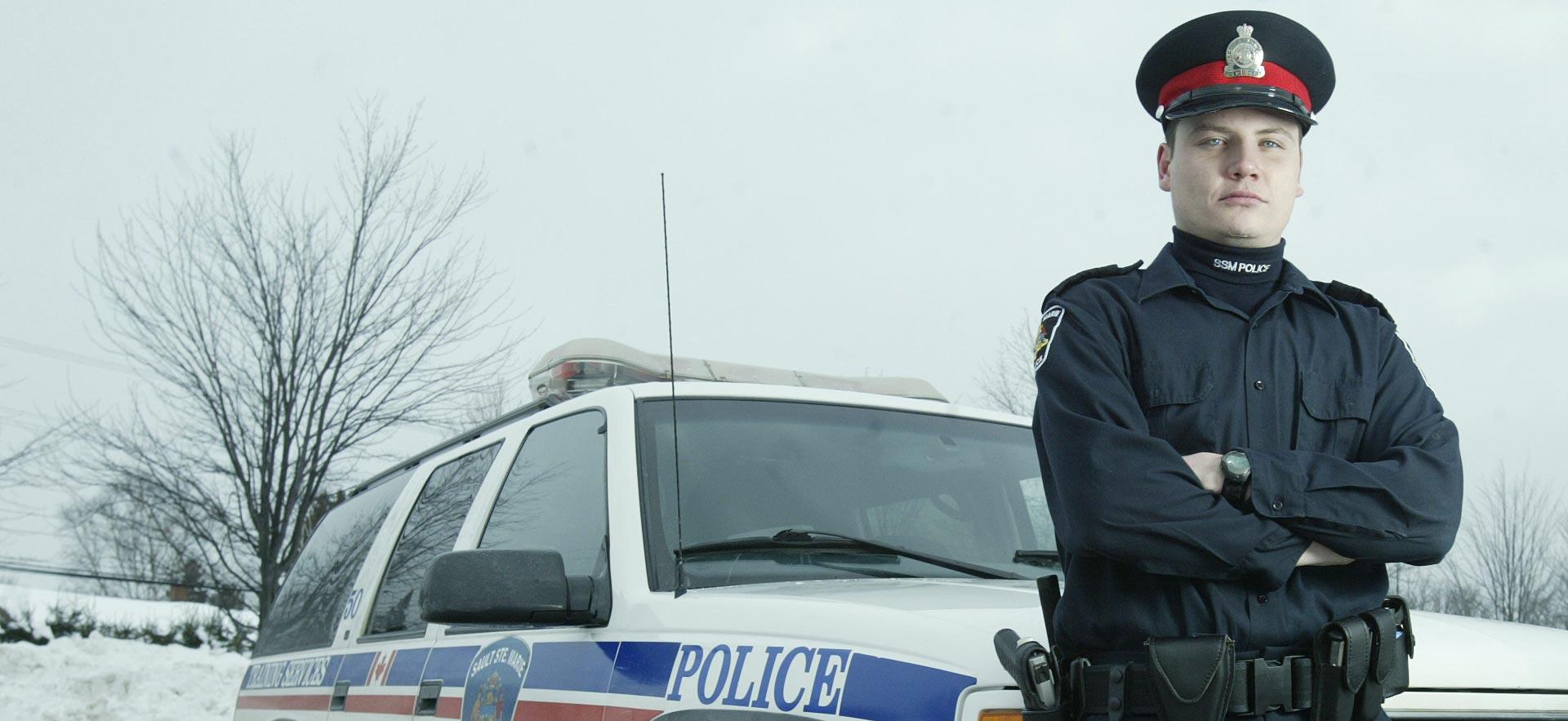 Image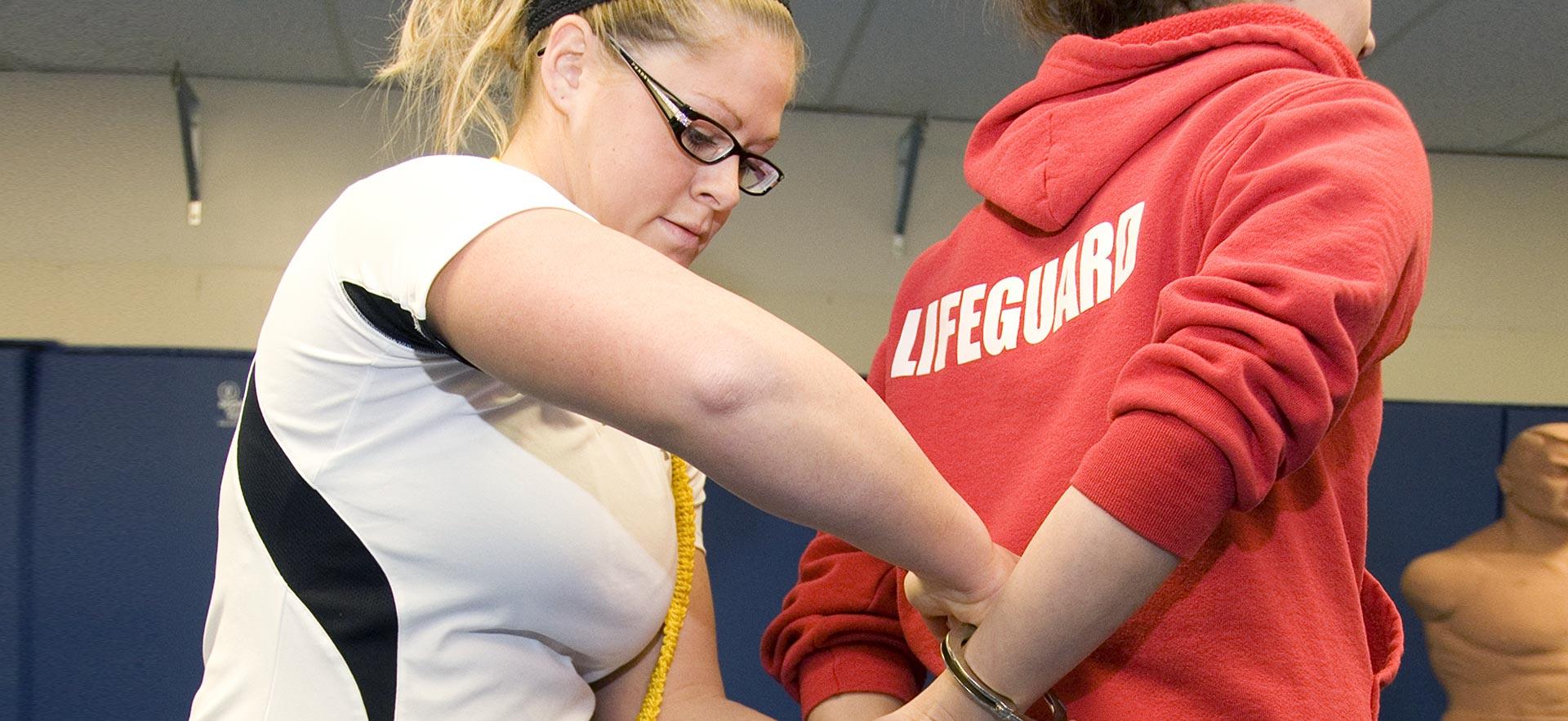 Image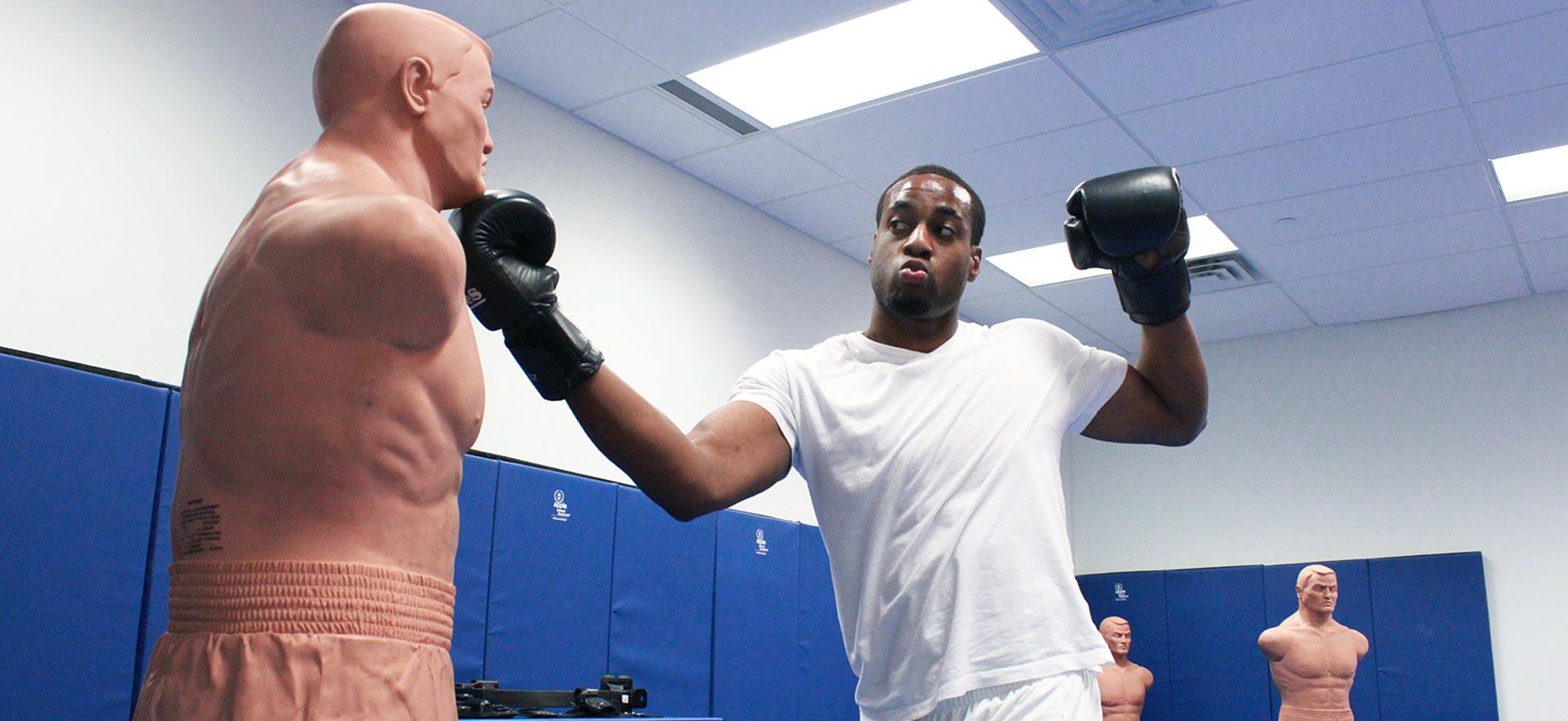 Image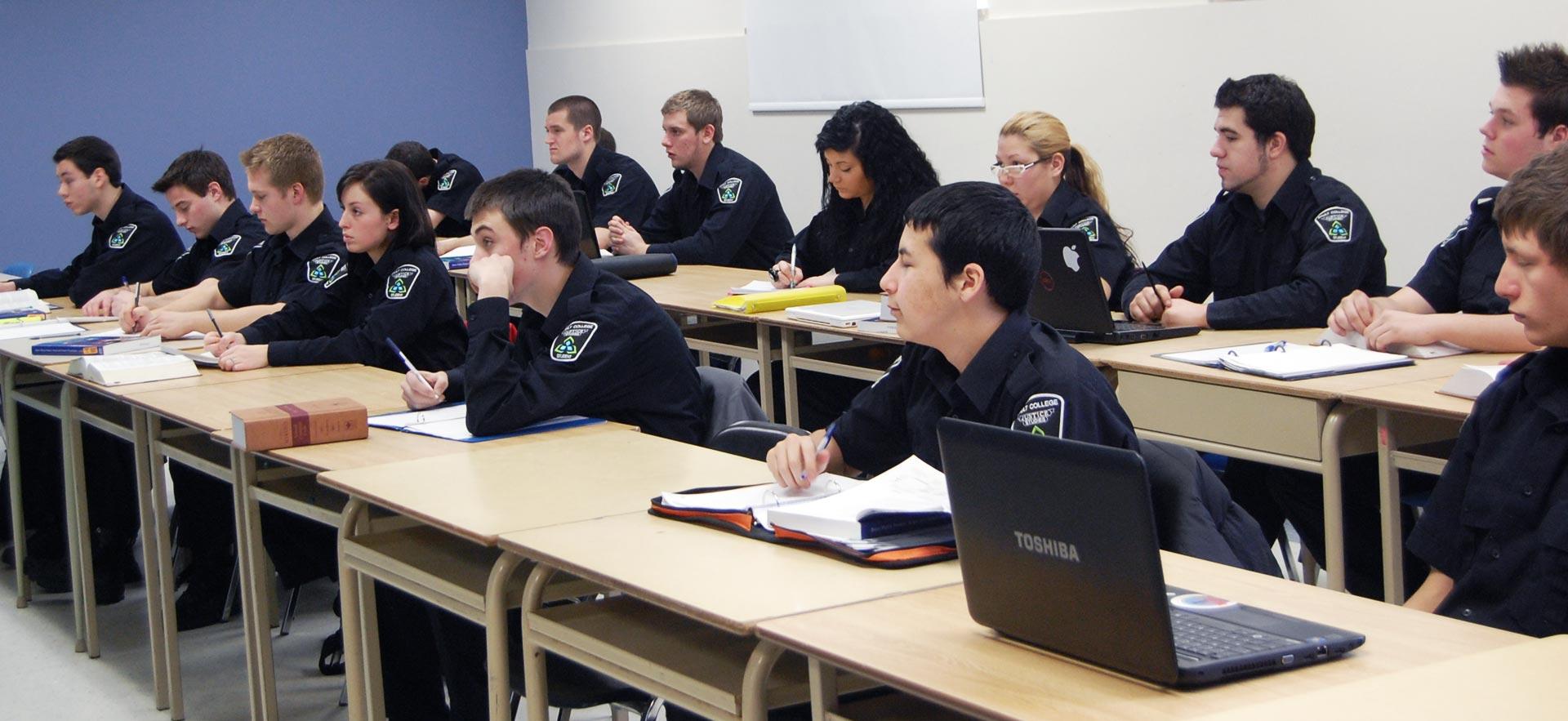 Image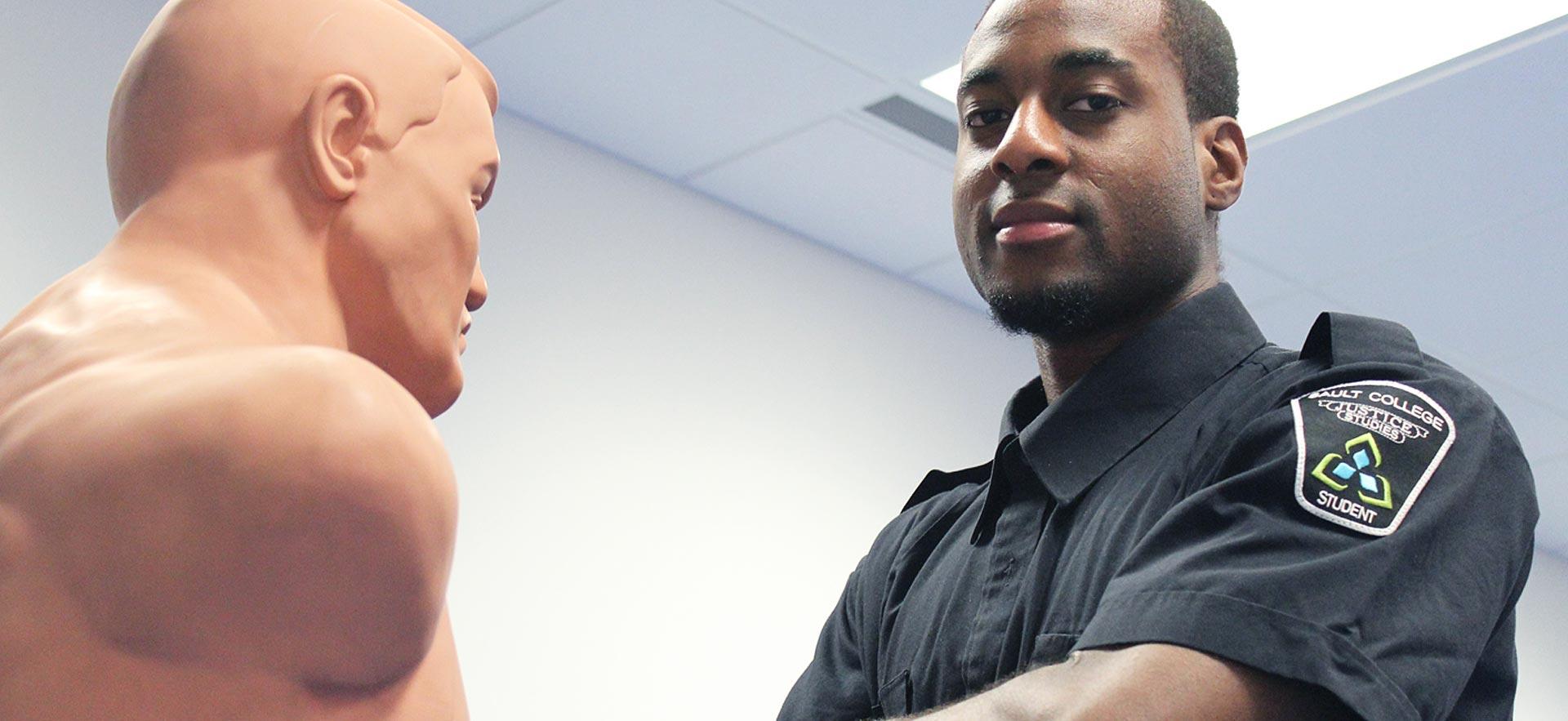 Media
Image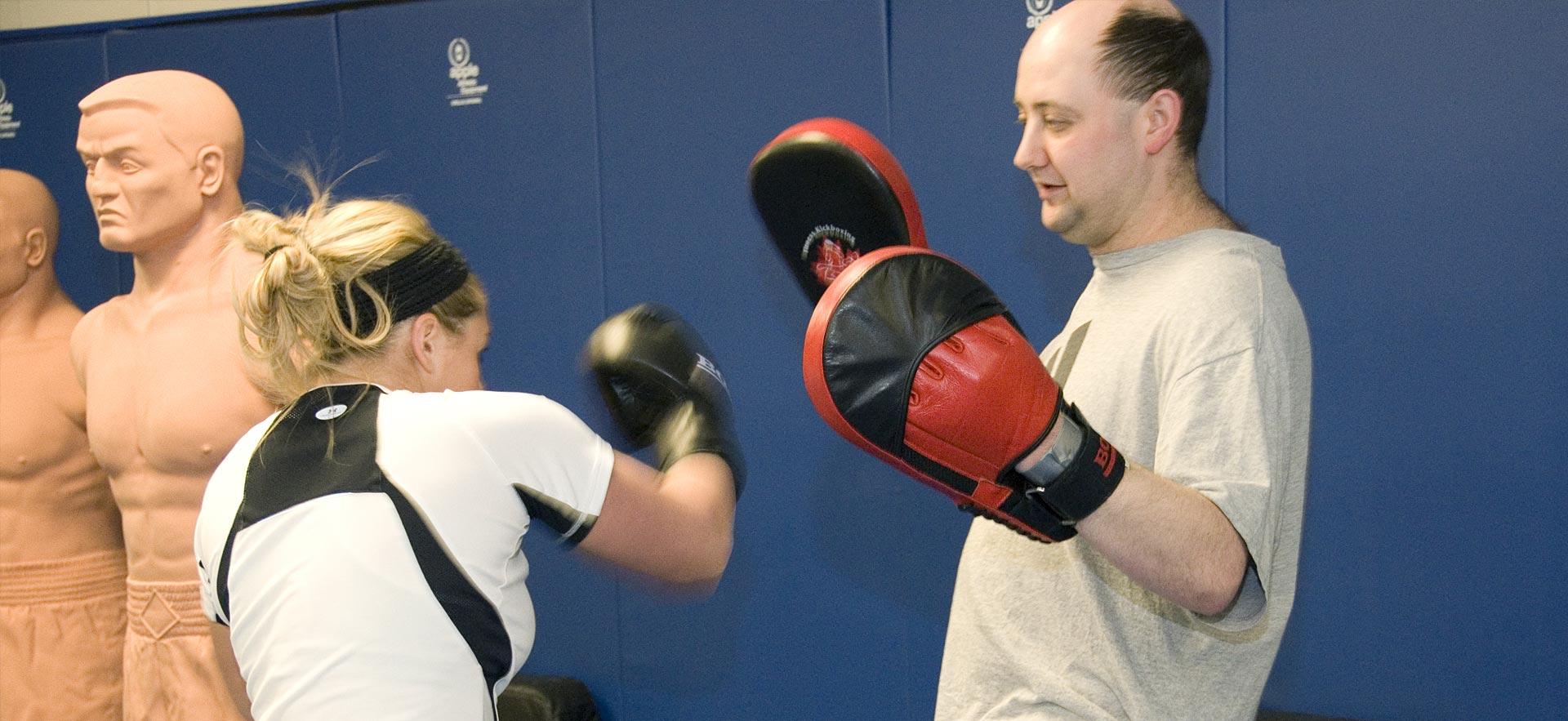 Image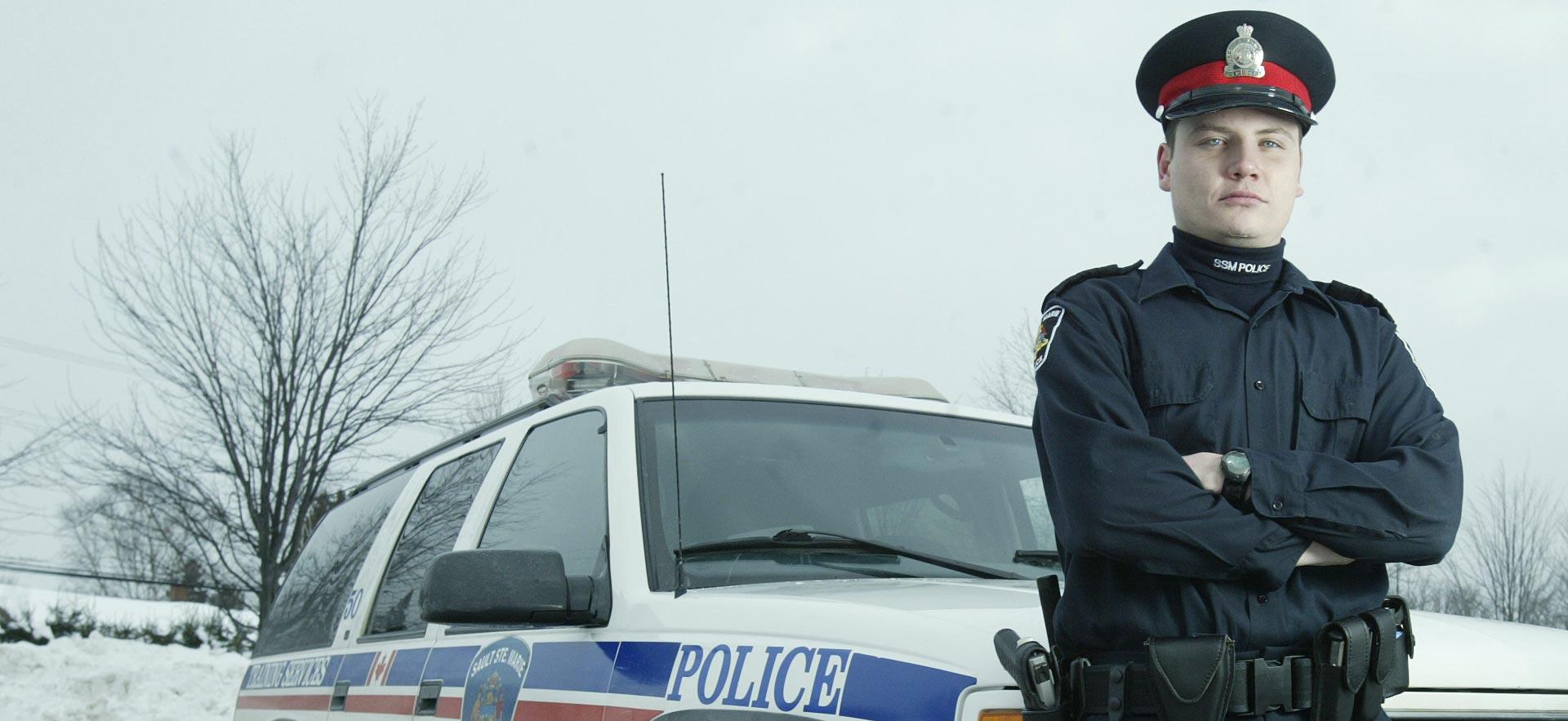 Image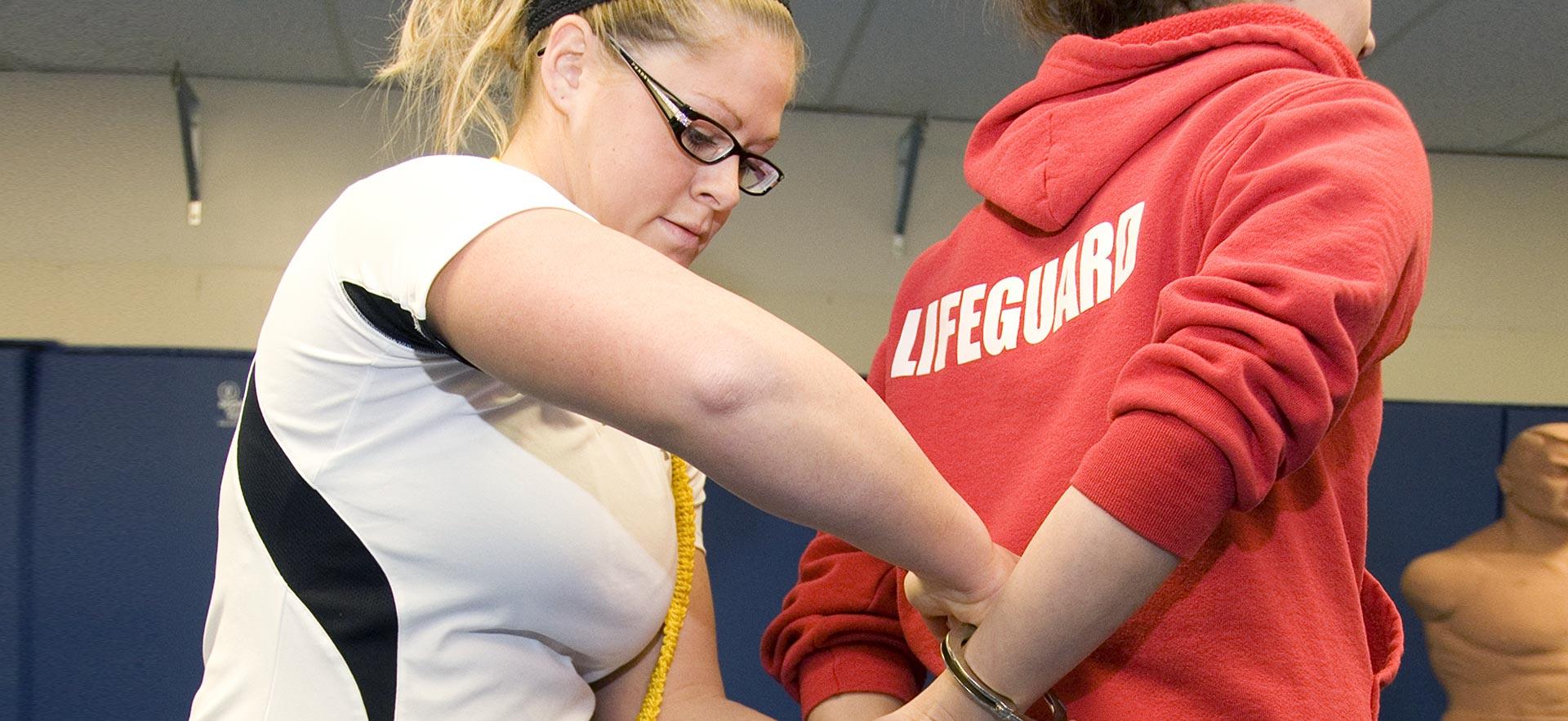 Image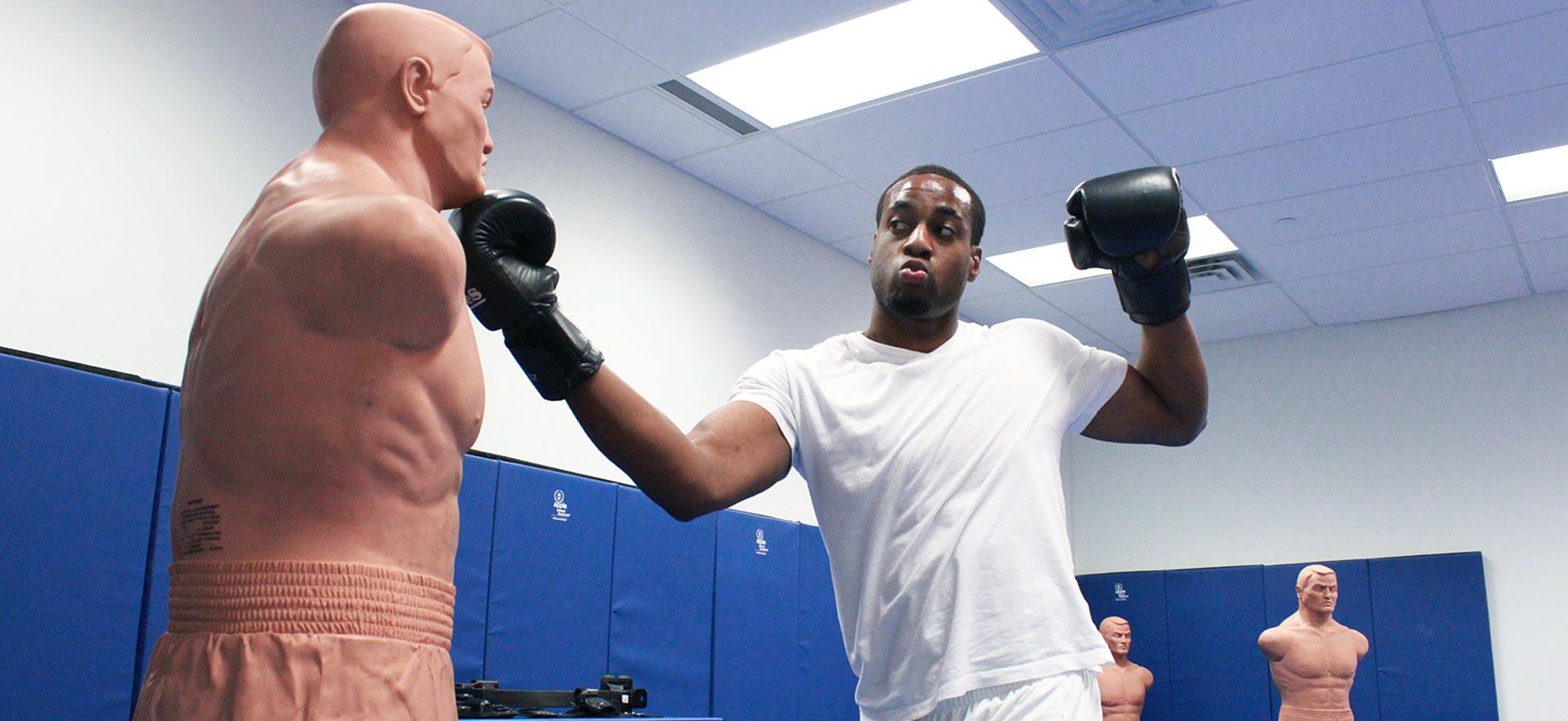 Image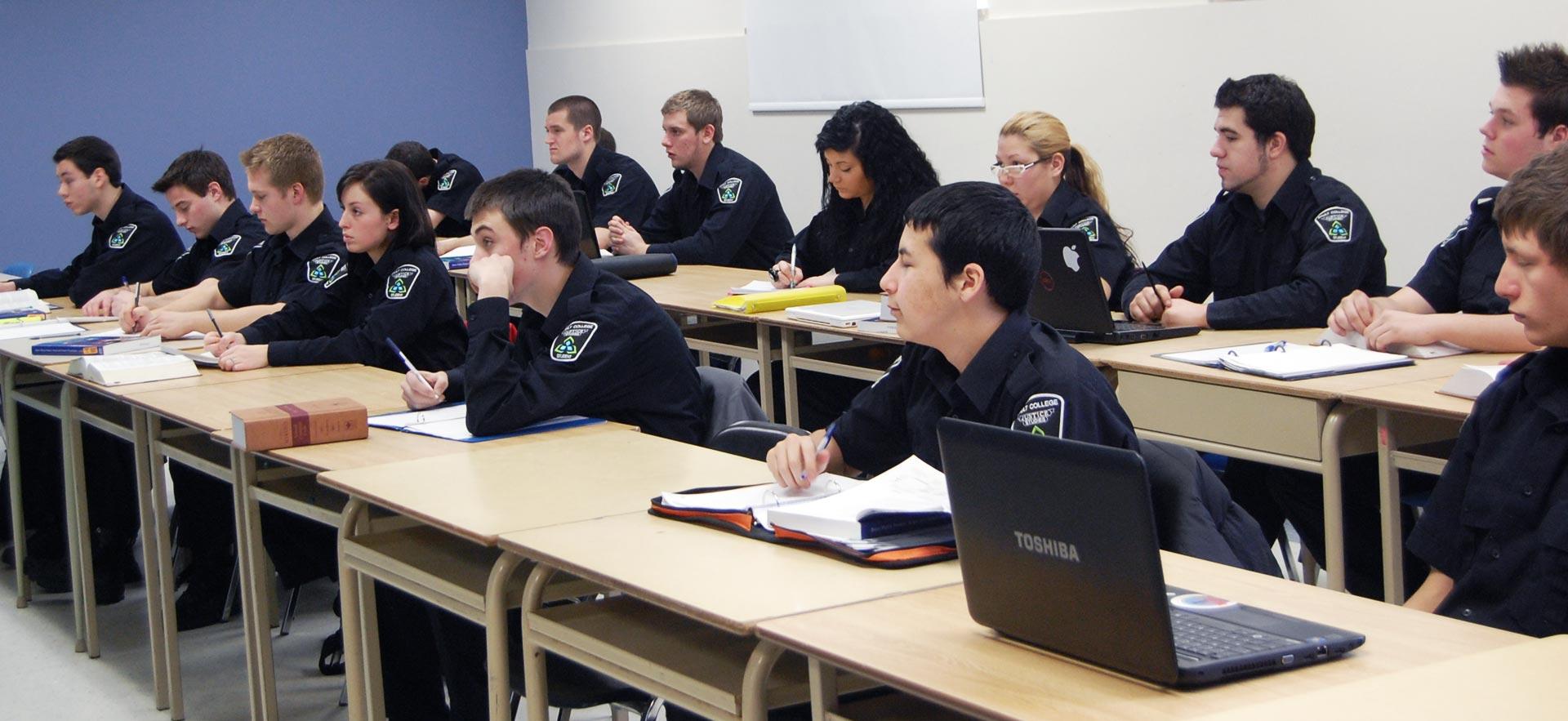 Image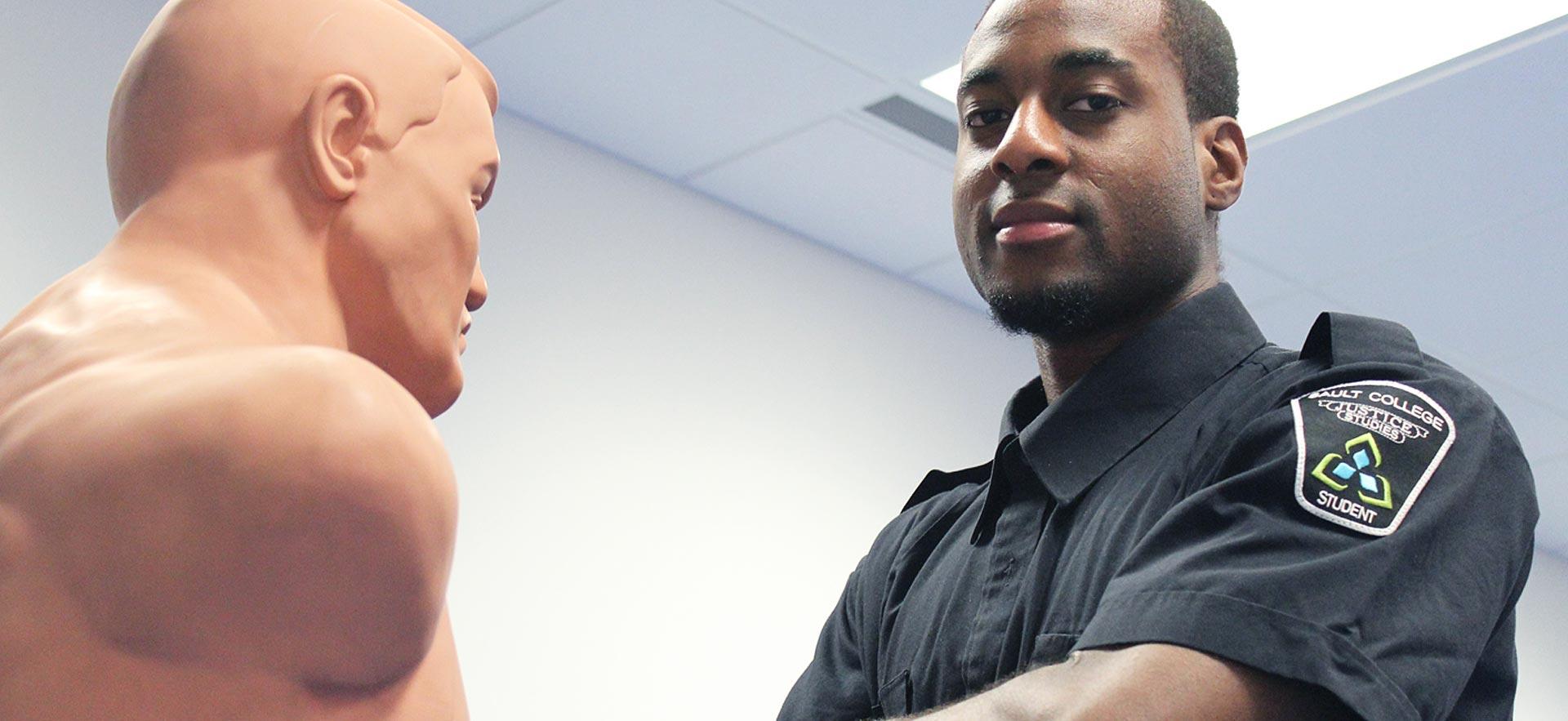 Pathways
Work towards your Bachelor of Arts in Law and Justice at our partnering university - Algoma University - right here in Sault Ste. Marie!
Requirements & Program Information
Ontario Secondary School diploma with Grade 12 English (C) ENG4C, or mature student status.
Career Path
Graduates may find employment with municipal and provincial police forces, the RCMP, private and industrial security, customs, military police of the federal and provincial enforcement agencies. Students will be subject to all requirements of the Ontario Constable selection process and local police requirements when applying for a position as a police constable in Ontario.
Dress code
Uniforms will be discussed on the first day of school, during orientation. The uniform consists of: Uniform Shirt, Tactical Pants, Belt and Jacket.
Fees & Costs
Domestic
International
Tuition
Ancillary
Tuition
Ancillary
$2,648.20
$1,150.00
$15,120.30
$1,800.00
These fees are for the 2023-2024 academic year (year 1 of study), and are subject to change. Please visit your Student Portal to view your Schedule of Fees.
Contact
Program Coordinator: Alan Montgomery, (705) 759-2554 ext 2624,  alan.montgomery@saultcollege.ca
September and January intakes are available for this program. Please contact the Registrar`s Office for further information.