Overview
Isn't it time you embarked on a career that makes a statement?
The Esthetician program at Sault College celebrates creativity and individualistic style. Learn from experienced professionals in a fully-equipped esthetic lab and gain valuable hands-on during student placement at The Spa at Sault College where you'll not only master treatment techniques but gain valuable experience in marketing and promotion, retail, business operations and more.
You were meant to be an industry leader, we're just here to support you. The Esthetician program offers a super-comprehensive curriculum that will prepare you to offer services in the latest beauty and spa trends, including:
Intro to Microblading
Intro to Lash Extensions
Eyebrow shaping
Brow lamination
Lash lifts
Manicure and pedicure
Acne and Anti-ageing skin treatments
Microdermabrasion
Chemical peels
BB Glow
Hair removal techniques including an introduction to sugaring
Makeup Artistry
…and more
Why not make a name for yourself in a career that allows you to travel, work flexible hours, or start your own business? You'll find it here.
Fast-track your way to a career! Attain your Esthetician diploma in only three consecutive terms.


Media
Image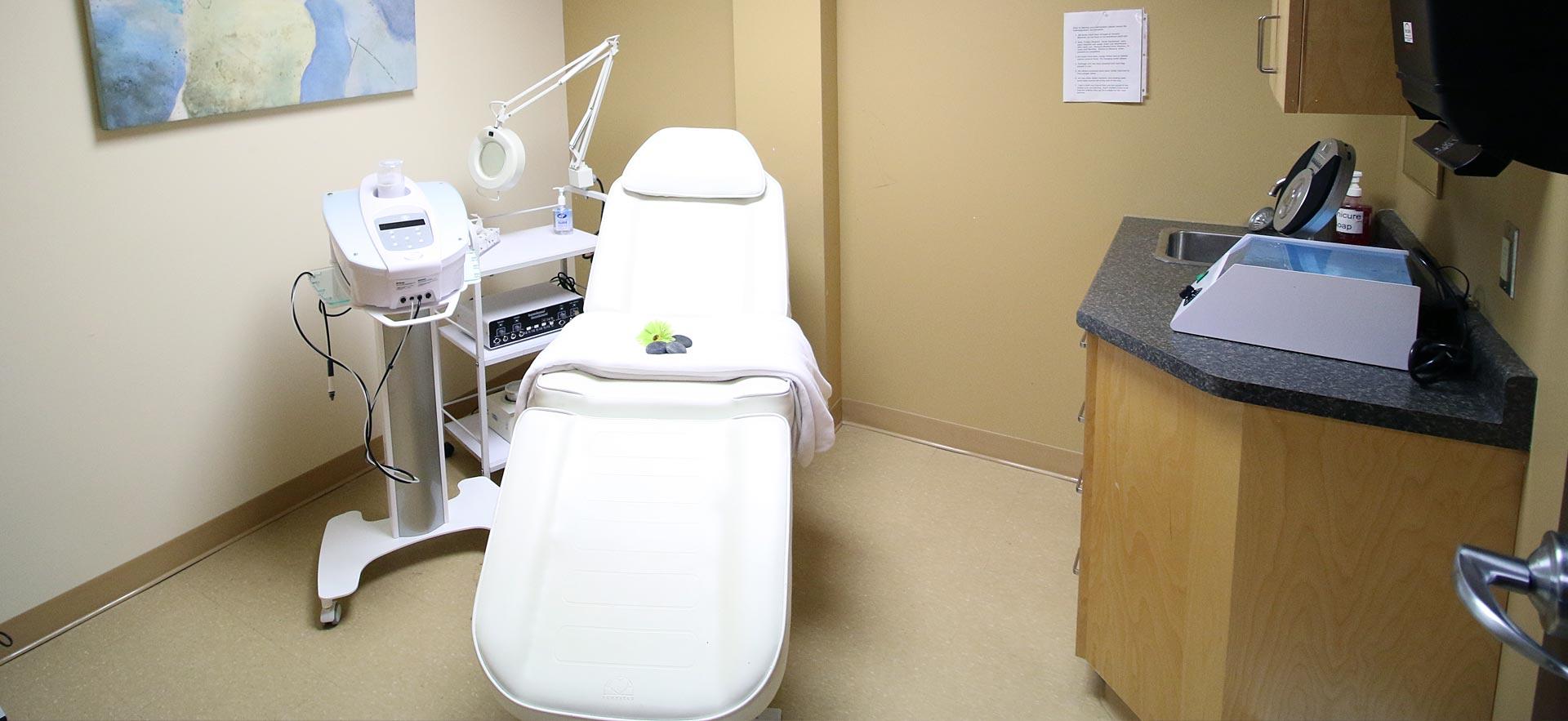 Image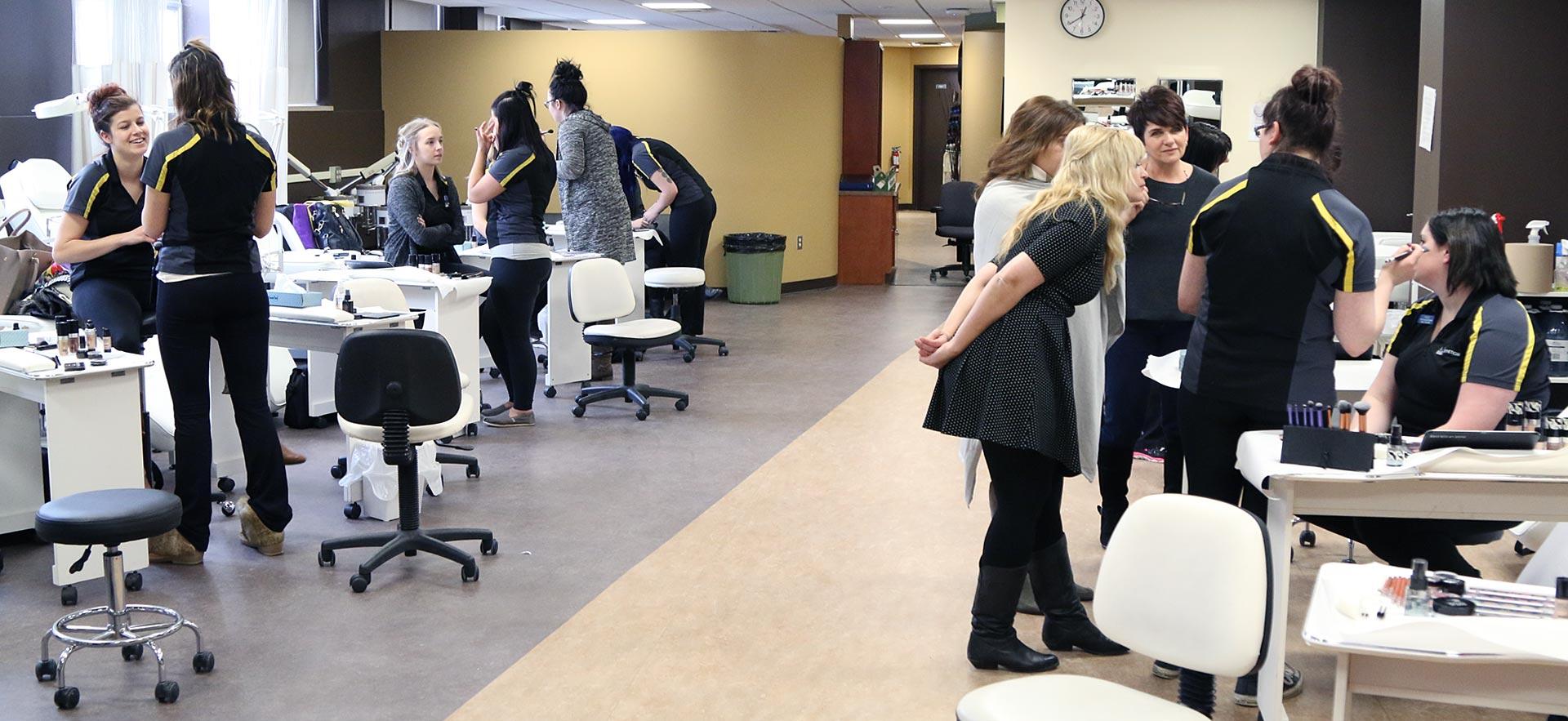 Image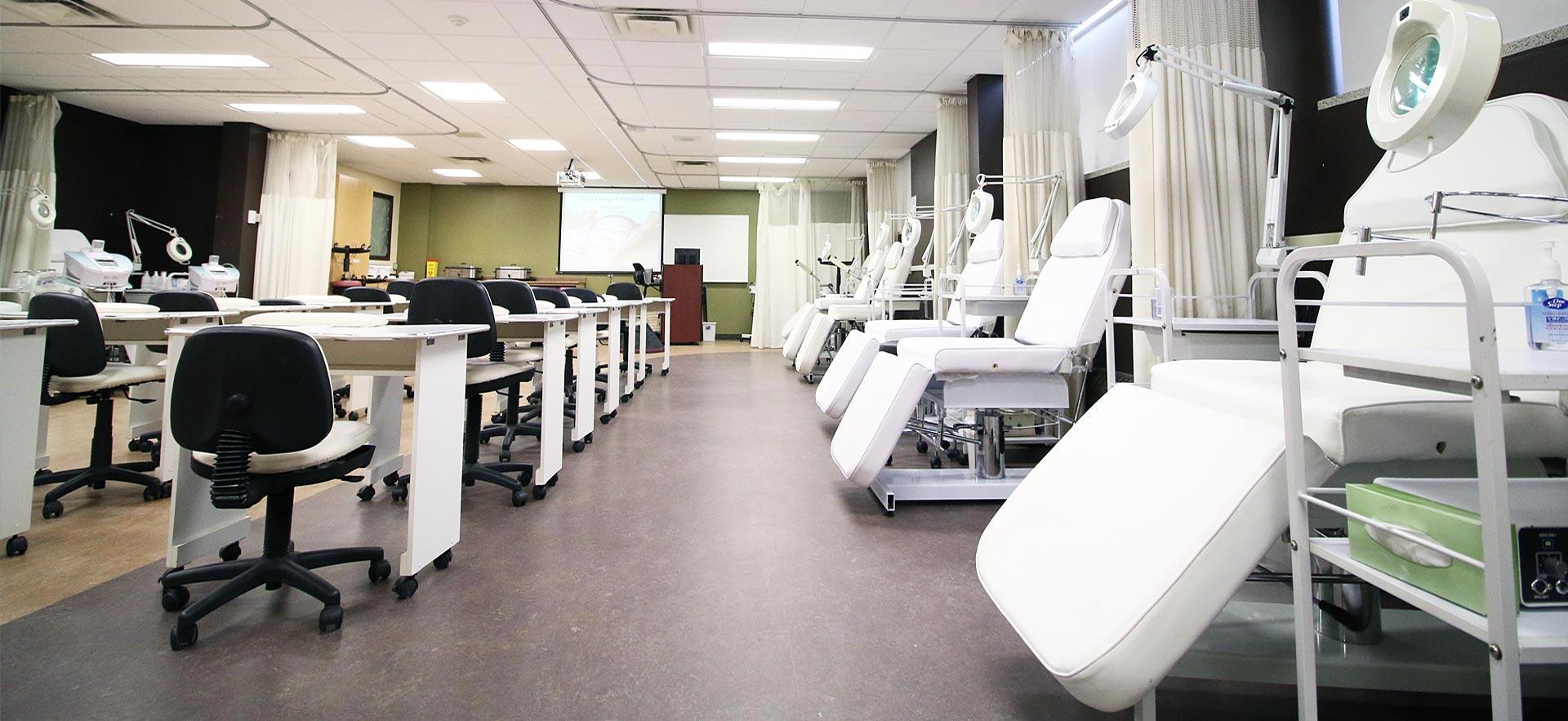 Image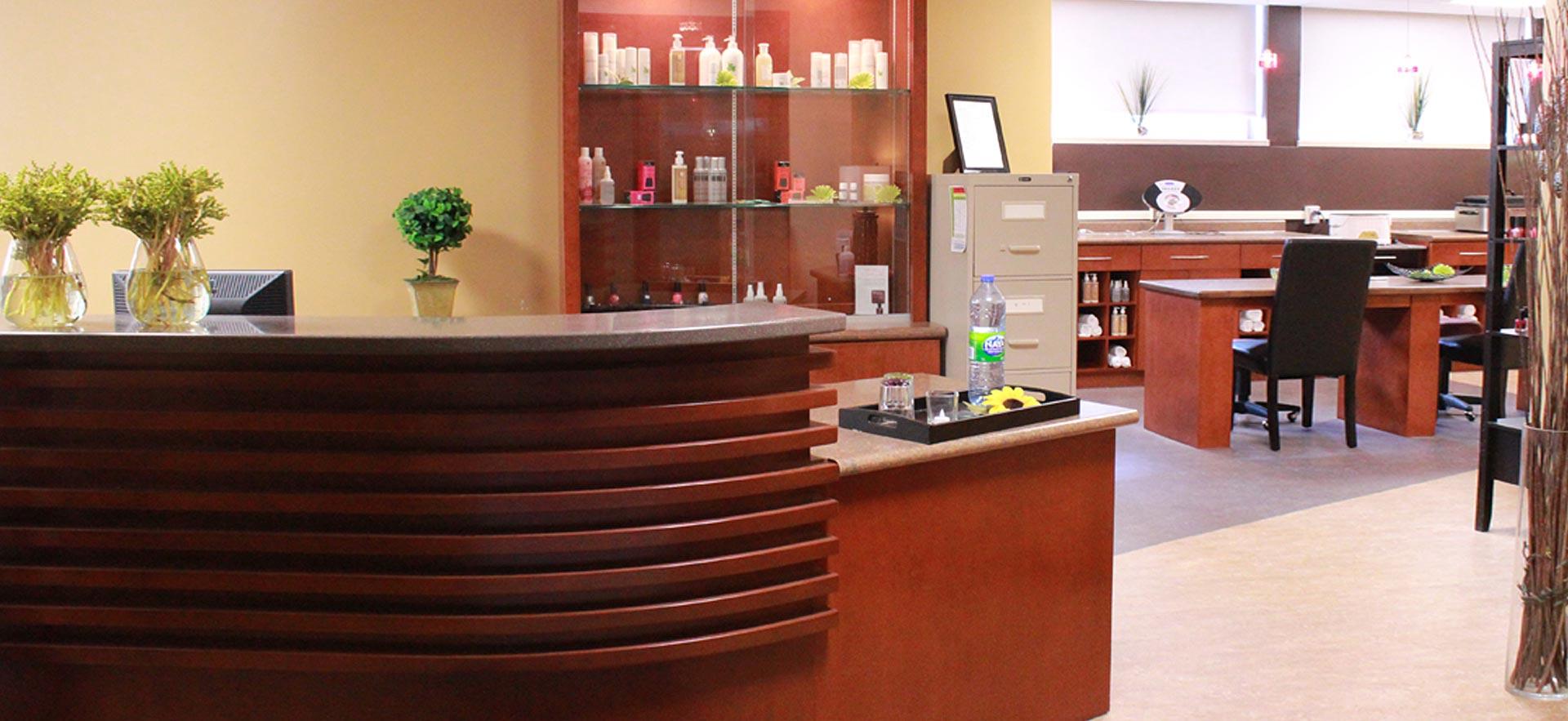 Image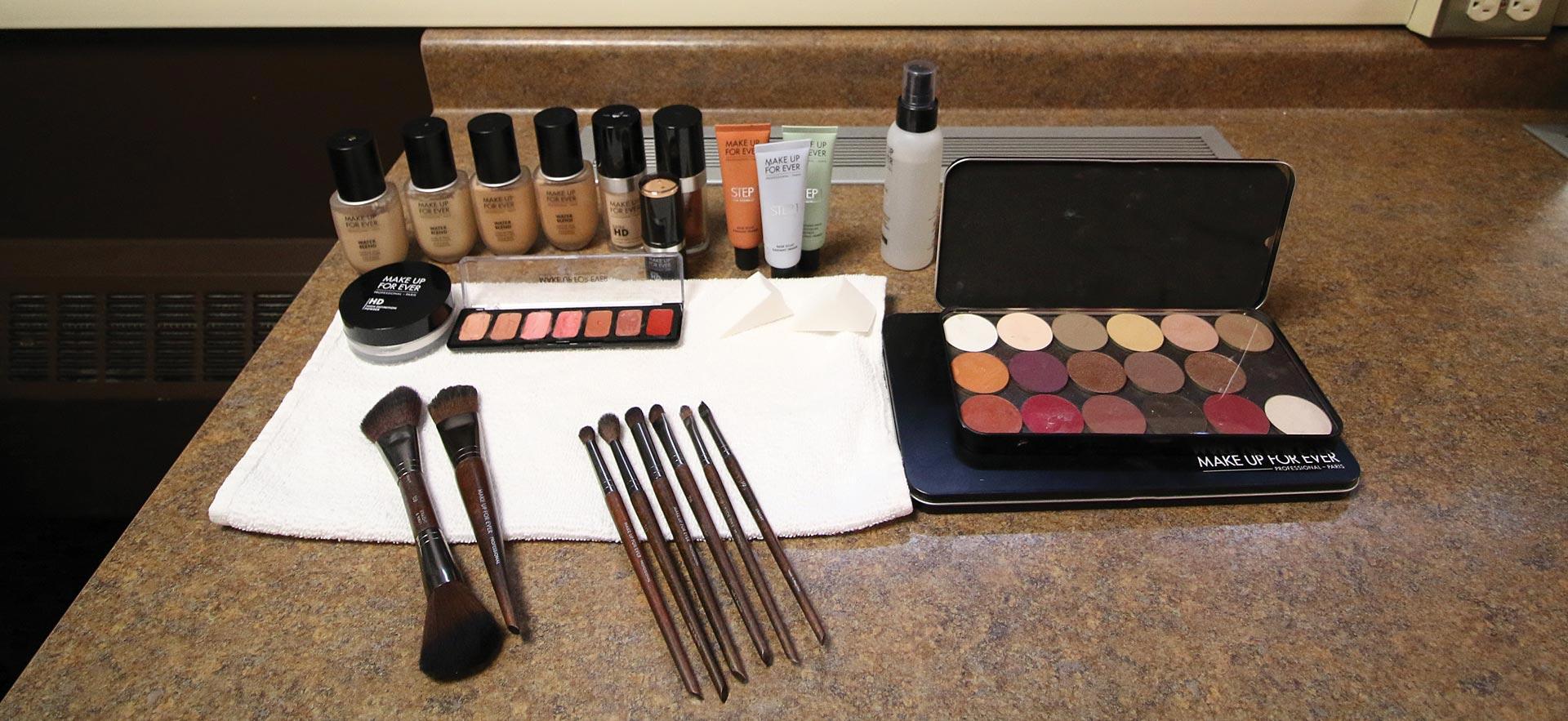 Image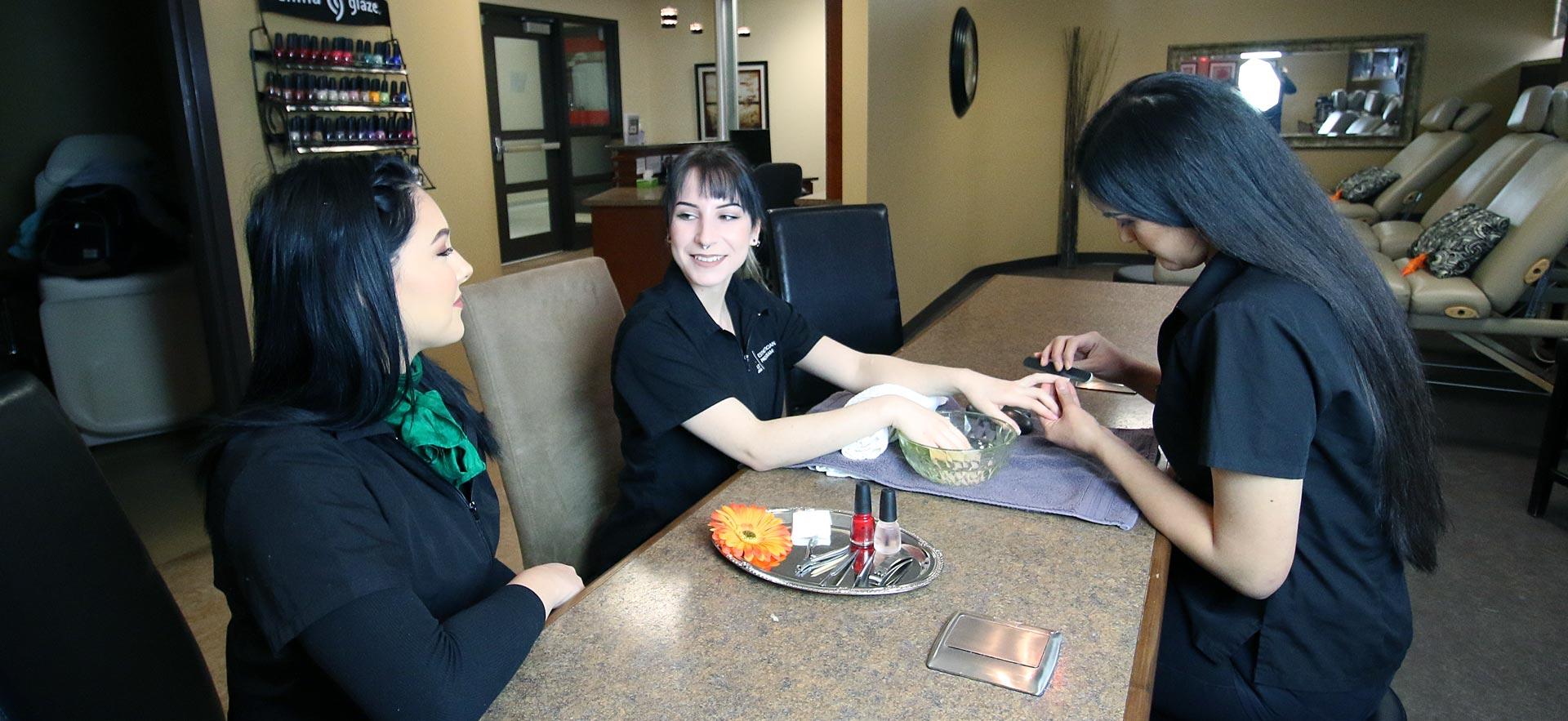 Media
Image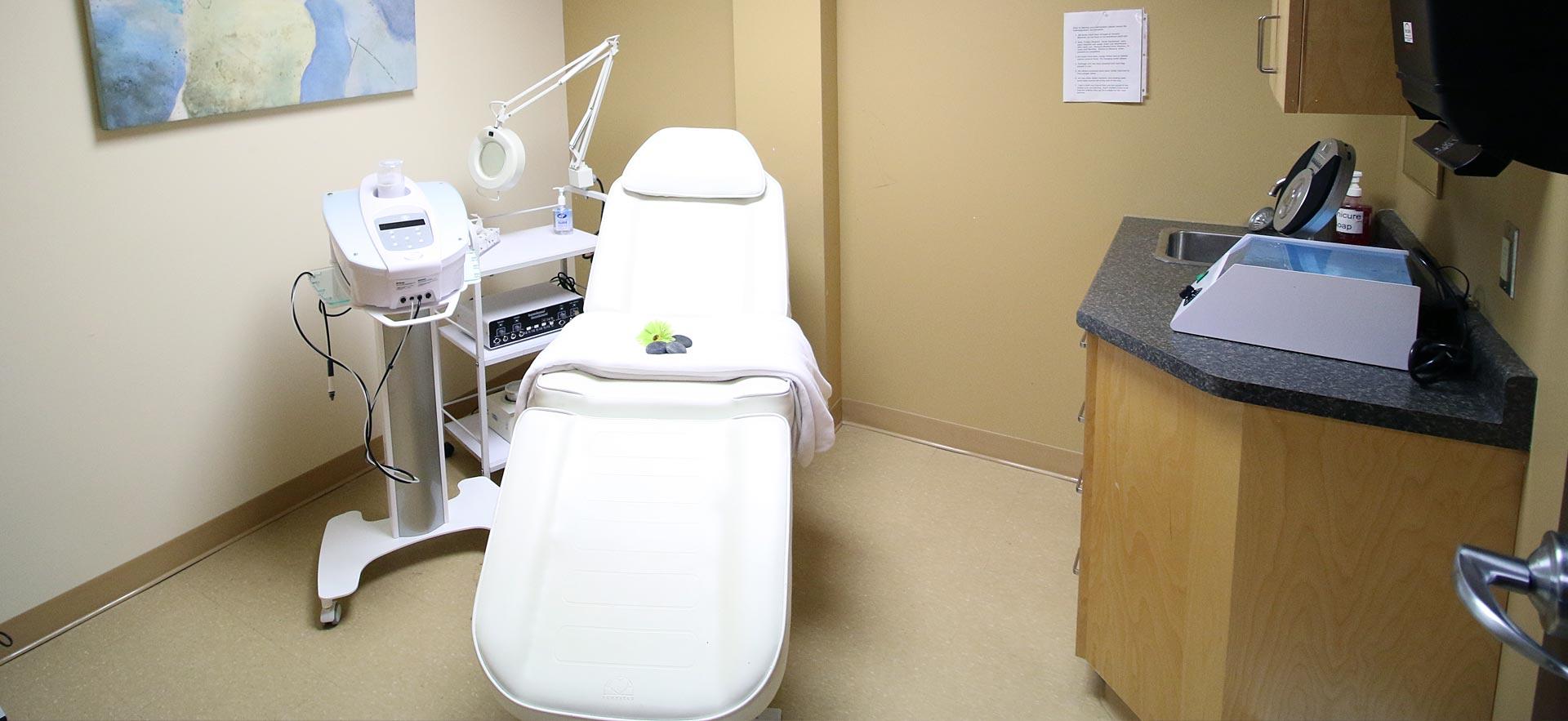 Image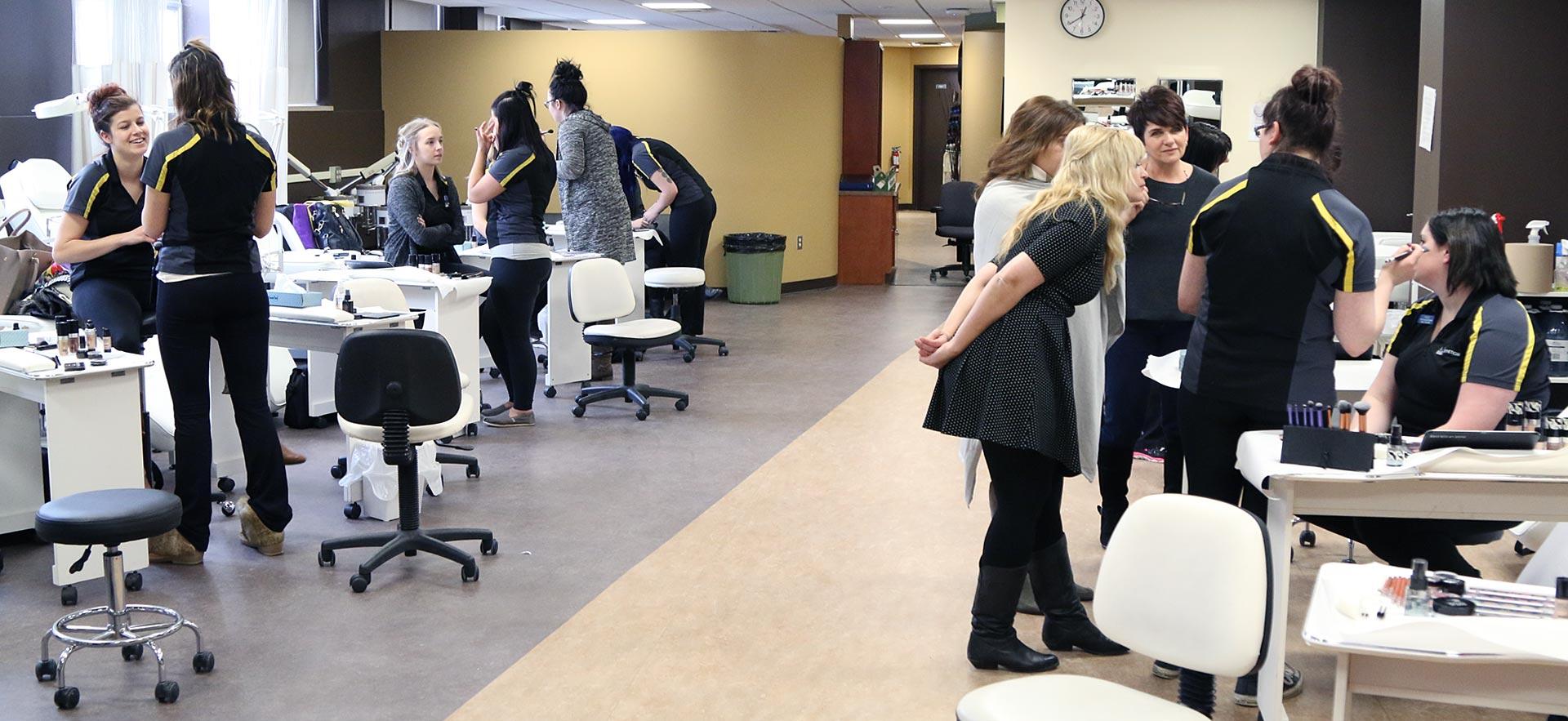 Image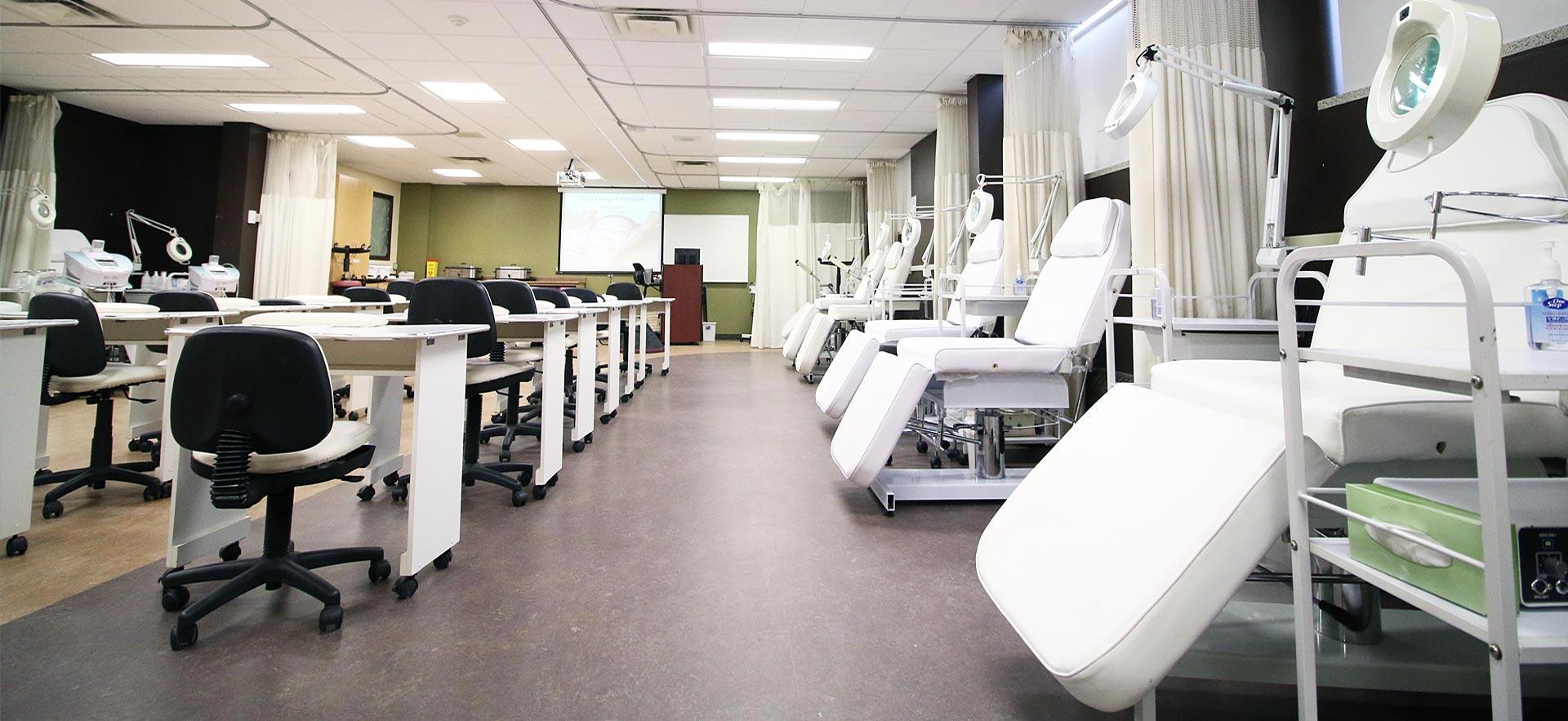 Image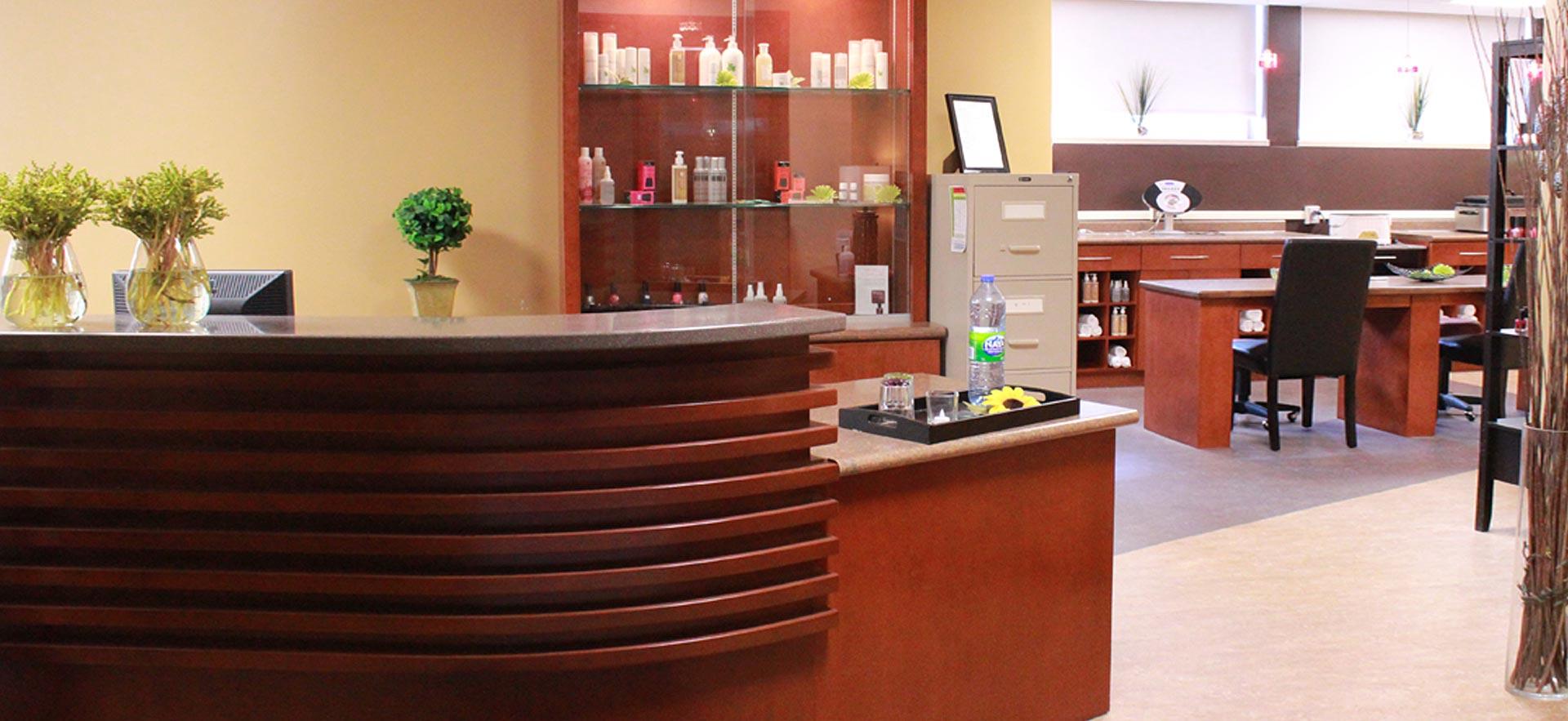 Image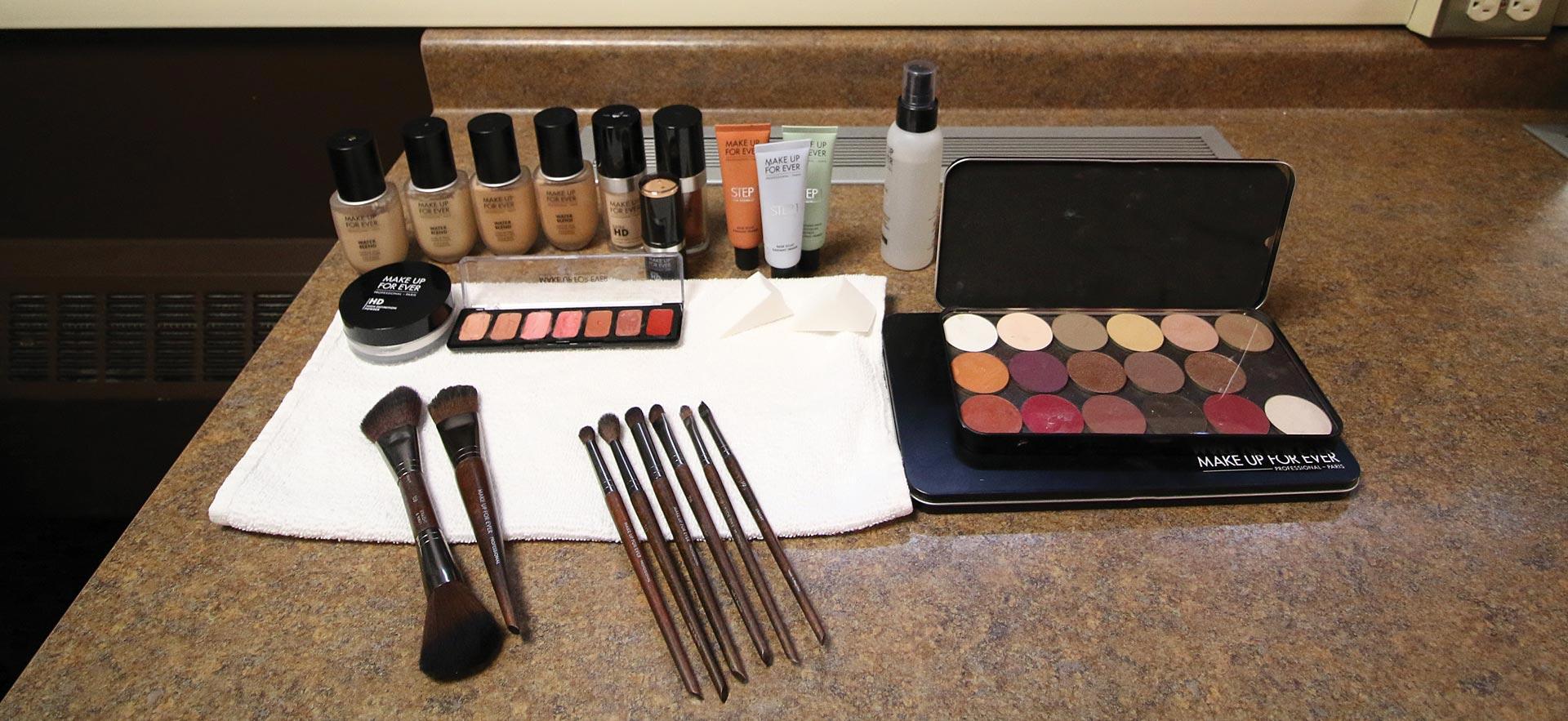 Image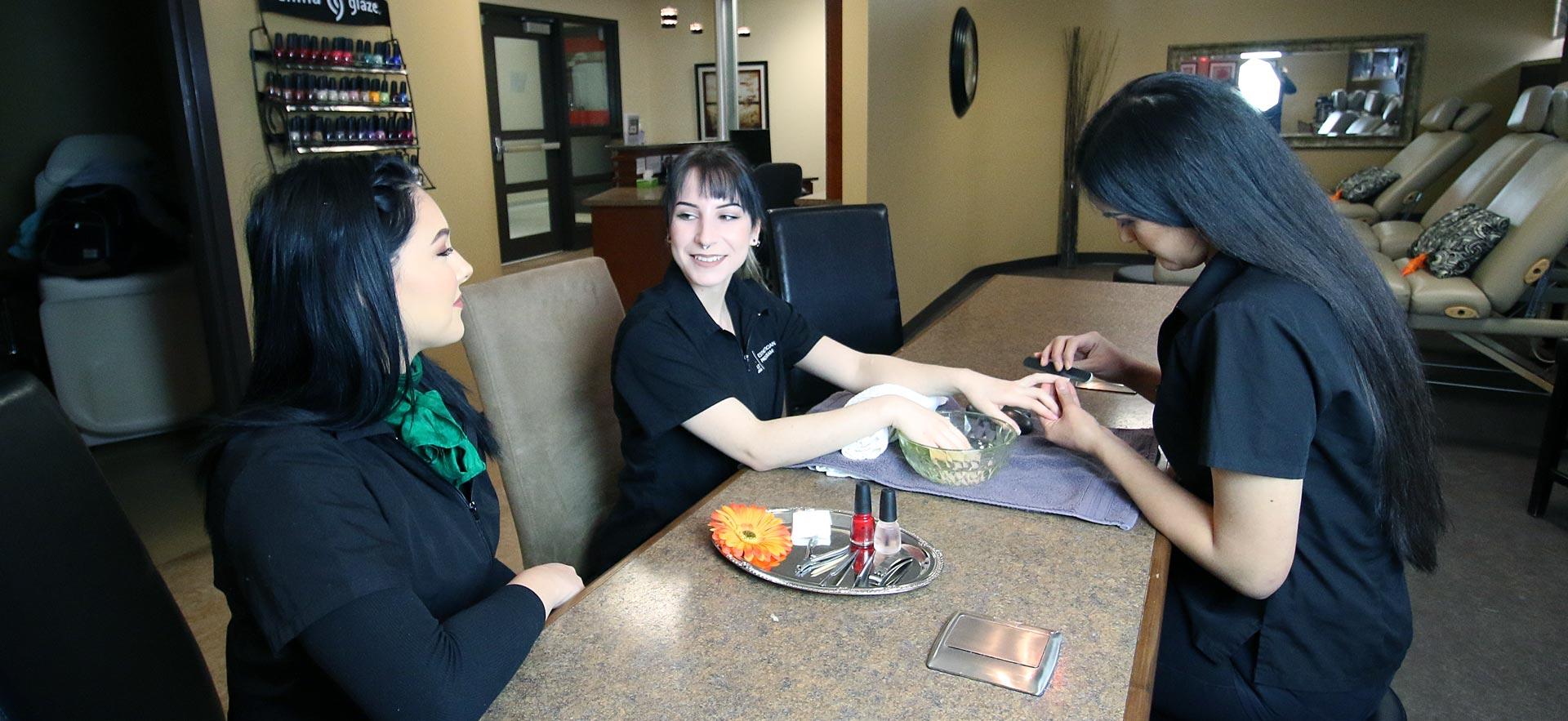 Requirements & Program Information
Ontario Secondary School Diploma, including grade 12 English ENG4C or mature student status.
Kits and  Supplies
Program Uniform
Scrubs:  Approximately $200+
Professional Image is of the upmost importance in our Program.  All students are expected to wear the required uniform to every class. 
 
Black Scrubs:  Black scrub top and black scrub pant are required and may be purchased at any store of your choosing.

T-shirts: (Optional) Long sleeve or short sleeve can be worn under the scrub top.  Must be solid colour in white, or black. 

Sweater:  Black cardigan-type sweater is optional.  Absolutely no hoodies or sweats.  Avoid cardigans with flashy logos. 

Shoes:  Comfortable, rubber soles, closed toe.  Flip flops, heels, boots are not permitted for health and safety reasons.  Running shoes work best. 

Treatment Apron:  Full apron, solid black.  Can be nylon or professional grade plastic.  Purchase 2 aprons.  (May be purchased through Cosmo Prof or Sallys.  Proof of registration in the Program is required. 
Professional Esthetician Kit
Kits will be available for purchase in September through campus bookstore.  Purchase of the professional kit is a requirement of the Program and contain Program approved tools and supplies.
This kit will provide students with all the professional tools and supplies for 3 semesters of study for every practical class (Skin Treatments, Nail Techniques, Hair Removal), and including The Spa.
All items are organized in a tote bag for the ease of carrying tools and supplies to classes.
Price:  Approx. $1000
 
Student Linen Requirements
Price:  Approximately $200+
The following list of items may be purchased at any time prior to the beginning of classes in the fall.
All items listed are required for your practical classes. Please place the items in a bag which you can easily bring back and forth to school on a daily basis and which can also be stored in your locker.  
Linens and Supplies
  2 large bath towels
 10 - 20 hand towels (not face cloths)
 1 strapless wrap or strapless bathing suit cover
 2 twin size flat sheets
 2 Solid Black Treatment Aprons:  Full apron, nylon or plastic.  Must be washable.  Cosmo Prof or Hollywood.
 Stand up / table makeup mirror
Bag to carry items
Makeup Artist Kit
Approximate cost for makeup kit:  $1000 plus tax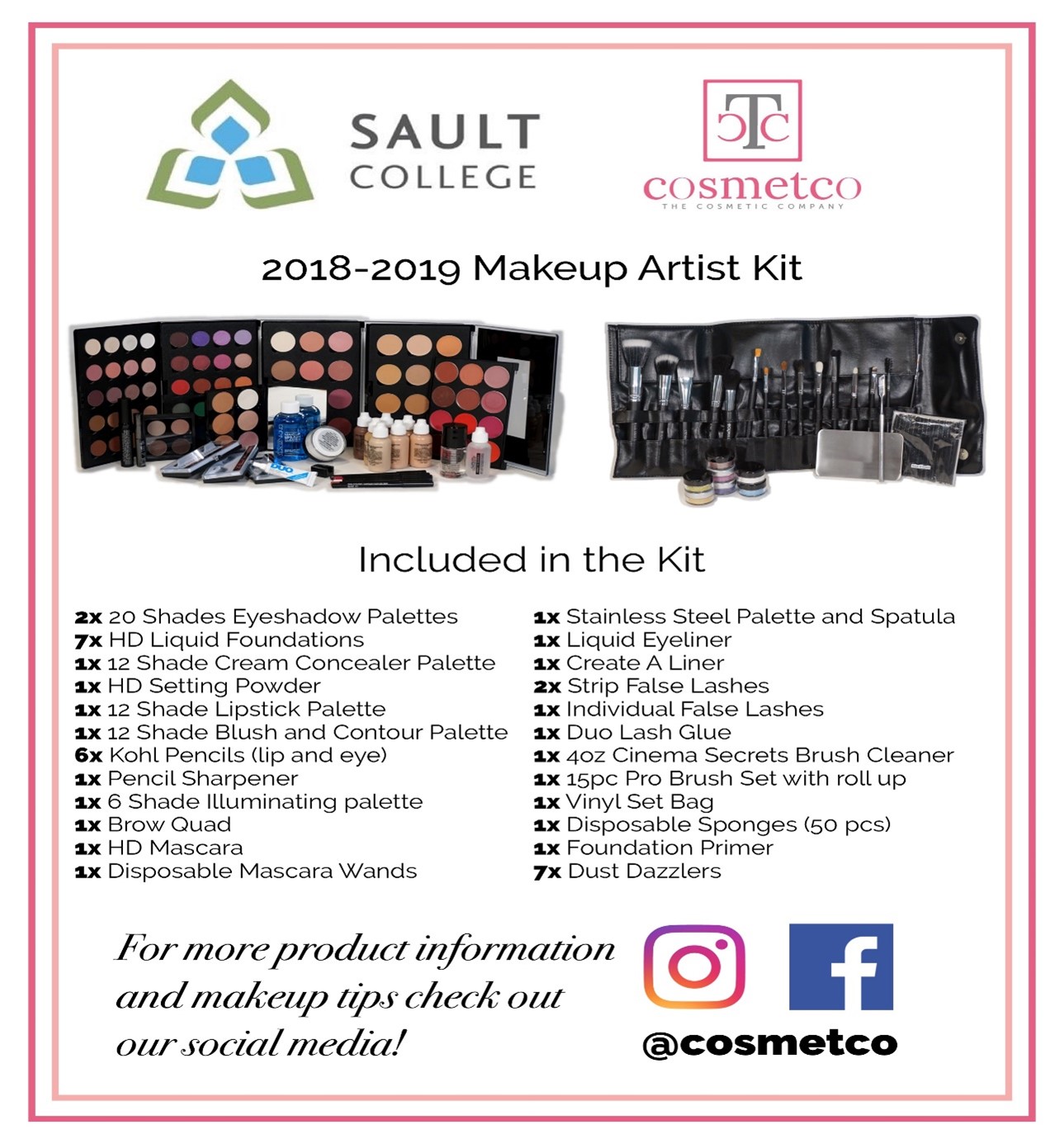 Clinical/Lab and Field Placement Requirements
Career Path
Graduates of the Esthetician Program can expect to find employment in the following areas:
Spas, day resorts, salons and health centres - employed as estheticians, makeup artists, manicurists, pedicurists, nail technicians or in supervisory positions.
Cosmetic sales, purchasing and marketing, or other positions in the retail sector
Self-employment/contract and consulting work
Demonstrations, teaching or instructing
Fees & Costs
Domestic
International
Tuition
Ancillary
Tuition
Ancillary
$5,427.45
$1,581.00
$22,829.10
$2,231.00
These fees are for the 2023-2024 academic year (year 1 of study), and are subject to change. Please visit your Student Portal to view your Schedule of Fees.