Ontario College Certificate
Overview
Cars are more than a hobby to you; they're a way of life. With a state-of-the-art motive power centre, you'll have the tools and training necessary to take your passion as a mechanic to the next level. Let's go!
Through our Motive Power Fundamentals – Automotive Repair program, you gain valuable hands-on experience building, diagnosing and repairing a wide variety of cars and trucks.
Learn how to inspect and test automotive engine components and systems, electrical, electronic and emission components and systems, drive train, suspension and steering components and systems, and brake components and systems.
You will use a variety of test equipment to assess basic automotive electronic circuits, vehicle systems and subsystems, and apply knowledge of automotive hydraulics and pneumatics to the testing and inspection of basic motive power systems and subsystems.
The unique layout of our classrooms simulates the actual workplace to give you real-world practise as an automotive technician and make it easy to transfer your skills to the shop. Pretty cool, eh? You'll also learn all of the ins and outs of the service business along the way.
What to learn how to become a mechanic? Do it all in 25,000 square feet of Amazing!
In our 25,000 square foot Motive Power Centre, with an additional 8,000 square feet of classroom space, there is plenty of room to learn and experience live, real-world scenarios.
Experience our electronic classroom learning environment and use software simulations and hardware trainers to learn high tech concepts. Instructors and students can work together by screen sharing technologies to create a collaborative work environment.
If the real you likes to make things move fast, you will find it here.

Media
Image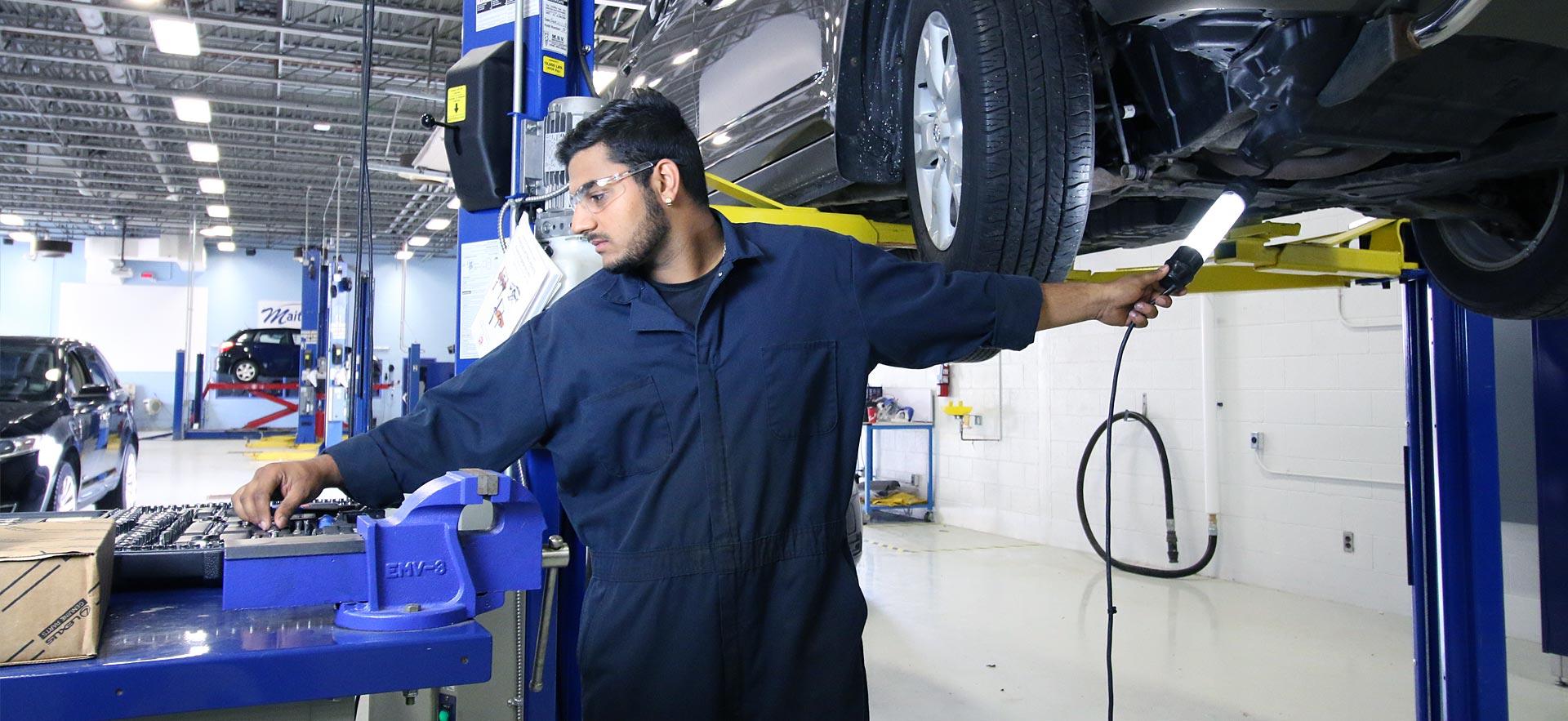 Image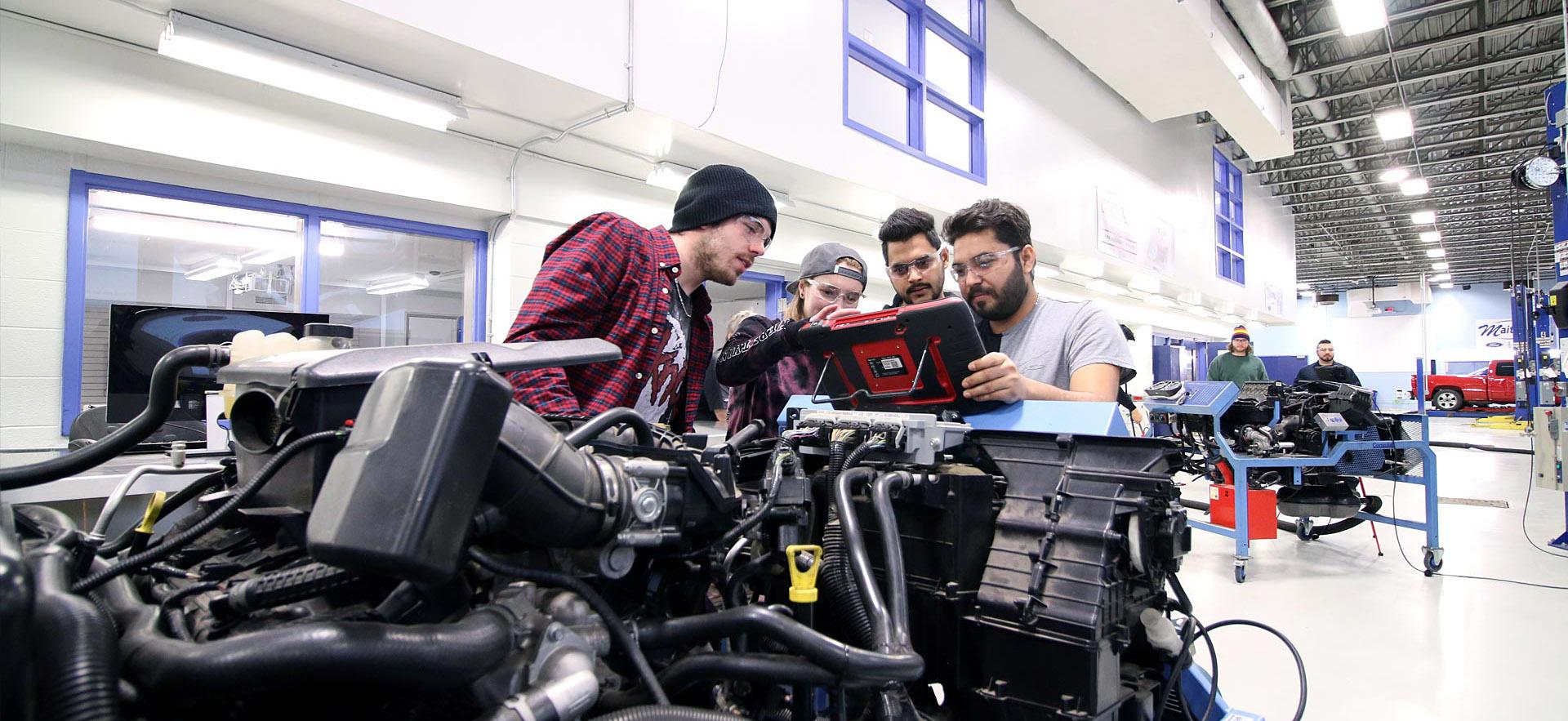 Image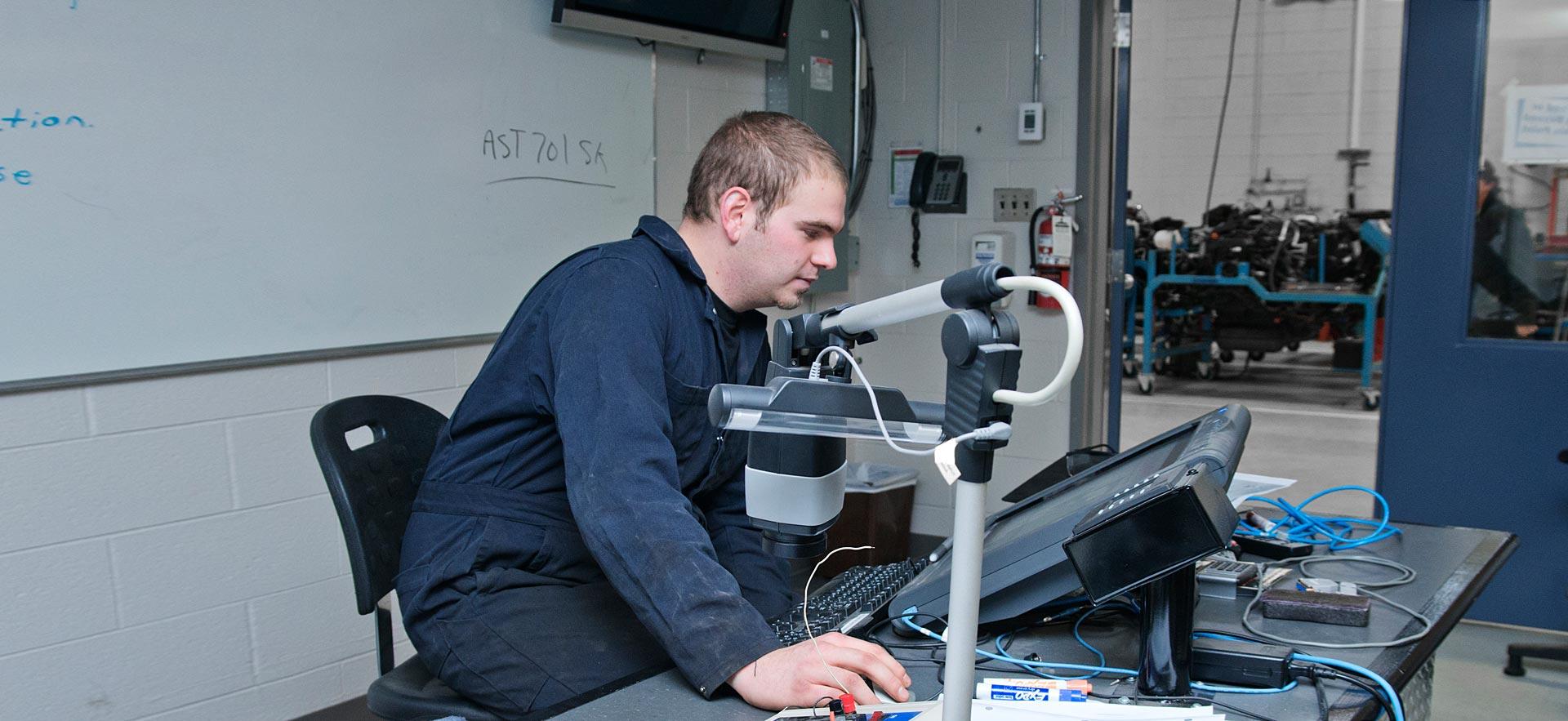 Image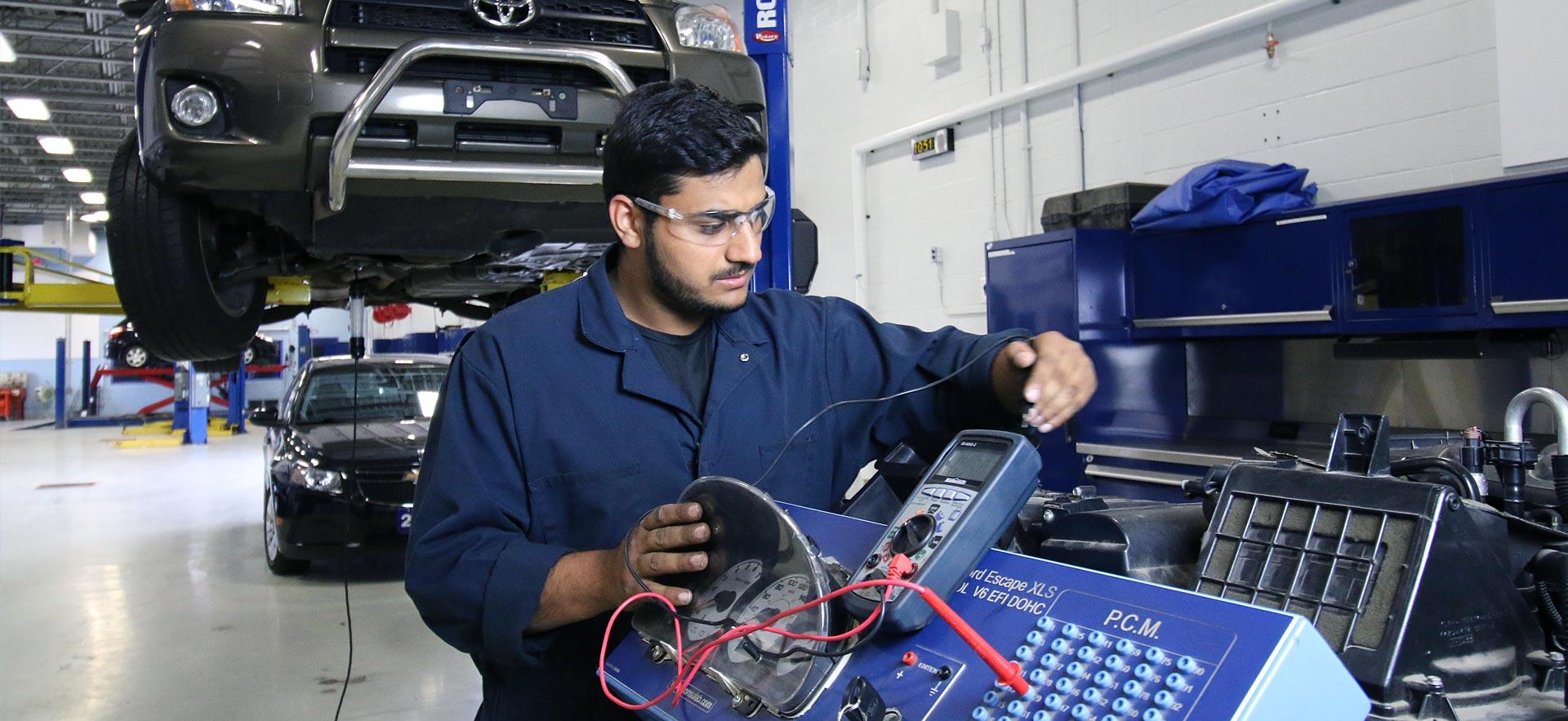 Image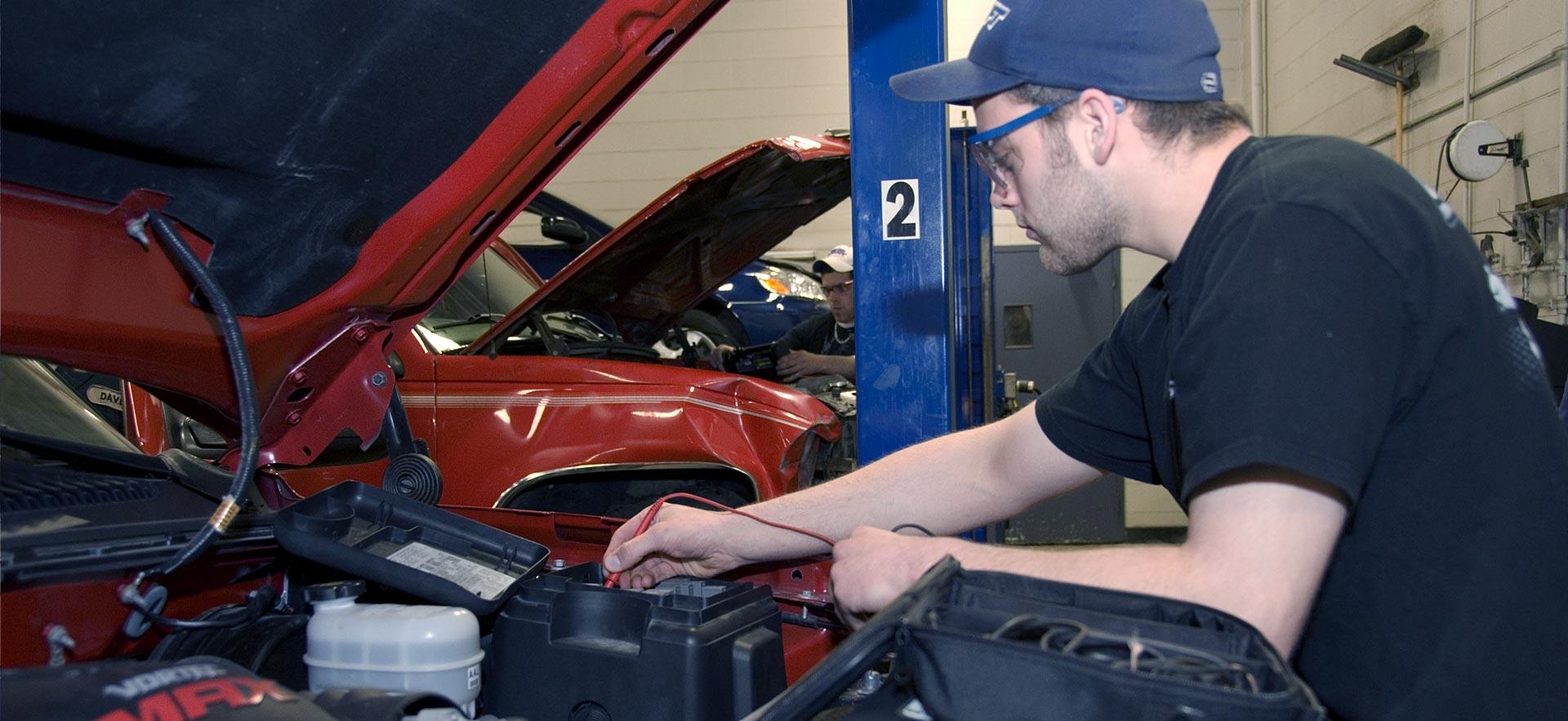 Image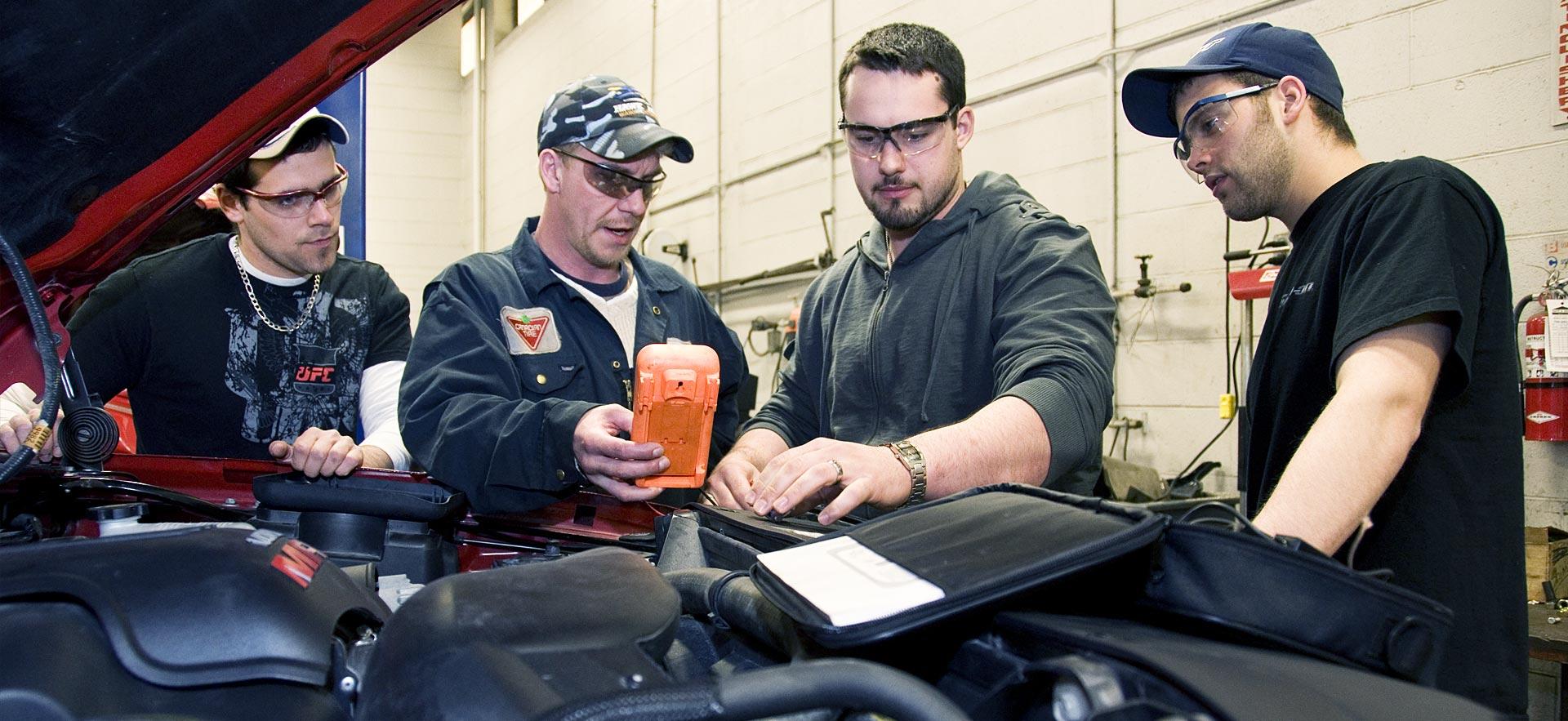 Media
Image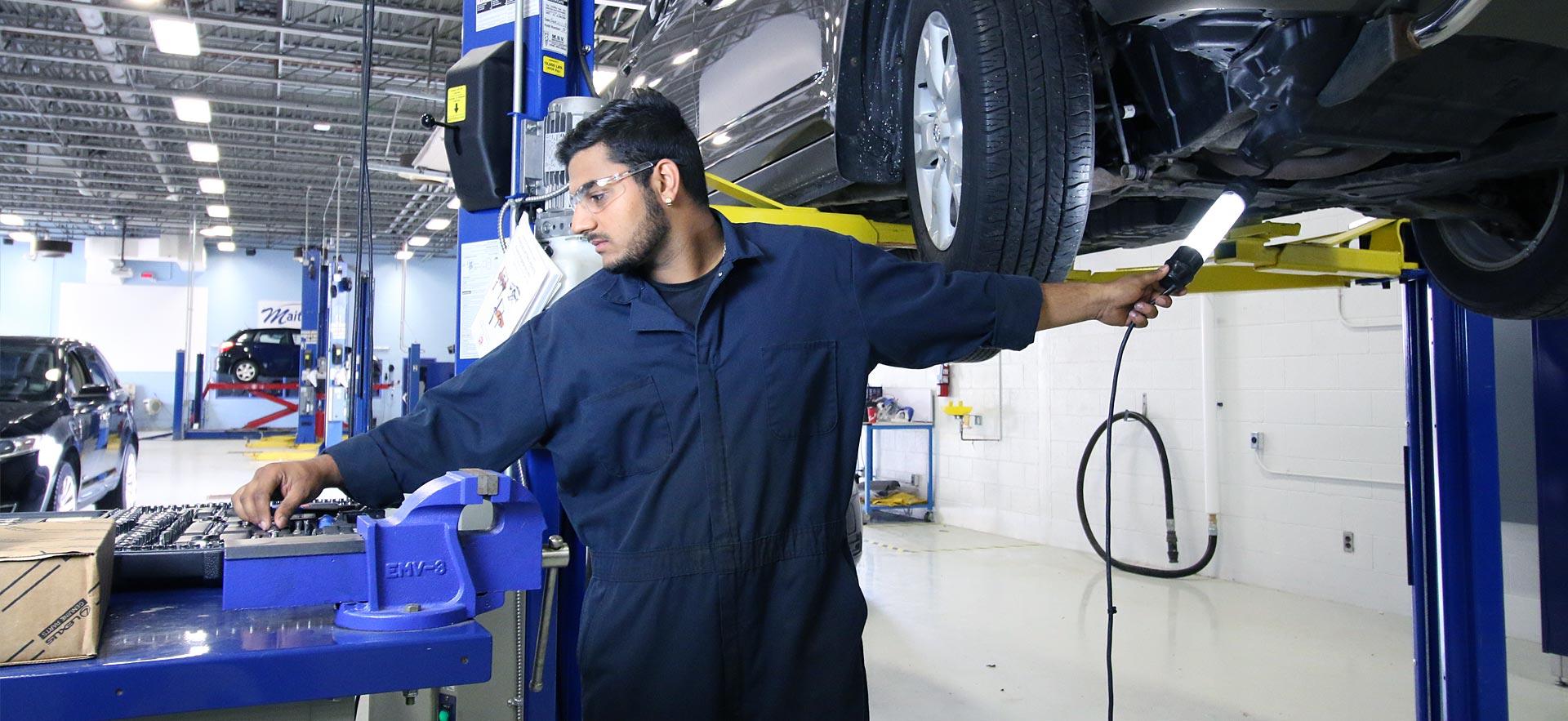 Image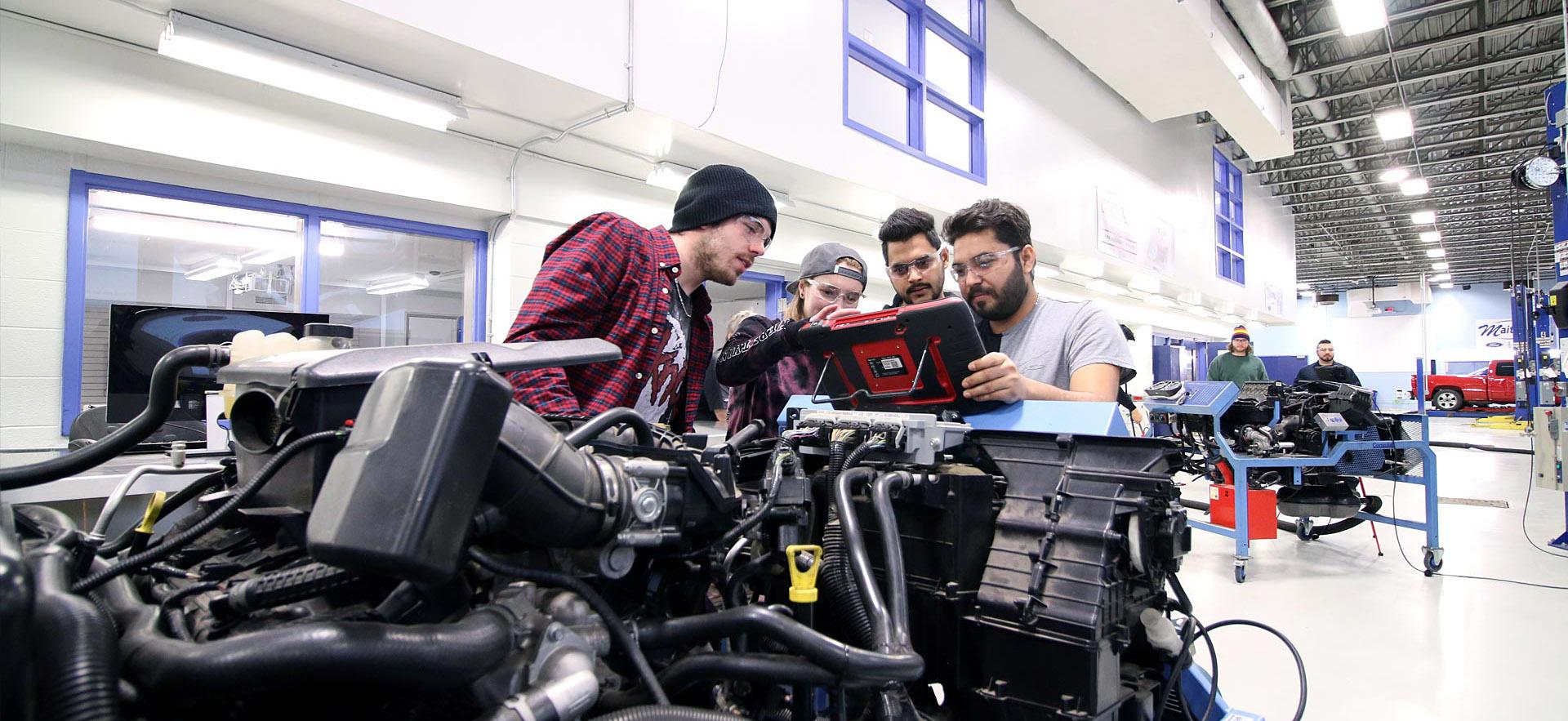 Image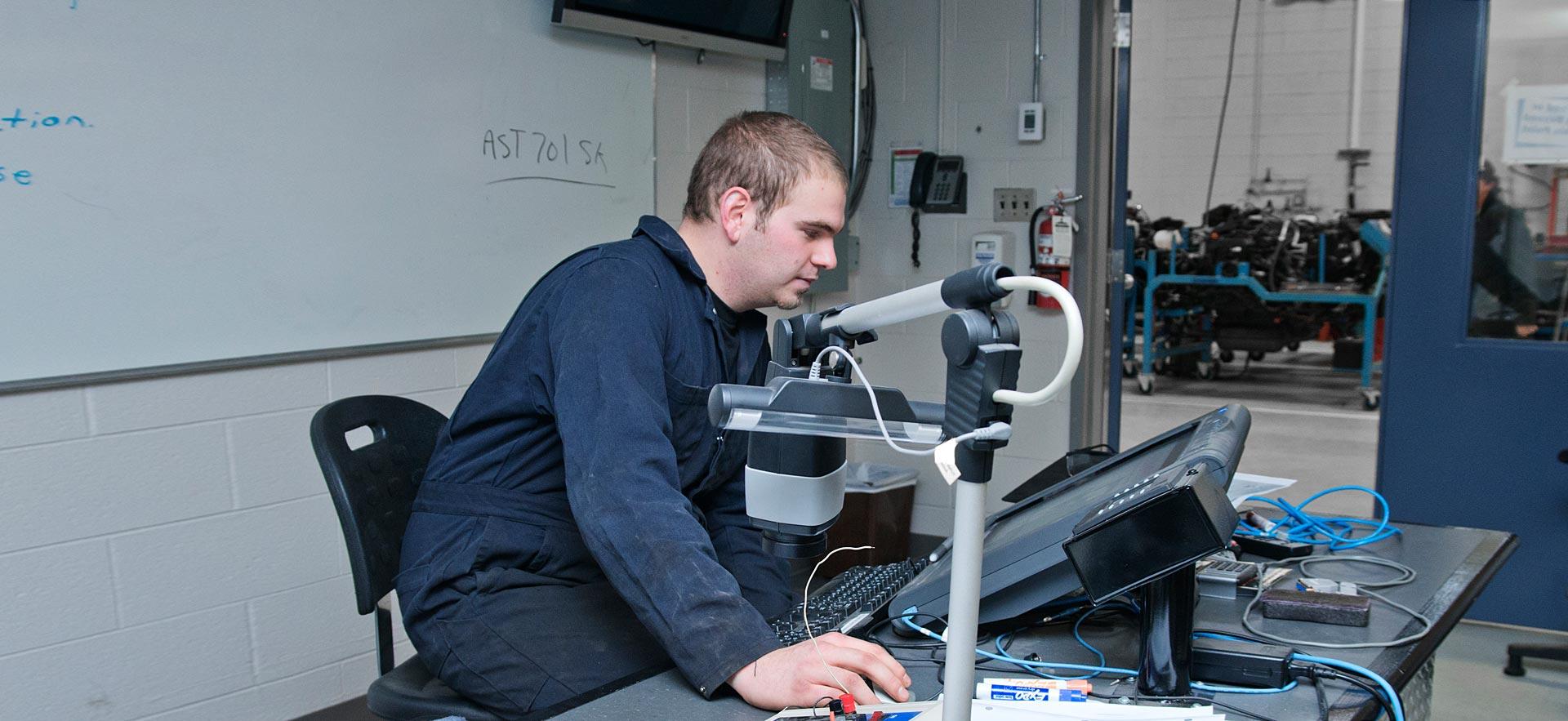 Image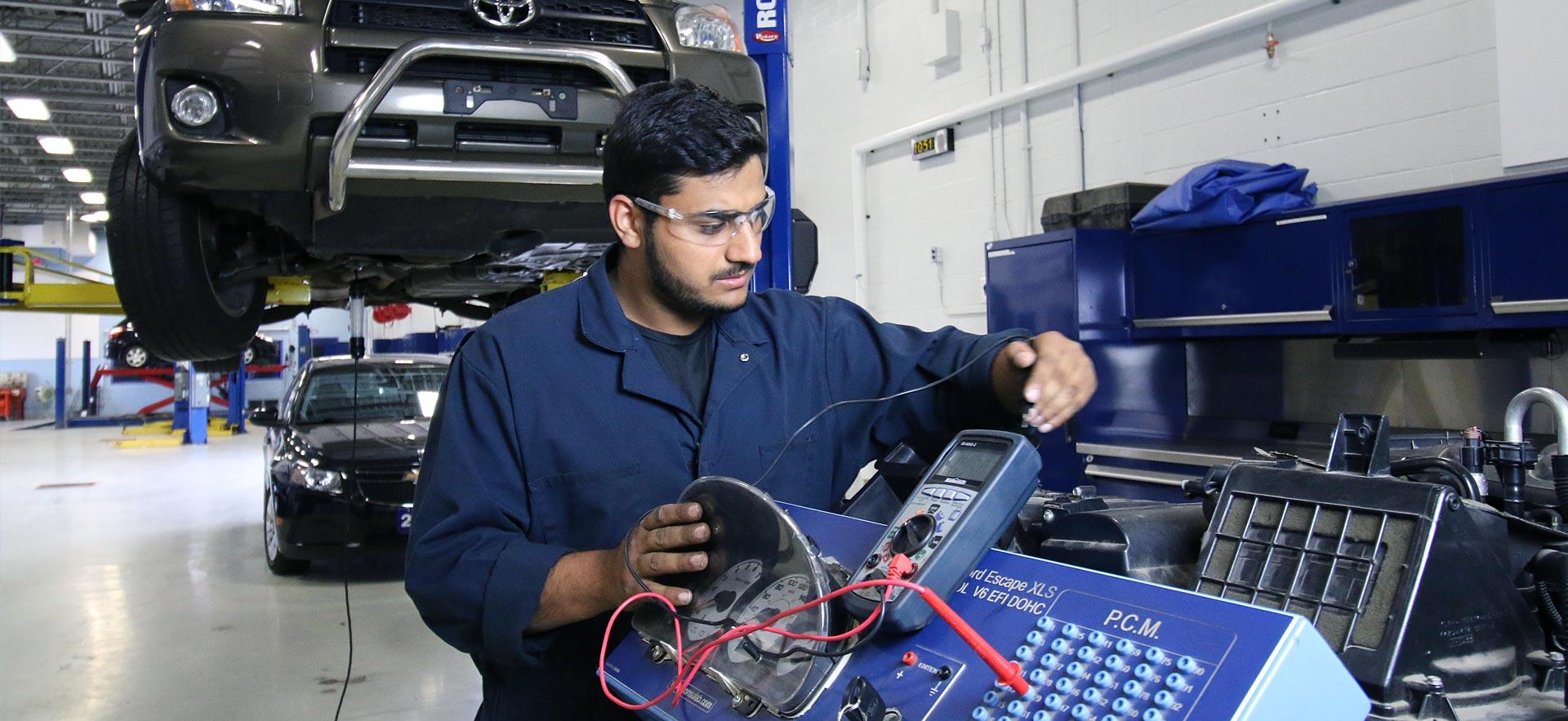 Image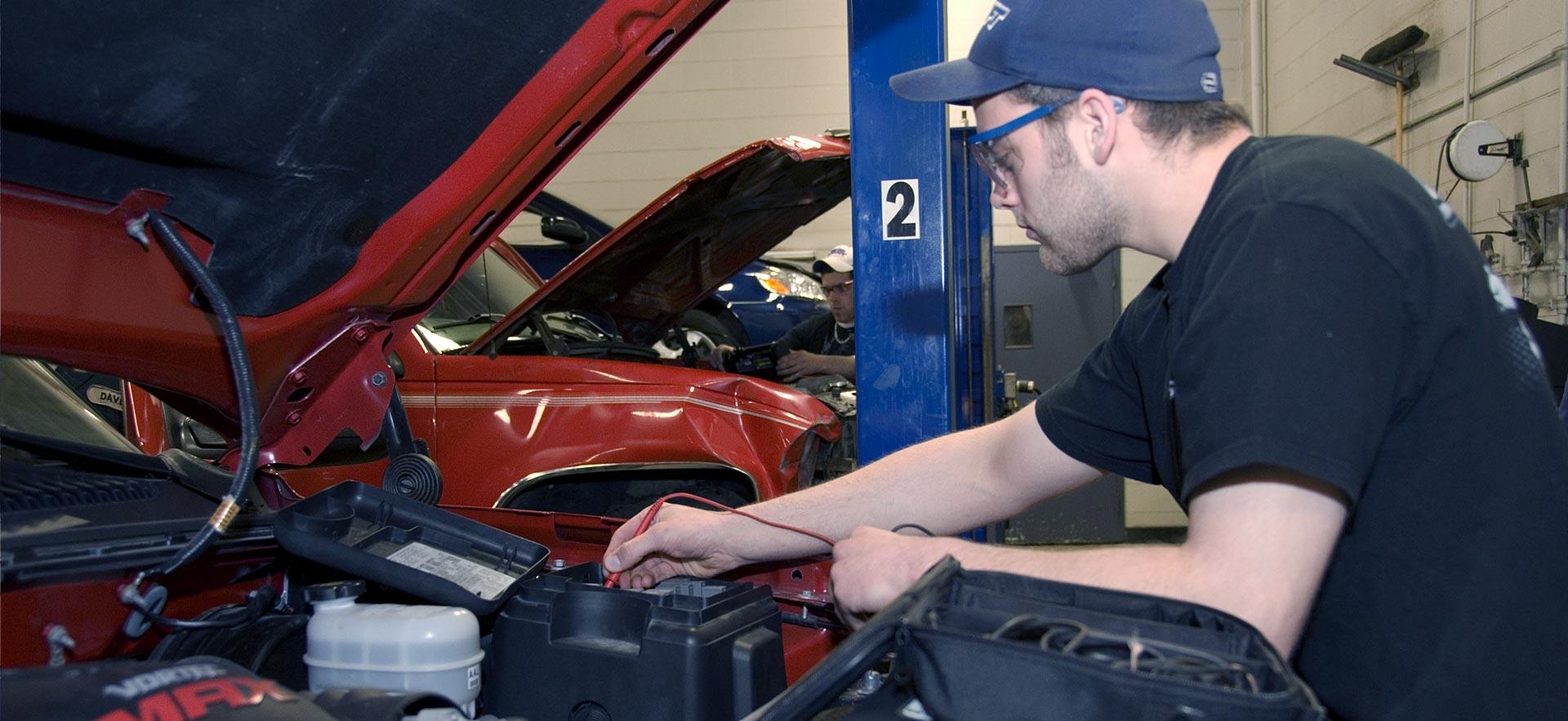 Image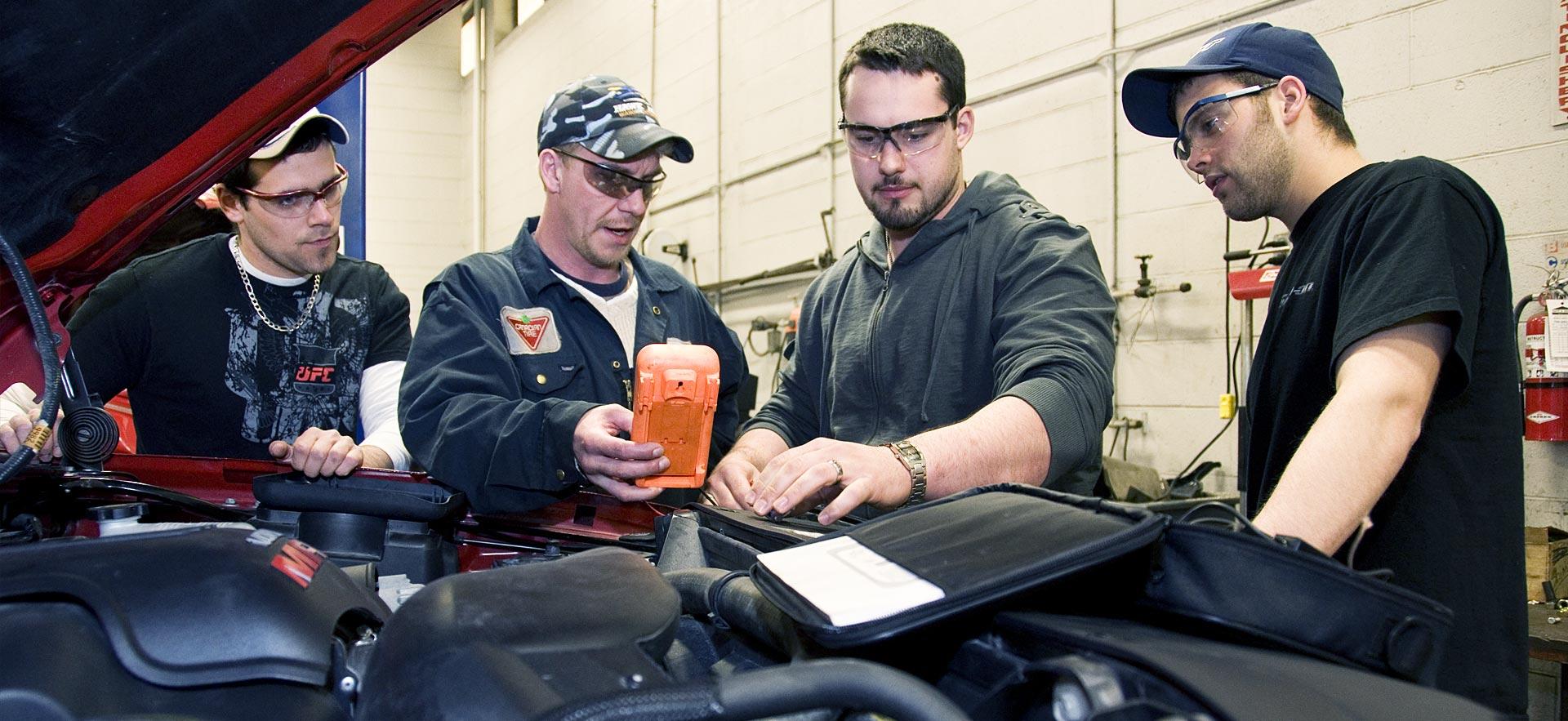 Requirements & Program Information
Ontario Secondary School Diploma or mature student status.
Career Path
You will be competent to perform basic automotive maintenance and repair procedures. Potential job opportunities for graduates of this certificate program would include: general garage worker, automotive service technician apprentice and parts and service counter personnel.
Fees & Costs
Domestic
International
Tuition
Ancillary
Tuition
Ancillary
$2,716.50
$1,150.00
$15,469.40
$1,800.00
These fees are for the 2023-2024 academic year (year 1 of study), and are subject to change. Please visit your Student Portal to view your Schedule of Fees.
Contact
Program Coordinator: Stephen Kent, (705) 759-2554 ext 2791, stephen.kent@saultcollege.ca
Get a sound understanding of today`s vehicles including electrical and electronic systems. Our automotive diagnostic lab allows you to develop your much needed expertise in technical and diagnostic and problem solving skills.