We're happy to welcome you to campus for our Sault College Fall  Open House.
Are you interested in learning more about Sault College and your programs of interest? Attend our Fall Open House on  October 26 to learn about our programs, our services, speak with faculty and staff, tour program areas and labs. When you attend, you can also enter our tuition draw for a chance to win $1,000 towards your tuition.
Find the schedule and more details below about this year's event.
We can't wait to see you!
Fall Open House
Wednesday, October 26, 2022
9:30 am
Schedule of Events
TIME
 
9:30 - 10:30 am
Program Information Tables
Services and Supports Information Tables
10:30 - 11:20 am
Program Area Tours
 Speak one-on-one with faculty about your programs of  interest and get your questions answered. Learn about the services and supports we offer by speaking with staff at Student Services, Indigenous and International information tables.
Gather with your program area of interest for a tour. Tour the areas of campus for the program area  to see labs and classrooms.
Stay tuned for the list of  Program Areas.
Arriving at Sault College
Event Parking
Students will be attending this event by bus with their schools. If you are attending by vehicle separately from the high schools, parking for Fall Open House is available in our Daily Parking  for $5  upon exit.   You will be able to access this parking lot from Willow Ave. Turn onto campus at the Willow 1 entrance sign to access the Daily Parking. Metered visitor parking is also available at A Lot and L Lot.   If you are arriving by city bus, the bus will stop at our Northern Ave transit hub. 
Health & Wellness Centre: F Wing
Upon arrival to Sault College,  please go to the Health and Wellness Centre located in F-Wing, and proceed to the Gym to explore the Program Information Tables and to begin a Program Area Tour.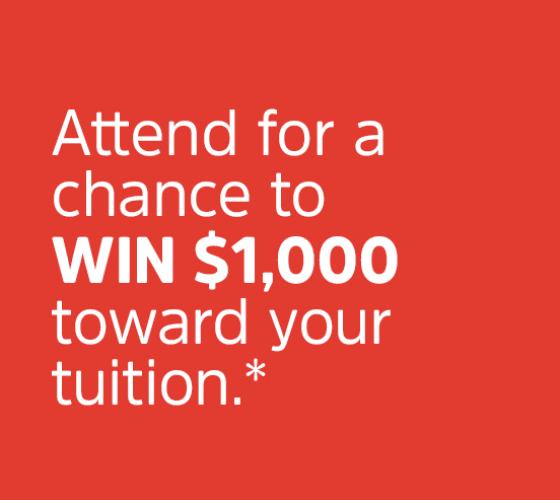 *Fill out an online form at Fall Open House to get more Sault College information, and you will automatically be entered for a chance to win $1,000 towards your tuition. Tuition prize to be applied to the winner's first semester of a Sault College program for fall 2023. Only domestic students entering their first semester in fall 2023 are eligible. Draw to be held on Oct. 26, 2022. Winner will be notified by Oct. 31, 2022.
We scored an 83.3% in Student Satisfaction from our students for the year 2020-2021!
Student ratings gathered by an independent research firm on behalf of Sault College.
We refuse to sit idle. From our new Waterfront and Adventure Centre, recharged Motive Power Centre and innovative iE3 project, real change is happening here. See how our campus is revitalized and amazing!
Can't make it to our campus? Want to explore our labs? How about in a virtual immersive 360 degree experience? Well - check out our virtual tours and learn about our amazing campus.