We're happy to finally welcome you to campus for our Sault College Spring  Open House.
Register for our Spring Open House on Saturday, April 9  or our  Aviation Spring Open House on Saturday, April 2.
Learn about your program, tour the campus, explore residence, visit our Hangar, and learn about our services and supports. Attend for a chance to win $2,500 towards your tuition!
Register to attend below and view our Schedule of Events. You'll also find more information to help you prepare to attend   one of our Spring Open House events including health and safety requirements, event parking, entrance information,  Eventbrite tickets, special hotel rates for those travelling to Sault Ste. Marie, and tuition draw  details.
Health and Safety Requirements  
With consideration for the health and safety of the Sault College campus community, please be advised of the following:
In line with the province's 24 Colleges, Sault College will also be maintaining its vaccination policy until at least the end of April*

Masking requirements will remain in effect until at least the end of April**

 
Screening procedures remain in place at this time. Staff, students and visitors must continue to complete the provincial self-assessment before entering the College/properties and follow the guidance provided.
 
*COVID-19 Vaccination Policy
All of those in attendance must be fully vaccinated in order to access Sault College campus. Visitors will be required to show proof of vaccination upon entry or proper documentation for medial exemption. Click here for more information about the Sault College Vaccination Policy.
 
**Mask Requirement
Any individual attending  Sault College campus/properties must wear a medical grade, three-ply mask, at minimum. Cloth masks are not permitted. Approved masks will be available at Security for those who require one. Masks are required upon entrance to the College, in all reception areas, in classrooms, while in transit through campus buildings, and in all common spaces.
 
Spring Open House: April 9
TIME
 
9-9:30 am
Welcome
9:30–10:30   am
Program Sessions
10:30–noon 
Visit Service Areas
10:30–noon 
Campus Tours
10:30–noon 
Residence Tours
11:00-11:30   am 
OR 11:30-noon
Paying for College Presentation
by Student Financial Assistance Office
Noon

Wrap Up
Draws

Schedule updated Wednesday, April 6
Program Sessions
Bachelor of Science - Nursing (Honours)
Business Programs (including postgrads)
Child and Youth Care
CICE (Community Integration Through Co-operative Education)
Civil Engineering and Construction Techniques
Computer Programs
Culinary and Hospitality
Digital Film Production
Early Childhood Education
Electrical Engineering Programs
Esthetician
Fitness and Health Promotion
General Arts & Science
Graphic Design - Digital Media
Hairstyling
Justice Studies
Mechanical Engineering, Robotics, Bachelor of Engineering
Motive Power, Automotive, and Heavy Equipment and Truck Repair
Occupational Therapist Assistant/Physiotherapist Assistant
Office Administration
Personal Support Worker and Practical Nursing
Pre-Health Sciences
Pre-Trades
School of Natural Environment
Social Service Worker
Social Service Worker – Indigenous Studies
Welding/Metal Fabrication
Arriving at Sault College
Event Parking
There will be signage directing you to our parking lot for Spring Open House. You will be able to access our event parking from Willow Ave. or from Northern Ave. From Willow Ave. turn onto campus at the Willow 1 entrance sign and from Northern Ave. turn onto campus at the Northern 5 entrance sign. Follow the road all the way to the end and you will arrive at our J-South Parking. Event parking is free.
F-Wing Entrance
Once you arrive, there is one entrance for the event located at our Health and Wellness Centre in F-Wing. If you are arriving by city bus, the bus will stop at our Northern Ave transit hub. Please walk around the building to arrive at our F-Wing entrance.
What Do I Need to Attend?
Health  & Safety
Please ensure all of those attending the event are wearing a mask** and have vaccination* passports (mobile or printed) available upon entry into the building. Sault College is maintaining masking and vaccination policies until at least the end of April.  You will also be required to wear a mask inside at our Hangar.
All of those attending Open House must  complete the   provincial self-assessment    before entering Sault College properties and follow the guidance provided.
Eventbrite Ticket
Upon arrival, our team will check students in with their Eventbrite tickets (mobile or printed). Once your event ticket is scanned, you will be entered into the tuition draws. Only the registered student will check-in with one event ticket; guests accompanying students do not require a ticket. In event emails you have received after registering, you can download your ticket at the bottom  to save to your device or to print.
Travelling from Out of Town?
Sault College is partnered with a variety of hotels and can offer you great rates for your visit to Sault Ste. Marie for our Spring Open House and other College events. See below for a list of hotels, their rates and contact information. Hotels must be phoned directly to ask for the Sault College rate.
Rates are subject to availability and are subject to change.
Quattro Hotel & Conference Centre
Rate:  $99 + taxes
Room Type:  Standard King Room 
Phone:  705-942-2500
Toll-free:  1-800-563-7262
Address: 
229 Great Northern Road
Sault Ste. Marie, ON   P6B 4Z2
The Water Tower Inn
Rate:   $124 + taxes
Room Type:  Standard Room
Phone:    705-949-8111
Toll-free:  1-888-461-7077
Address: 
360 Great Northern Road
Sault Ste. Marie, ON   P6B 4Z7
Microtel Inn & Suites
Rate:   $103.81 + taxes
Room Type:  2 Queen Standard
Phone:  705-450-2423
Toll-free:  1-800-337-0055
Address: 
724 Great North Road
Sault Ste. Marie, ON   P6B 5G5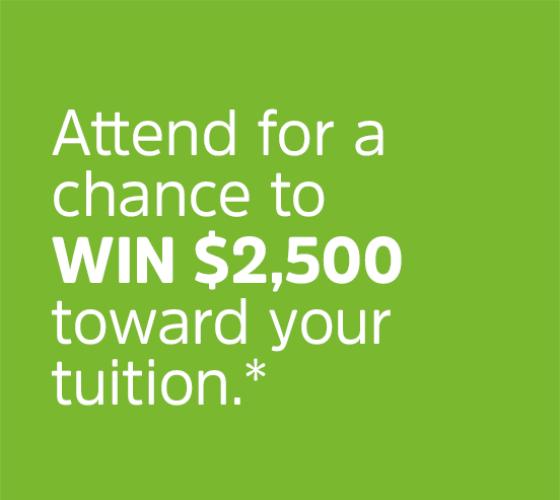 *Students will each receive an entry for attending one of our Spring Open House events by checking in at the event with your Eventbrite ticket. Two prizes available. $2,500 to be applied to the first semester of a Sault College program for fall 2022. Only domestic students entering their first semester in fall 2022 are eligible. Both draws will be held on Saturday, April 9, 2022.
We scored an 83.3% in Student Satisfaction from our students for the year 2020-2021!
Student ratings gathered by an independent research firm on behalf of Sault College.
We refuse to sit idle. From our new Waterfront and Adventure Centre, recharged Motive Power Centre and innovative iE3 project, real change is happening here. See how our campus is revitalized and amazing!
Can't make it to our campus? Want to explore our labs? How about in a virtual immersive 360 degree experience? Well - check out our virtual tours and learn about our amazing campus.