Gain practical outdoor and natural resource-related skills with multi-day field camps in your School of Natural Environment program.
Spend a few days away in the forest and on the water developing your skills along with faculty and peers from our natural environment and outdoor studies programs.   Learn about tree and wildlife identification, operate watercraft, hear from guest speakers, learn power tool use, and so much more. Your field camp skills will bring your career to the next level.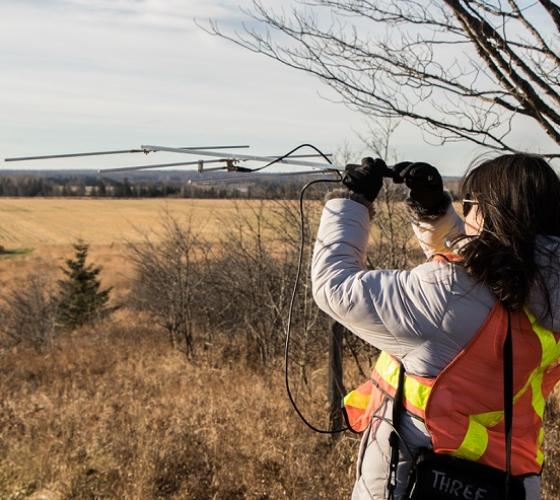 Track wildlife through radio telemetry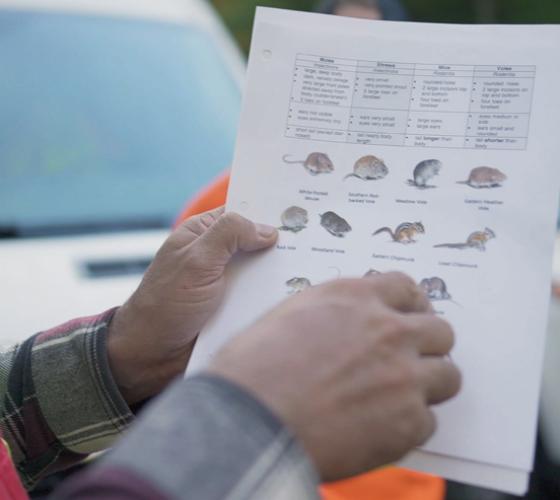 Small mammal live trapping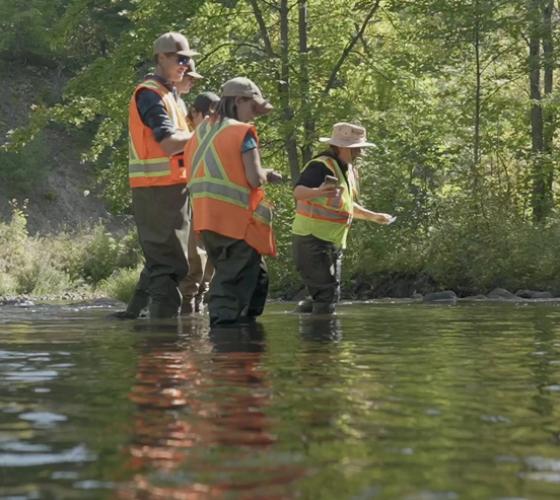 Wetland surveys including wetland plant identification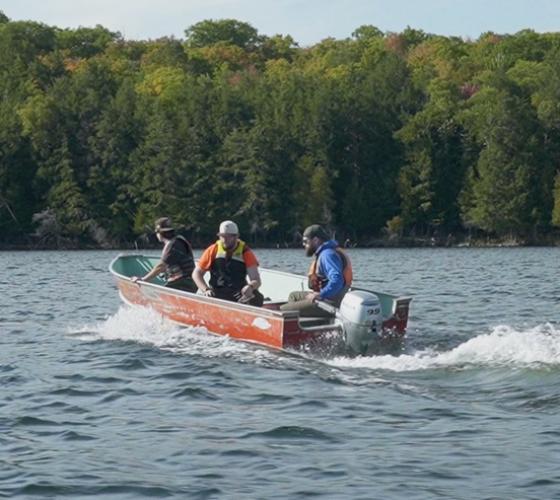 Safely operate outboard motors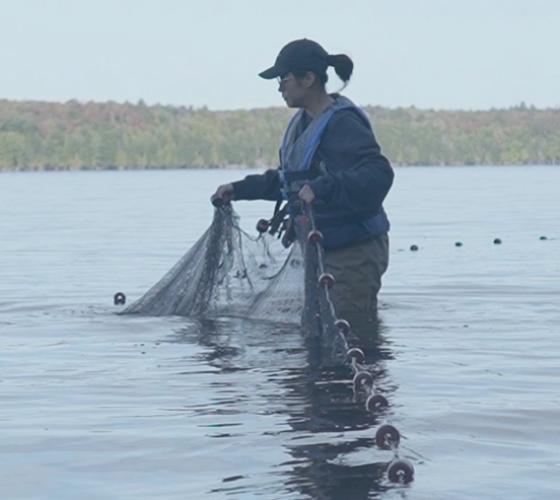 Conduct a lake survey using various fish netting techniques
Don't take our word for it.
Accreditation of our School of Natural Environment programs provides formal validation of our commitment to high-quality education, accountability, and public trust.
A program's curriculum is critically analyzed against national occupational standards to ensure it meets environmental industry needs.    As of 2023, our accredited programs include    Adventure Recreation and Parks Technician, Fish and Wildlife Technician Conservation, Forestry Technician - Conservation, Natural Environment Technician - Conservation and Management, and Natural Resource/Environmental Law - Inspection and Enforcement. 
The programs have been accredited by the Environmental Careers Organization of Canada (ECO Canada) based on conformance with the National Accreditation Standard for Post-secondary Environmental Programs. The accreditation has been granted through the Canadian Environmental Accreditation Commission (CEAC), an independent body that oversees ECO Canada's post-secondary accreditation program.

Take a deep dive into your career.
Discover key facts and figures about common career paths you may follow after completing one of our programs in our areas of study.
Explore pathways to degrees, salary expectations, and labour market information for possible program-specific job titles. 
 
| Job Title | Hourly Wage |
| --- | --- |
| Adventure Site Interpreter | $15.50 - $21.64 |
| Environmental Officer | $24.04 - $56.25 |
| Fish and Wildlife Technician | $17.28 - $43.62 |
| Forestry Technician | $23.90 - $57.69 |
| Forestry Worker | $16.35 - $30.31 |
| Greenhouse Supervisor | $19.23 - $42.00 |
| Landscape and Horticulture Technician | $16.00 - $28.00 |
| Natural Resources Analyst | $28.43 - $60.10 |
| Natural Resources Officer | $22.00 - $46.15 |
| Recreation Program Leader | $15.50 - $29.00 |
Click here for a deeper dive into our School of Natural Environment programs >
Explore Our School of Natural Environment Programs
Let's chat.
We are here to help! From our open house events to campus tours to providing support with your application - we are excited for you to join us at Sault College.
Our recruitment team is ready to answer your questions, whether about your programs of interest, admission requirements, your application, services and supports, residence, Sault Ste. Marie or  general college life. Fill out the form below, and one of our recruiters will be in touch with you  by email soon.
 
Image