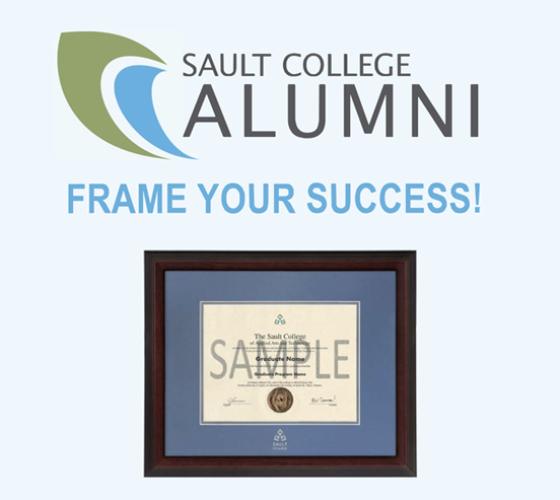 Diploma Frames
Congratulations! It has taken years of hard work to get here. Look for the frame sale table at convocation to get yours!
Wear your Sault College Alumni pride with our official branded products.
Sign Up for Alumni Perks
Your Sault College Alumni Perks membership gets you exclusive savings from national vendors and local businesses in your community. Save on food, fashion, entertainment and more. Accessing your perks is easy and free!
The Alumni Perks app is also available for free download on the App Store and Google Play Store.
 
Have an Alumni Business?
Feature your business and offer perks to other Sault College alumni. Contact us for more information at alumni@saultcollege.ca
 

Affinity Partnerships

We are pleased to announce that Sault College Alumni has selected Johnson Inc. as our preferred insurance provider.

Since 1880 Johnson has been one of the leading insurance providers in Canada.

As a Sault College Alumni Association member you could unlock exclusive auto insurance savings through Johnson Insurance.

Call now for your auto insurance quote and start saving today. Plus, find out how you can save even more with home and/or MEDOC® travel insurance through Johnson Insurance.
1-800-NEW-RATE
Mention group code FD for your preferred rates.
PS: Ask Johnson about exclusive MEDOC® Travel Insurance and you could save even more.