Access
The following entrances are open from 7 a.m. until 6 p.m. Monday-Friday:
M Wing (two entrances, see map)

J North

J South

G Wing

F Wing main (Health and Wellness)

FWing (west side of Common Link)

K Wing

L Wing

A Wing

 
Access between 6-11 p.m. Monday to Friday:
M Wing main

J North

F Wing main (Health and Wellness)

K Wing
There is no change to weekend access:
M Wing main

F Wing main (Health and Wellness)
Please see the campus map to review the specific locations of these entrances.
Daily Screening
Passive screening is in effect.As a general directive and for the protection of others, staff and students should not come to campus and stay home if they are feeling unwell.  Staff and students should use the   provincial self-assessment for specific guidance.
Health and Safety Onsite Procedures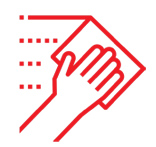 Facilities Management Responsibilities
Implement the guidelines of Ontario Public Health

Use an approved disinfecting product and ensure proper application techniques

Implement multiple rounds of disinfection

Outfit each learning space with a hand sanitizer and wipe dispenser

Complete one round of disinfection outside of normal campus hours

Schedule staff to circulate throughout the day to disinfect commonly touched surfaces
Shared Responsibilities
Staff/Students shall disinfect any used IT equipment before and after each use

Students shall disinfect individual stations before and after each use (return chairs to the original position)

Faculty shall disinfect their office after each use

Faculty are responsible to ensure that students abide by the policies and procedures set in their particular are

Each program shall address specialty lab tools/surfaces

Additional safety supplies (wipes, disinfectant etc.) are available for programs to purchase through Stores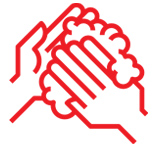 Staff and students must exercise proper hand washing with soap and warm water, and/or hand sanitization using alcohol-based hand sanitizers.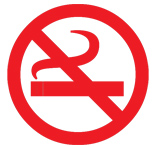 Designated Smoking Areas are closed