Our Aviation Technology - Flight program will prepare you to start your path  towards  one of the most thrilling careers out there. You'll be equipped with the skills you need to take flight and become a licensed pilot.
Learn through state-of-the-art flight simulators, an impressive fleet of aircraft and access to top instructors.   Be ready to explore incredible places across the globe and dominate the field.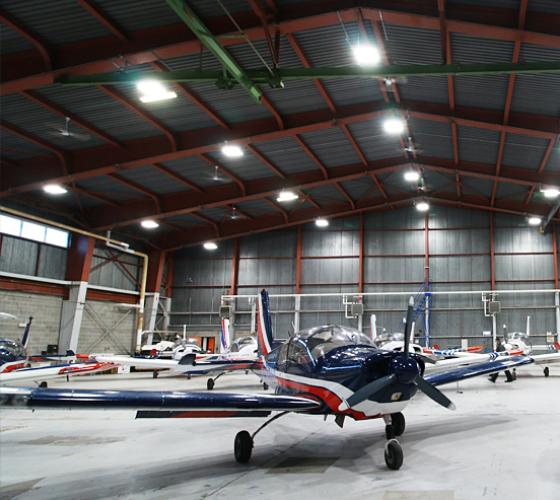 12,000 Square-Foot Hangar
Our Hangar is located next to the Sault Ste. Marie Airport and houses our fleet of 17 planes, including Piper Seminoles and the world's largest civilian fleet of Zlins. You'll get hundreds of hours of flying time with our highly-experienced instructors and see some amazing sights around Algoma region.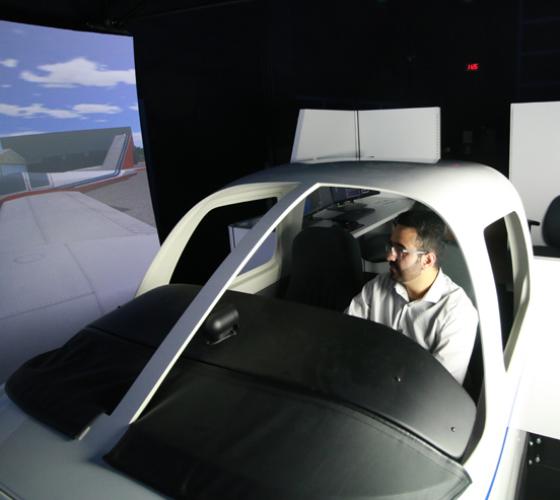 Flight Simulators
When you're not in the sky, you'll be immersed in the virtual world of flight training with our state-of-the-art simulation labs. You'll find two sims at our Hangar which complement the three simulators housed on main campus. Experience realistic flying scenarios that closely match the planes you'll fly.
Learn more about the program, meet faculty, tour the Hangar, campus, and residence and learn about services and supports. Register to attend one of our Aviation Day events in 2023-24.
Explore our campus and program areas with a virtual tour in a 360-degree experience.
Take a deeper dive into your career.
Discover key facts and figures about common career paths you may follow after completing one of our programs in our areas of study.
Explore pathways to degrees, salary expectations, and labour market information for possible program-specific job titles. 
 
| Job Title | Hourly Wage |
| --- | --- |
| Air Pilot | $20.00 - $73.53 |

The hourly wage from the chart is applicable to all air pilots, flight engineers and flying instructors (including charter pilots).
Hourly wage is for Canada. Salary will increase and depend upon experience, years of service, hours flown, the aircraft, location, and weather. Some positions may also include benefits, retention bonus, per diem and other additional pay rates.*
Click here for a deeper dive into Aviation >
Let's chat.
We are here to help! From our open house events to campus tours to providing support with your application - we are excited for you to join us at Sault College.
Our recruitment team is ready to answer your questions, whether about your programs of interest, admission requirements, your application, services and supports, residence, Sault Ste. Marie or  general college life. Fill out the form below, and one of our recruiters will be in touch with you  by email soon.
 
Image