An investment in you is an investment in the thousands of people you'll impact in your career. Together, let's bring your goals to life with a degree in Bachelor of Science - Nursing (Honours).
Real-world success begins right here. Dive right into clinical placements  from year one, gain hands-on experience in our state-of-the-art  simulation labs, learn from  instructors with years of experience in healthcare, and enjoy small class sizes.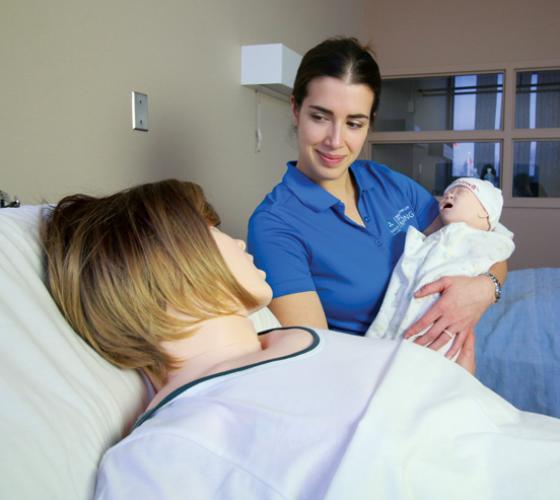 Simulation Labs
Learn with real-life settings and scenarios in our state-of-the-art labs. Gain experience in our Adult Medical-Surgical Simulation Lab, maternal-child sim lab, simulated home, large general lab and assessment lab, where you'll focus on communication, critical thinking and hands-on skills.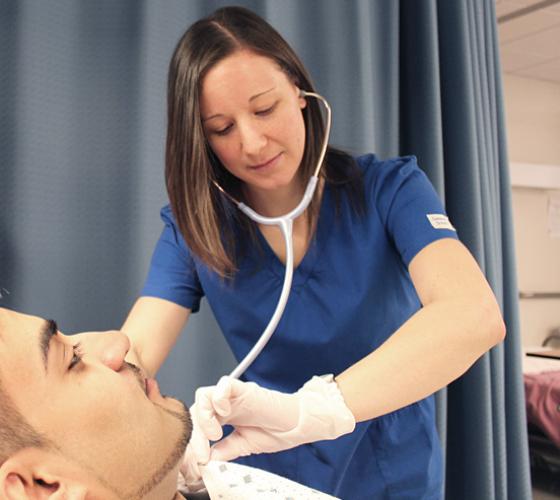 Clinical Placements
Gain essential skills for your career with clinical placements beginning in year one. Focus on the older adult population, complex health challenges, acute and chronic alterations in mental health, health care needs of children and families, emerging health care trends, and associated nursing leadership responsibilities.
Get the opportunity to participate in a cross-cultural learning experience to bring your love for experiential learning to the next level while exploring the impact of culture and geography on health in other countries.
Explore our Adult Medical-Surgical Simulation Lab virtually with a 360-degree experience and interactive scene, plus take a tour of the rest of campus and our program areas.
Ontario Learn and Stay Grant
The Ontario Learn and Stay Grant (OLSG) is a student financial aid program in which students starting the Bachelor of Science - Nursing (Honours) (BScN) program or the Practical Nursing (PN) program at Sault College in September 2024 will be eligible to apply for the grant. The grant provides full, upfront funding for tuition, books, and other direct educational costs.
The grant will support postsecondary students enrolled in targeted priority programs in underserved communities, including BScN and PN at Sault College, by providing funding in exchange for committing to serve in the north region after graduation. It is a key component of Ontario's A Plan to Stay Open, announced in March 2022, which includes a number of measures to recruit more people to commit to working within the province's health system. Students continuing their studies  at Sault College in year two   of BScN or PN in September 2024 will also be eligible.
Click here to learn more about the Ontario Learn and Stay Grant >
Take a deeper dive into your career.
Discover key facts and figures about common career paths you may follow after completing one of our programs in our areas of study.
Explore pathways to degrees, salary expectations, and labour market information for possible program-specific job titles. 
| Job Title | Hourly Wage |
| --- | --- |
| Manager in Health Care | $24.00 - $73.63 |
| Nursing Coordinator | $23.18 - $52.00 |
| Registered Nurse (R.N.) | $26.00 - $48.00 |

Click here for  a deeper dive into our Health programs >
Let's chat.
We are here to help! From our open house events to campus tours to providing support with your application - we are excited for you to join us at Sault College.
Our recruitment team is ready to answer your questions, whether about your programs of interest, admission requirements, your application, services and supports, residence, Sault Ste. Marie or  general college life. Fill out the form below, and one of our recruiters will be in touch with you  by email soon.
 
Image